In Vancouver, BC Tune in every Wednesday 6 – 7 PM to CFRO – 100.5 FM
Anywhere in the world by Stream, Satellite, TelusTv - How to Listen
Only last 10 shows are available to listen to for free - REGISTER NOW. Supporting Members have unlimited access to this and hundreds of other life changing programs - Click Here to sign-up
2010: An Astrological  Overview with Rose Marcus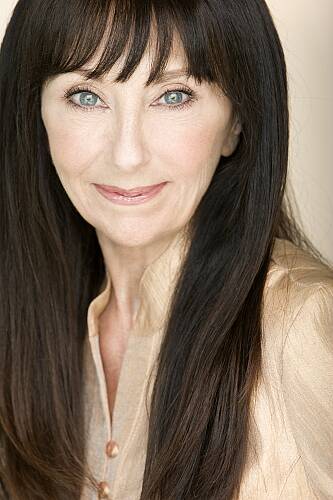 Wednesday, January 20th on Conscious Living Radio
2010 delivers a catapulting stellar backdrop that is similar to the revolutionary sixties and fate-stacked 1930's. In a few short years we will have undergone massive restructuring, not only globally, but in our individual lives too. Radical change lies ahead for each and every one of us. 2010 will prove to be a pivotal, altered-reality, forward-thrust year. When are we likely to see the year's peaks and valleys? How can we decipher what is best for our individual lives? How can we synchronize with the universal energies and harness the stars for our ultimate benefit? In other words, what can we do to effectively prepare ourselves for the changes and challenges that lie ahead?  Rose addresses these questions through the lens of Evolutionary Astrology.
Evolutionary Astrology studies the past lifetime dynamics that have brought the individual to present circumstances and level of personal development. By understanding the past and how far one has come, one can learn how to best facilitate the soul's intended growth for the current life.
About Rose:
Rose has studied astrology for 30 years and is well known for her heartfelt passion, sensitive counseling skills and dedication to helping others. She is the director for the Canadian School of Evolutionary Astrology, the Jeffrey Wolf Green Method, a highly regarded and much sought after specialty training course.
Rose also teaches Beginner Astrology, and Tarot. From time to time, she also offers one day workshops on various astrology topics. Specially designed for those who cannot travel to Vancouver to participate in studies, Rose will offer the next Canadian School of Evolutionary Astrology as a teleconference course. This next school (School 6) will begin in Sept of 2008.
Over the years, Rose has written for numerous publications and projects, (local and international), and has been interviewed on various TV and radio shows across Canada. She is currently a semi-regular guest on Breakfast TV, Vancouver, B.C. and writes for Shared Vision Magazine, Vancouver. Through the years, Rose has also lectured for various societies and public events in the Vancouver area.
In addition to her astrology work, Rose is known as a gifted Clairvoyant and Tarot Reader. She resides in North Vancouver, B.C. MORE INFO
Lecture with Rose Marcus January 25th, 2010
Location:  Unity of Vancouver, 5840 Oak Street (42nd and Oak)
For More Info & Tickets Go To – Our Events Tab of this website