In Vancouver, BC Tune in every Wednesday 6 – 7 PM to CFRO – 100.5 FM
Anywhere in the world by Stream, Satellite, TelusTv - How to Listen
Only last 10 shows are available to listen to for free - REGISTER NOW. Supporting Members have unlimited access to this and hundreds of other life changing programs - Click Here to sign-up
"7 Surefire Ways to Bullyproof your Child"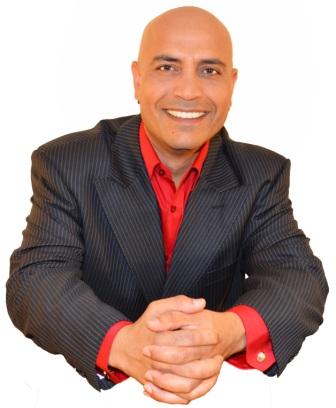 Faisal Khattak is a professional speaker and Leadersmith. A blacksmith crafts metal. Faisal guides and transforms young adults into noble leaders. He is an alumni of Dov Baron's Authentic Speaker Academy for Leadership. He is also Licensed Practitioner of Neuro-Linguistic Programming, a Certified Hypnotherapist, and the author of the upcoming book entitled "7 Surefire Ways to Bullyproof your Child".
Faisal wants to be the voice for all those kids who are faced with social issues like bullying, addictions and sexual abuse. He feels strongly that no child has to feel helpless and alone. He learned the hard way how important it is to build bridges and repair any gaps or disconnects in communication between parents and their children and now he is actively helping families who want their children to become noble leaders and be positive role models for others.
For more info on Faisal Khattak

"7 Surefire Ways to Bullyproof your Child" book is published in early January 2014 and available on Amazon from the website  The book deals with the issue of bullying among our children and gives seven steps to equip them to stand up for themselves.
One month Leadership Program:
January 2014 |
4 half day workshops on Sat/ Sun | New Westminster

More Info HERE
This program is for the young adults who are facing any social issues like bullying, addictions etc. The individuals who want to become noble leaders not only for themselves but also positive role models for others around them. After graduating from this program they will feel like super heroes, capable of standing up for themselves, making the right decisions, communicating freely, behaving responsibly and not shy anymore, for sure!