In Vancouver, BC Tune in every Wednesday 6 – 7 PM to CFRO – 100.5 FM
Anywhere in the world by Stream, Satellite, TelusTv - How to Listen
Only last 10 shows are available to listen to for free - REGISTER NOW. Supporting Members have unlimited access to this and hundreds of other life changing programs - Click Here to sign-up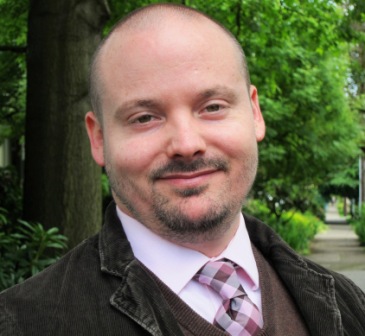 Matt Kahn is a spiritual teacher, mystic, and intuitive healer. His spontaneous awakening arose out of an out-of-body experience at the age of 8, and his direct experiences with ascended masters and archangels throughout his life.
Many spiritual seekers have experienced amazing, unexplainable healings, and have awakened to their true nature through Matt's profound and loving teachings and his transmission of sacred heart wisdom.
Matt is the author of the forthcoming book, "Effortless Freedom – A Timeless Dialogue of Life's Deepest Teachings."

Web site|YouTube channel
Upcoming Events
Shift: Canada
Are you ready to unlock the secrets of the soul's journey? Does your heart yearn to create the life you were born to explore? If so, join mystic and spiritual teacher, Matt Kahn and yoga teacher and meditation guide, Julie Dittmar for Shift: Canada. This is a one-of-a-kind opportunity to awaken the peace, love, and joy of your soul's potential, while shifting the vibration of your environment for the benefit of all.
Each Shift event offers a unique topic and transmission of presence, so please join us at each event to receive every gift of insight and transformation that is being offered at this time. If you're ready to let go of all the concepts and confusion, and experience the living bliss of Divine Perfection, then join us at these profoundly healing and life-changing gatherings to unite as One and shift into the grace of an open, loving heart.

Sat. April 6, 6:30-8:30pm, Vancouver B.C. Satsang
Title: A New Beginning – An Introduction to the Laws of Divine Perfection
Description: At a certain point in every lifetime, an awakening of consciousness reveals a hidden owner's manual that not only offers you the timeless insights of life's deepest truths, but teaches you how to access the miraculous gifts of your soul's highest potential. Join Matt Kahn and Julie Dittmar to explore the brand-new laws of Divine perfection that were recently downloaded from the Universe to be shared with all beings and lightworkers during this time of rapid growth and spiritual acceleration. If you're ready to dive into the golden age of unity consciousness and transform the pitfalls of everyday life into a reality beyond your wildest imagination, this gathering acts as your doorway into a brand new chapter of your soul's journey. 
Sun. April 7, 11:00am-5:00pm, Vancouver B.C. Intensive
Title: Just Breathe – "Exploring the Four Pillars of Awakening Presence"
Description: Join Matt Kahn and Julie Dittmar to unlock the secrets of the soul's journey and transform everyday life into a celebration of peace, love, and joy. Learn how to raise your vibration and heal all aspects of self in the most profound, direct, and easiest way. If your heart yearns to step into the light of your soul's highest potential and transform the fabric of reality for the well-being of all – this one-day immersion is for you.
Registration page: http://truedivinenature.com/VancouverBC.htm