In Vancouver, BC Tune in every Wednesday 6 – 7 PM to CFRO – 100.5 FM
Anywhere in the world by Stream, Satellite, TelusTv - How to Listen
Only last 10 shows are available to listen to for free - REGISTER NOW. Supporting Members have unlimited access to this and hundreds of other life changing programs - Click Here to sign-up
Ambassadors of Change Event 

Jeet-Kei Leung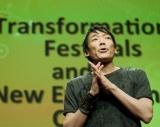 Jeet-Kei Leung is the director/producer/ writer & host of The Bloom, a documentary series on the emerging culture of Transformational Festivals. His break-through talk on the subject for TEDxVancouver in 2010 has since become the 6th most popular out of over 35,000 TEDx talks posted online.
For more info on Bloom Series & Jeet-Kei Leung

Ami Muranetz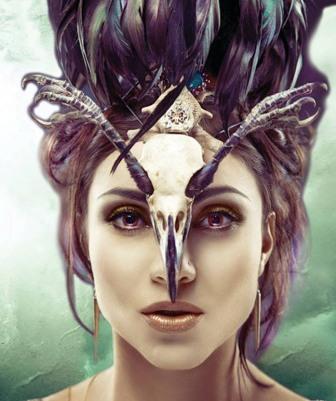 As the founder of Vision Quest, Ami speaks on the potency of creativity for transformation – creating a greater connection to ourselves and the planet. Her company brings together entrepreneurs, CEO's, and visionaries who are driven to change the world – on inspired vision quest travel experiences for personal and corporate growth, transformation and unification.
In 2012, she co-founded The Lighthouse, a collective living experiment for entrepreneurs and light workers to come together in creating a space for community projects, celebration, and healing.  Ami holds a bachelor degree in Environmental Design from the University of British Columbia, and as Mrs. BC 2012 founded EPIC Fest's Change Jam series and the 2012 BED Talks.
TONIGHT!

AMBASSADORS OF CHANGE
– Transform your Business*
Wednesday Nov 27th | 6:30-11pm | Waterfall Building
Tickets are $60.00
Tickets HERE
Ambassadors of Change is right around the corner, and we're ecstatic to be featuring some incredible pioneers. We've just confirmed catering from Le Gavroche restaurant and a live performance for the event.