In Vancouver, BC Tune in every Wednesday 6 – 7 PM to CFRO – 100.5 FM
Anywhere in the world by Stream, Satellite, TelusTv - How to Listen
Only last 10 shows are available to listen to for free - REGISTER NOW. Supporting Members have unlimited access to this and hundreds of other life changing programs - Click Here to sign-up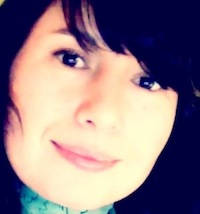 Tammra Broughton
is a Registered Nutritional Consulting Practitioner, a Neuro-linguistic Programming Master Practitioner™, an Advanced Time Line Therapy™ Master and a Certified Hypnotherapist.
Tammra has had a successful radio show since 2009 called Living Proof Radio and has been a professional dj and event planner since 1998. Tammra specializes in mentoring and coaching individuals on not only how to live healthy but also how to create more choices and flexibility in their personal and professional life. She works specifically with people's belief systems and how they can rediscover their own unconscious strategies and then use them to improve their life circumstances.
Tammra teaches people how to reconnect with their own inner resources and qualities again which in turn allows them to create space for highly positive and profound changes to occur and authentically SHOW UP. She teaches from a place of experience and honesty, sharing only the tools she has personally used to breakthrough and heal herself 100% from substance abuse, alcoholism, panic attacks and phobias.
Tammra's business partners, colleagues, clients, students and teams often see life changing results in a short period of time. Tammra is consciously aware that it is the flexibility of the practitioner that determines the success of the outcome. She truly believes that everyone can create an optimally abundant life by simply living authentically in Gratitude and Grace. Tammra feels it all starts with Honesty and being comfortable with Humility.
Radio website – http://LivingProofLife.com
Upcoming Event
Break-Through Show-Up and Live Your Best Life
SATURDAY, MARCH 15TH ~ 10am to 5pm ~ Vancouver, BC
Have you been hearing yourself say, "I want to show up more fully in my life"? Have you been wondering where your dreams and ambitions have gone? Do you feel disconnected from the world, as if it is happening all around you and you're standing in some watchtower? Have you been struggling with what direction to take next with your career or wanting to start one? Are you ready for a promotion or ready to receive more recognition in your job but haven't found the tools to take those steps yet? Have you been wondering how to connect better in your relationships? Are you ready for YOUR big break-through?
Than this full day event, with our Expert Women Speakers, IS FOR YOU! These women have all been in your shoes and now they are living their big dreams and want to share those tips and tools with you! Join us and hear just how they did it and receive some valuable tools to apply immediately in to your life today.
ONLY THE FIRST 20 PEOPLE TO REGISTER WILL RECEIVE A BALLOT INTO OUR DOOR PRIZE DRAW – A COMPLETE, AWARD WINNING and Scientifically Proven 30 Day Whole-Super-Food Nutritional SYSTEM & PROGRAM + Free One on One Coaching and Support. Retail Value = $400! That's a 1/20 Chance of WINNING!
See more at: http://livingproofnutrition.com/itoolkit.asp?pg=HOW_TO_BREAK-THROUGH
Short Link: http://j.mp/BreakThroughShowUpNow