In Vancouver, BC Tune in every Wednesday 6 – 7 PM to CFRO – 100.5 FM
Anywhere in the world by Stream, Satellite, TelusTv - How to Listen
Only last 10 shows are available to listen to for free - REGISTER NOW. Supporting Members have unlimited access to this and hundreds of other life changing programs - Click Here to sign-up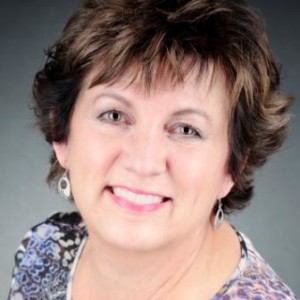 Eileen Head is author of her Best Selling Book "Why Can't I Figure Us Out? Discovering Relationship Answers in Enneagram Personalities".
Eileen is a Personality & Relationship Consultant – Matching you to personality styles in Life, Love and Career. She is a coach, speaker, and facilitator. Through her services and workshops, she supports people to "figure themselves out." Then she empowers them through powerful tools such as the Enneagram (any-a-gram) Personalities, to find their Relationship Answers, personally and professionally.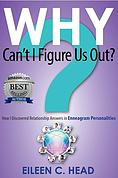 Although based in Calgary, AB., Canada, Eileen is available for workshops and online to share her powerful message as well as customized coaching sessions. She is also available for keynote speaking and workshops internationally.
Are you confused, frustrated, and feeling stuck in your relationships, personally and professionally?   Would you like simple solutions to relationship mysteries?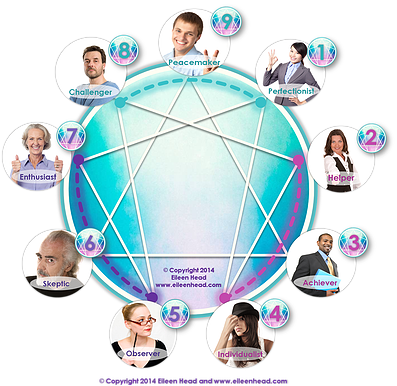 Get Answers to personality conflicts
Figure Out what makes you and others tick
Feel a sense of control by handling situations well
These were some of the answers I was searching for in my thirty-five year marriage. We were two great people, so I constantly asked myself "Why Can't I Figure Us Out?"
I yearned for something more… a deeper understanding of myself, more meaning to my life, closer connection in my relationships, especially with a husband.
As I was leaving my marriage, I was introduced to the Enneagram (any-a-gram) Personalities. It was the biggest AHA moment of my life.
Learning my own personality has helped me to understand myself at a very deep level and has transformed all my relationships. It has shown me how to become a better person and it can for you too!
Figure Out Yourself…Figure Out Your Relationships…Figure Out Your Life
The Enneagram is your Operator's Manual for each of the nine personality types showing you what to expect from each style. If you thought of each of the nine personality types as a different culture, you would understand that while still functioning in everyday life, each culture has their specific traditions and acceptable behavior codes. Similarly each personality type has identifiable behavior and predictable patterns.
Start now by taking the Personality Quiz. Discover your own 'Relationship Answers' www.eileenhead.com