In Vancouver, BC Tune in every Wednesday 6 – 7 PM to CFRO – 100.5 FM
Anywhere in the world by Stream, Satellite, TelusTv - How to Listen
Only last 10 shows are available to listen to for free - REGISTER NOW. Supporting Members have unlimited access to this and hundreds of other life changing programs - Click Here to sign-up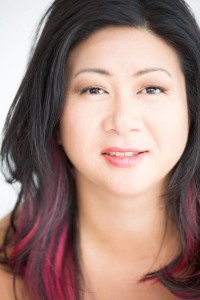 Come On June 11, 2015 at 9.45 am and celebrate Vancouver heart-based, Conscious-preneurs and listen to the stories and dreams of fellow visionaries.
Please join us at The Roof of Hotel Vancouver for a luncheon, guest speakers, hand analysts, business intuitive's, healers, personal angel card readings, and special messages from your guides.
Network with Vancouver's finest and walk away with priceless gifts.
April Bellia (Event Director) and William Oliver (Acting CEO) are the co-founders of DreamTalks Vancouver. Our vision is to provide a safe and sacred space for visionaries to share their dreams, and to inspire and uplift humanity.
Click Here for Tickets     Click here for more Info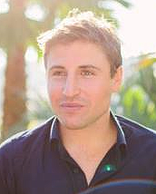 Chairman, President, CEO
After leaving University to help start his first Startup, TeamPages.com, William has been a serial global trotting entrepreneur for the past 10 years. William has successfully starter or helped start over 10 Startup companies in three different countries and has been involved in countless other projects around the world.
William has been responsible for millions of dollars in worldwide sales and has already impacted millions of people around the world with his projects, TV appearances, and products. William's mission over the next 10 years is to impact over 1b people around the world with his projects and to build, launch, and scale some of the most innovative leading edge technology products and companies in the world.
Whether is a social networking application like Dreamify that helps people bring their dreams to life or a new training program for entrepreneurs and professional athletes, William is the type of entrepreneurial force that will get the job done and bring his investors, partners, team members, and supporters incredible returns and out of this world products.
Prior to his role with ARAZAS, William worked at a number of hyper-growth startup companies including Mindvalley, where he served on the leadership team alongside seasoned executive talent in the media, publishing, education, and entertainment industry. As the leader of ARAZAS, William is constantly focused on innovation and the development of new and creative products that have mass market appeal and which can make the biggest impact to humanity and the companies customers.