In Vancouver, BC Tune in every Wednesday 6 – 7 PM to CFRO – 100.5 FM
Anywhere in the world by Stream, Satellite, TelusTv - How to Listen
Only last 10 shows are available to listen to for free - REGISTER NOW. Supporting Members have unlimited access to this and hundreds of other life changing programs - Click Here to sign-up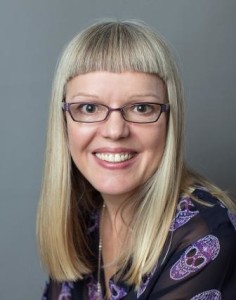 Madeleine Shaw is a social entrepreneur known for her longstanding commitment to progressive business practices, girls' empowerment and women's entrepreneurship.
Born and raised in Vancouver, Madeleine is a graduate of Queen's University in Kingston Ontario and the BC Institute of Technology (BCIT).
She is the co-founder (with her longtime business partner Suzanne Siemens) of East Vancouver-based Lunapads.com, an ecommerce retailer and manufacturer of natural feminine hygiene products.
She is also co-founder of Pads4Girls, a social change project that provides sustainable hygiene supplies to girls in developing nations to support their school attendance. Since its inception in 2000, Pads4Girls has touched the lives of over 150,000 girls in 17 countries.
She is a Presenter of the Vancouver Social Venture Institute – Women conference, and also enjoys gardening, yoga and spending time with her husband and daughter.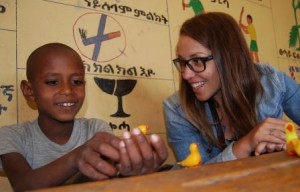 Michelle Lazar heads up the Brand team at imagine1day, a Vancouver-based charity focused on education in Ethiopia. She is based in Vancouver but fondly calls Ethiopia her second home. Michelle began her journey with imagine1day as a volunteer and was easily hooked after visiting imagine1day's projects back in 2011. A lover of people and community, Michelle is inspired every day to share imagine1day's incredible stories with the world.
More info is also in the newest release at 
www.gdayforgirls.com/media
Upcoming Event:
Monday, April 28, 2014, 9:30am-4:30pm
Villa Amato Ballroom, 3rd floor, 88 E. 1st Avenue, Vancouver BC V5T 1A1
Tickets $75 at gdayforgirls.com 
G Day
 is a new global social movement anchored by day-long events that celebrate and empower girls aged 10-12 as they transition into adolescence. It is modelled on Canadian social impact success, We Day, and founder Madeleine Shaw hopes to see it replicated in cities globally. The first event for 300 girls on April 28 in Vancouver will include a range of speakers and activities. More than simply a celebration, the event also has a serious side: addressing body image, and the social conditions that underlie bullying.