In Vancouver, BC Tune in every Wednesday 6 – 7 PM to CFRO – 100.5 FM
Anywhere in the world by Stream, Satellite, TelusTv - How to Listen
Only last 10 shows are available to listen to for free - REGISTER NOW. Supporting Members have unlimited access to this and hundreds of other life changing programs - Click Here to sign-up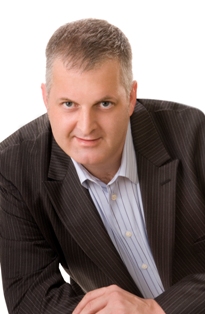 Join Andrew as he talks to Michael about the principles of The Law of Attraction & how to apply it to daily life. How does each person learn to manifest a more abundant life experience (by improving and attracting better relationships at home or work, job satisfaction or finding a new job, and more!) ??
About Michael: Michael lives in beautiful Victoria BC, on Canada's west coast. He is the author of the best selling book: Law of Attraction: The Science of Attracting More of What You Want and Less of What You Don't . Michael has been teaching Law of Attraction since 1996, when he had audiences of three people. His self published book became a word-of-mouth success and sold ¼ million copies since its release in 2003. His book has now been translated into 21 languages and has been reaching the best seller lists in many countries, including Brazil, Ireland, UK, Japan and Spain. The world-wide release of the movie The Secret, spurred hundreds and hundreds of hungry Law of Attraction seekers, to seek out more information about the Law of Attraction. Michael's business flourished as many fans of The Secret wondered how to apply the Law of Attraction to their daily lives. Michael was quickly branded as the 'How-to' guy for Law of Attraction and his book sales soared!In 2007, Michael caught the attention of Oprah Winfrey and was subsequently interviewed 4 times on her radio show Oprah & Friends on XM satellite radio. Michael is a former host of his own Law of Attraction radio show on Oprah & Friends(R) Radio." More Info – http://lawofattractionbook.com  &  http://www.certifiedlawofattractionfacilitator.com/
Follow up Event: Law of Attraction Seminar With Michael Losier

& Fund-raiser for Teen Journey!!!!
                   Thursday June 24, Sutton Place Hotel 845 Burrard St
Michael is generous enough to be donating 100% of the Proceedsto an incredible program called Teen Journey.

To Register please go to "Our Events"  Tab