In Vancouver, BC Tune in every Wednesday 6 – 7 PM to CFRO – 100.5 FM
Anywhere in the world by Stream, Satellite, TelusTv - How to Listen
Only last 10 shows are available to listen to for free - REGISTER NOW. Supporting Members have unlimited access to this and hundreds of other life changing programs - Click Here to sign-up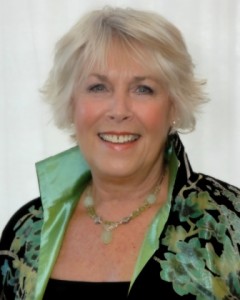 Lynn has been helping corporations and individual business owners to develop the skills and the mindset needed to achieve breakthrough performance for over twenty years. Lynn is an accredited Certified Trainer of Neuro Linguistic Programming (NLP), and Humanistic Neuro Linguistic Psychology (TM) and has been certifying others in this field since 1995 in Canada, USA and the UK.
She has worked in the financial markets in London and New York with companies such as the New York Institute of Finance, Foran Financial, Hyperfeed Technologies & Risk Waters Group.
Lynn was the co-developer and the facilitator of an extensive sales training program for both outside and inside sales. She also coached the sales management team and a sales team of 75. She herself received top awards for sales achievements throughout her career. This experience combined with the NLP model allows her to assist others to become breakthrough performers in their field of expertise.
Lynn is also the co-founder of Life Without Regrets with her daughter Melanie. Life Without Regrets is a division of their company focussing on working in private with women to help them achieve excellence in their business and in their life.  One of her greatest achievements is working with her daughter helping other women to achieve their dreams and live a life without regrets.
Having overcome life threatening health issues, by utilizing all that she teaches, Lynn is a model for what is possible when we believe in ourselves and know we have the power to create the results we desire.
Lynn is a mentor for the Forum for Women Entrepreneurs, and also volunteers her time mentoring business women through the Womens Enterprise Centre. She also is a volunteer with the Canadian Women's Foundation and was on the National Committee for the Women Moving Women campaign to move women and children in Canada out of poverty.   Lynn also supports IWEN, Inter-cultural Women's Educational Network, which funds education programs in Nepal, Canada and other countries.
More Info – http://www.LifeWithoutRegrets.ca and http://TheRobinsonGroup.ca