In Vancouver, BC Tune in every Wednesday 6 – 7 PM to CFRO – 100.5 FM
Anywhere in the world by Stream, Satellite, TelusTv - How to Listen
Only last 10 shows are available to listen to for free - REGISTER NOW. Supporting Members have unlimited access to this and hundreds of other life changing programs - Click Here to sign-up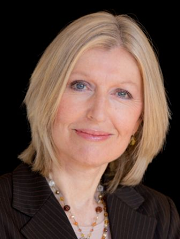 GILLIAN MAXWELL, Based in Vancouver, British Columbia, Gillian Maxwell is an experienced organizer, public speaker, coach and facilitator, committed to raising consciousness in individuals and organizations. She brings warmth and charisma to match a sophisticated and well-crafted rigour to public debate and dialogue.
Gillian is co-founder and executive member of the Canadian Drug Policy Coalition (CDPC), whose mission is to reform drug policies nationally and internationally, where she focuses her attention on community relations and fund development. Her training is in mediation and negotiation, and she is well known in British Columbia as the host and facilitator of a number of public forums at Simon Fraser University's Wosk Centre for Dialogue, as well as a speaker on harm reduction initiatives at international conferences in the U.S. and Europe.
Over the past decade, she has arranged and conducted a number of tours and interviews with Vancouver's harm reduction community for visiting delegations, which included government officials, politicians, researchers, public health workers and special knowledge exchange program participants from around the world.
Since 2000, she served as the project director of Keeping the Door Open: Dialogues on Drug Use (KDO), a community-based coalition organising dialogues on problematic substance use to educate the public and inform public policy in Vancouver, and was the spokesperson for the Campaign for Community Safety to advocate for the permanent status of INSITE, the internationally recognized supervised injection facility in Vancouver.
She has been a member of the Vancouver Police Board and a Trustee of AIDS Vancouver, and during the 2010 Winter Olympics brought SafeGames2010, a large-scale harm reduction initiative, to Vancouver's Winter Olympic celebrations.
She is currently a member of the Advisory Board of MAPS Canada (Multidisciplinary Association for Psychedelic Studies), and a proud recipient of the 2012 Queen Elizabeth II Diamond Jubilee Medal.
Gillian works as a consultant with individuals and groups to discover their unique gifts and coaches them to fulfill their potential. She is a connector and a public speaker where she brings her extensive life experiences together to inspire and educate. Through her vast network established over many years of social activism and community work, Gillian Maxwell knows how to translate important ideas into significant action. She is the link between the individuals, the organizations and the decision makers who need to come together to effect change in the world.
More information – www.gillianmaxwell.com