In Vancouver, BC Tune in every Wednesday 6 – 7 PM to CFRO – 100.5 FM
Anywhere in the world by Stream, Satellite, TelusTv - How to Listen
Only last 10 shows are available to listen to for free - REGISTER NOW. Supporting Members have unlimited access to this and hundreds of other life changing programs - Click Here to sign-up
In the interview listeners will be invited to:
•   Release body abuse to activate financial freedom
•   Nurture your body and spirit to embody self-love
•   Clear your body's stored stresses to discover your true essence
•   Reveal the deep hidden blocks destroying your ability to be in flow
•   Acknowledge your profound contribution to the world by being present
•   Explore the missing link keeping you locked into insane repeating patterns
•   Discover the shocking reason why your body holds the key to your transformation
•   Uncover the energies preventing you from being seen and being heard in the world
PLUS…get a WORLD EXCLUSIVE sneak peak at a NEW Healing Modality!
It is called: YURU Transformational Touch After all…"Who needs a Guru when there's YURU!"
For those READY to Step into BEING YOU FULLY – Listeners will be invited into:
•     Body Bliss
•     Powerful Presence
•     Effortless Expression
•     Energetic Mastery
•     Limitless Vitality
•     Conscious Creation
•     & Wealth Wellness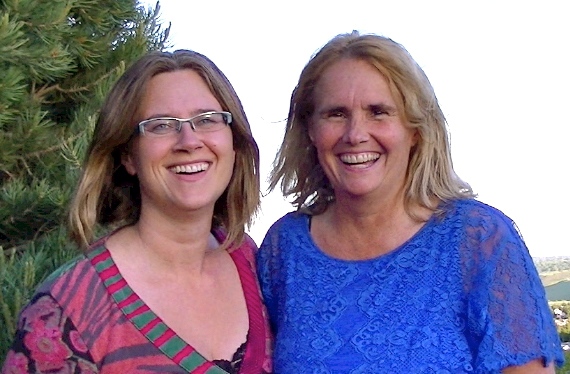 Jennifer Elemental Larkin is an international coach, trainer and Performance Psychologist and has been facilitating men & women in elite settings to achieve their greatest ambitions for over 25 years. She has gained the reputation with clients for achieving massive results in short periods of time by using phenomenal tools for transformation. She has been featured on many international telesummits offering her 28 Day Un-Resolution Challenge, Powerful Presence Program and Effortless Abundance Series. She is the creator of the YURU™ Transformational Touch Technique, which is launching to the world on this program!
Solei K Larkson is an internationally recognized dynamic healer and the founder of Healing Light Center a thriving healing practice which has touched the lives of over 85,000 people since its inception over a decade ago.
Unlike many talented 'healers' who suffer from poverty consciousness, Solei has a unique ability to transform businesses and had applied this specialization to create healing practices and coaching businesses boasting 6 and 7-figure incomes effortlessly within miraculously short spaces of time.
Jennifer and Solei have been travelling the world teaching a variety of healing modalities and consciousness raising workshops sharing their collective 25 years of experience transforming client's lives, bodies & businesses.
They are THRILLED to be launching YURU and Sexual Exuberance in Vancouver in June where their professional partnership first started.
VANCOUVER EVENTS:EARLY BIRD SPECIALS ARE NOW ON!
Contact the Vancouver host for more details:
Carol Schinkel 
604-683-0935
caboundyes@hotmail.com
All Classes and the Body Bliss days are being offered at http://www.mylovingspace.ca
My Loving Space
5552 Victoria Drive, Vancouver BC
 
Body Bliss Spa Experience
Available Mon June 30th (9am – 4pm) or Tues July 1st (9am-6pm)
Other date/time slots may be possible by request only
Treat yourself to a Body Bliss Spa Experience:
* Includes 7 x 15min taster sessions with our Amazing Cutting Edge Healing Equipment (Plus a 15min YURU Transformational Touch taster session)
Hot House; Aqua Chi; Life System; Chi Machine; Aura Star 2000; BioPhoton Quantum Resonance Machine; Rainbow River Crystal Healing Light Therapy Machine
*PLUS Receive a 30% off voucher to book a 60min or 90min session of YURU, Bars, Reiki or a Combo Treatment (hands on healing & equipment)
EARLY BIRD PRICES – Available until June 23rd
$120 Single Pass
$220 Couple's Pass
$60 Kids & Teens Pass
$390 Family Pass (Up to 2 Adults & 2 Kids/Teens)
PRICES After June 23rd & On the Door
$190 Single Pass
$350 Couple's Pass
$90 Kids & Teens Pass
$450 Family Pass (Up to 2 Adults & 2 Kids/Teens)
WEEKEND WORKSHOP CLASSES
A Taste of Sexual Exuberance & Intimacy Evening
Thursday June 26; 7pm – 9pm; $25
More info and registration
A Taste of YURU: Transformational Touch Evening
Friday June 27; 7pm – 9pm; $25
More info and registartion
YURU Transformational Touch Class (Price INCLUDES Friday Taster Evening)
June 27 (7pm – 9pm)* Attending taster class is not mandatory to attend Sat but it is highly recommended
June 28 (11am – 7pm)
Adult $197.50 / Teen $98.75 / Kids $0
** YURU Class includes a before and after Aura Star 2000 photo and Body Diagnostics to evidence the energetic shifts that have taken place during class.
More info and registartion
YURU Transformational Touch Class & Sexual Exuberance & Intimacy Weekend (Price INCLUDES BOTH Thursday & Friday Taster Evenings)
June 26 & 27 (evening tasters 7pm – 9pm)* Attending taster classes is not mandatory to attend Sat & Sun but it is highly recommended
June 28 & 29 (11am – 7pm each day)
Adults $395 / Teens 197.50 / Kids $0
More info and registartion