Only last 10 shows are available to listen to for free. Supporting Members have unlimited access to this and hundreds of other life changing programs – Click Here to sign-up

Presenting at Spirit Plant Medicine Conference 2013  – "Navigating The Psychospritual Benefits of Psilocybin Mushrooms"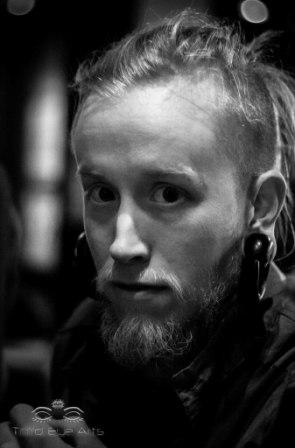 James W. Jesso is a Calgary based author, conference   speaker, workshop leader, and event coordinator who used psilocybin mushrooms to heal himself from mental illness resulting from substance abuse. His insightful and engaging book Decomposing The Shadow: Lessons From the Psilocybin Mushrooms presents a complete conceptual and cognitive model for the psilocybin mushroom experience as it pertains to psycho-spiritual maturation and the healing of mental emotional wounds. In the summer of 2013 James launched his book and travelled across Canada sharing his work and experience. His mission is to help transform the commonplace cultural rhetoric regarding psilocybin mushrooms from one of marginalization to reverence.
Learn more about James' book project and vision at DecomposingTheShadow.com.
For more information on James and his work, check out his website Adventures Through The Mind 
More information about Spirit Plant Medicine Conference 2013 Click Here