Tune in every Wednesday 6 – 7 PM to CFRO – 100.5 FM
Dr. Diane Blackburn, PhD, DNM, RNC,CLBA  IIPA instructor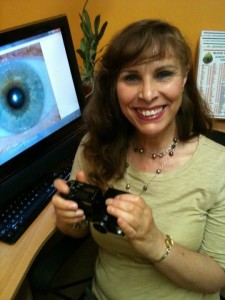 Diane Blackburn has been involved in the field of integrative medicine for 30 years. She participated in extensive international relief work in Thailand , China and Japan where she acquired valuable insights into the universal nature of the human soul. Diane is a practitioner researcher and teacher in the fields of Iridology and Live Blood Analysis and their application in Integrative Medicine.
She is co- founder along with her husband John Blackburn  of Qwest 4 Health in Vancouver, BC  an innovative clinic where she practices Iridology, Nutritional Microscopy  and Biofeedback. She also teach Iridology at IHN  in Vancouver and Blood Energetics at her office.
John Blackburn  BSc, Certified LBA Instructor  MNM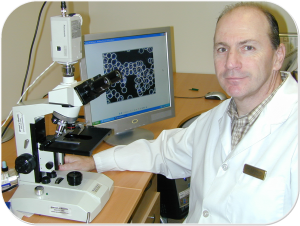 After completing a BSc  in Science in Montreal in 1977 at the age of 22 John Blackburn moved to Europe and then Asia where he got involved for more than 15 years in International Relief and Educational Organizations in diverse country such as Thailand, Japan and Taiwan. Upon returning to Canada in the early 90's with a young growing family him and his partner Diane Blackburn decided to move to British Columbia where they started focusing on health and healing as a new journey.
After years of studies in the health field he helped co-founded their practice  known as Qwest 4 Health as Nutritionist and Live Blood Analyst in the lower mainland. He has now graduated with a Master in Natural Medicine with the International Quantum University of Integrative Medicine in 2013. He is presently involved in research and pursuing a PhD on the Connection between Consciousness and the Quantum Nature of Blood.
You can visit Qwest 4 health website at:www.qwest4health.ca  and www.qwest4healthacademy.ca
See John & Diane speak at the Karma Connect event, March 13, 2016
More info –  https://www.facebook.com/events/648748505261267/
Direct ticket link: https://www.picatic.com/KarmaConnectMar13
Website: www.KarmaConnect.ca
FB KarmaConnect: https://www.facebook.com/KarmaConnects/