In Vancouver, BC Tune in every Wednesday 6 – 7 PM to CFRO – 100.5 FM
Anywhere in the world by Stream, Satellite, TelusTv - How to Listen
Only last 10 shows are available to listen to for free - REGISTER NOW. Supporting Members have unlimited access to this and hundreds of other life changing programs - Click Here to sign-up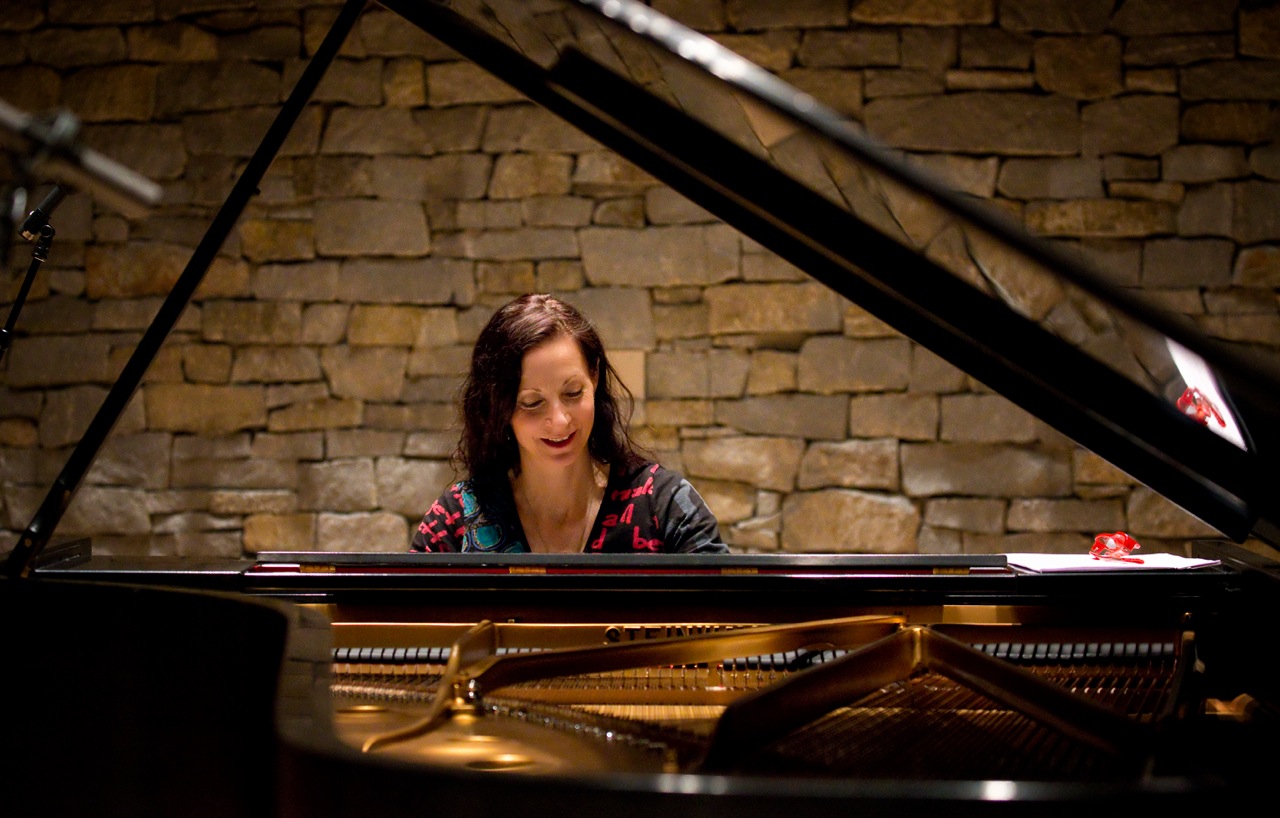 Lori-Ann Speed is a composer, concert pianist, certified Pscyh-K™facilitator, intuitive healer, clairvoyant and teacher.  From the time an old white upright piano was wheeled into her grade three classroom, she had a burning desire to play, leading to a Bachelor of Music Degree from UBC, a diploma from the University of Grenoble, France, and film score and studio recording training in Vancouver.  In addition to several film credits, there are six albums of original music. Her 3rd album, "In the Wake of a Whisper" was nominated for best instrumental release at the West Coast Music Awards.
Alongside of her music path, Lori-Ann received extensive training in the healing arts and spirituality. Since the mid 1990's, her healing work has made significant contributions to many clients. Two bouts of breast cancer (1998, 2004) and a series of deep personal losses, sparked her own radical transformation and awakening.  In lieu of chemo and radiation, energy work and energy psychology were of particular interest, but many facets of healing were followed in the areas of nutrition, exercise, and spiritual practice. She now enjoys optimal health and vitality. She lives a deeply meaningful and inspired life.  At the heart of her work is a dedication to service and assisting others to live enlivened lives by resolving mind/body/spirit challenges.
Currently, Lori-Ann is presenting a series of contemplative concerts called "A Sacred Beauty" featuring her beautiful solo piano compositions and timeless spoken wisdom. This moving program was inspired by the ecstatic epiphany on Nov.6, 2011 that Beauty can serve as a bridge to a deeper part of ourselves and to the Sacred.  Months of inspired writing and composing  produced a unique integration of music, healing and spirituality that leads the listener on a journey shifting their perspective on their lives, recover ing their innate sense of beauty and inner peace, and connecting them to a deeper part of themselves, in a very enjoyable personal experience.    She presents music in the ancient way, as a transformational vehicle, not merely as entertainment.   Music has long been understood to open inner doorways of insights healing, compassion, and communion.  It is a language of intuition heard by our hearts.
Through the pure, simple unadorned beauty of the piano and inspirational words, a space is created for our souls to breath. The long silences and absence of clapping enhances the contemplative ambience and deep inward movement.   The music and the silence around the music create a beautiful vessel in which to simply be our True Self.
"The heart suffers when it cannot see and touch beauty, but beauty is not shy, it is synonymous with existence."  Hafiz
Lori-Ann Speed: A Sacred Beauty –

Lori-Ann Speed
Saturday, 1 February 2014 from 4:30 PM to 6:30 PM (EST)
Eventbrite here: https://www.eventbrite.ca/e/lori-ann-speed-a-sacred-beauty-tickets-7100789653. 
https://www.facebook.com/LoriAnnSpeedMusic?ref=hl
Albums at: https://lori-annspeed.bandcamp.com.

The
albums In Search of Wings and In the Wake of a Whisper are available on iTunes.