In Vancouver, BC Tune in every Wednesday 6 – 7 PM to CFRO – 100.5 FM
Anywhere in the world by Stream, Satellite, TelusTv - How to Listen
Only last 10 shows are available to listen to for free - REGISTER NOW. Supporting Members have unlimited access to this and hundreds of other life changing programs - Click Here to sign-up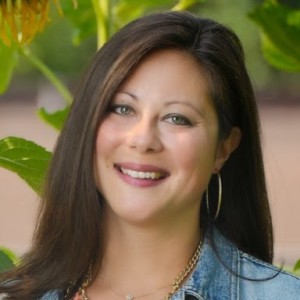 Barb McMahon
is the Founder and Visionary behind
Sprouting Chefs (www.sproutingchefs.com) 
, a kitchen garden program for youth. She has overseen the creation and build of the first Edible School Garden at
Forest Grove Elementary in Burnaby, BC
in 2011 and as such, understands what it takes to overcome barriers and adversity. Being a groundbreaker in the community of North Burnaby, she has seen the transformation of how building an edible school garden can bring a community together in a healthy holistic way. Now the model school garden program in the Burnaby School District and where Sprouting Chefs services are mostly based out of, Barb has been overseeing the development and sustainability of the program as well as other school garden programs in and around Burnaby, through facilitating Seed and Cooking Classes as well as an After School Garden Club.
Her mission and vision is to create space and programs where children feel connected to the earth and each other, work in harmony with nature and eat the fruits of their labours.
Upcoming Event
This summer Barb plans to recreate her Summer Cooking Camp she originally started in 2009 this time at Forest Grove Elementary with the school garden as the main inspiration for children to know and appreciate where their food comes from. There will be 2 weeks for parents to choose from including a Teen Week for 13 to 15 yr olds and a week for 9 to 12 yr olds. Activities will not only include cooking but learning how to grow key ingredients from the recipes in the school garden, arts and crafts based on food, and learning how to use the school's outdoor Labyrinth as mindfulness is a key ingredient Barb is cultivating throughout her programs.
The Summer Cooking Camps are Barb's answer to the question about what to do with school gardens in the summer as much of the activities are centred around the garden. She even plans to do some cooking outdoors along side of the garden itself.
More info – http://sproutingchefs.com/Summer-Cooking-Camp-Vancouver