In Vancouver, BC Tune in every Wednesday 6 – 7 PM to CFRO – 100.5 FM
Anywhere in the world by Stream, Satellite, TelusTv - How to Listen
Only last 10 shows are available to listen to for free - REGISTER NOW. Supporting Members have unlimited access to this and hundreds of other life changing programs - Click Here to sign-up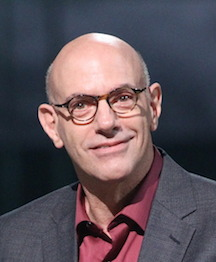 Mark Nepo
moved and inspired readers and seekers all over the world with his #1 New York Times bestseller The Book of Awakening. Beloved as a poet, teacher, and storyteller, Mark has been called "one of the finest spiritual guides of our time," "a consummate storyteller," and "an eloquent spiritual teacher."
His work is widely accessible and used by many and his books have been translated into more than twenty languages. A bestselling author, he has published sixteen books and recorded eleven audio projects. Recent work includes The Endless Practice (Atria), cited by Spirituality & Practice as one of the Best Spiritual Books of 2014, Inside the Miracle (forthcoming from Sounds True, 2015), his book of poems, Reduced to Joy (Viva Editions), cited by Spirituality & Practice as one of the Best Spiritual Books of 2013, a 6CD box set of teaching conversations based on the poems in Reduced to Joy (Sounds True, 2014), and Seven Thousand Ways to Listen (Atria), which won the 2012 Books for a Better Life Award. Mark was part of Oprah Winfrey's The Life You Want Tour in 2014 and has appeared several times with Oprah on her Super Soul Sunday program on OWN TV.
He has also been interviewed by Robin Roberts on Good Morning America. The Exquisite Risk was cited by Spirituality & Practice as one of the Best Spiritual Books of 2005, calling it "one of the best books we've ever read on what it takes to live an authentic life." Mark devotes his writing and teaching to the journey of inner transformation and the life of relationship. He continues to offer readings, lectures, and retreats.
Please visit Mark at: www.MarkNepo.com,
http://threeintentions.com
and info@wmespeakers.com
Event in Vancouver: Mark's event at Hollyhock HAS BEEN CANCELED
Mark's teachings, woven with poetry and story, explore how the soul works in the world, and how by engaging our soul and the world, we are shaped by the endless practice of becoming the person we were born to be. Unfolding topics such as "Saying Yes to Life," "Staying in Relationship," and "The Sweet Ache of Being Alive," Mark and Margo McLoughlin (ho will be assisting him) invite participants to befriend their own stories, and listen for their own wisdom, in this reflective and transformative gathering. Using ancient and contemporary stories, poetry, journaling and dialogue, this is an invitation to engage with profound and life-giving material that will deepen the way you perceive and relate to the world.