In Vancouver, BC Tune in every Wednesday 6 – 7 PM to CFRO – 100.5 FM
Anywhere in the world by Stream, Satellite, TelusTv - How to Listen
Only last 10 shows are available to listen to for free - REGISTER NOW. Supporting Members have unlimited access to this and hundreds of other life changing programs - Click Here to sign-up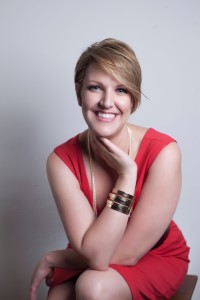 Lee-Ann Frances Bates
– Founder of Inner Awakenings & C.H.A.N.G.E. Coaching Transformation Leader, Speaker & Intuitive Lee-Ann is a dynamic and down to earth speaker, that brings simplicity, passion and solutions for transformation into every area of our life.
Solutions for a new way of being and creating that will change your life and allow you move into greater peace, harmony and abundance. That's Lee-Ann dream – for us all to experience these qualities and live authentically and brilliantly each day! The concept of oneness, peace and love are universal and yet so few of us really understand how to tap into these aspects of life. We often feel separate, alone, caught in the chaos of life, moving from one goal to the next with less satisfaction then we'd expect when we achieve our goals and more effort than we'd choose. Perhaps craving more, or less of things and attempting to control or manage our lives and our relationships to create the outcomes we desire.
What if you could experience real peace, unconditional love of yourself and others, harmony and abundance in all areas of your life. Imagine if life felt like it was simply unfolding before you with ease. As if you the universe was conspiring to support you on every level, each and every day. Lee-Ann shows us how to move into this energy, this way of being and gives us tools to begin creating our life in new ways – to awaken our resources within and step into our true power.
Lee-Ann works with clients through workshops and one to one's both internationally and in Vancouver, online and through her wellness centre, Inner Awakenings. It was through her earlier work as a hypnotherapist, energy healer, coach and intuitive consultant, that Lee-Ann recognized a need to create lasting change more effectively and deeply than she could with any one of her tools. She recognized that for true and lasting change to occur, with the greatest ease, she needed to assist people in addressing all three levels of their "beingness" – their conscious, subconscious and energetic selves. It was through this work, C.H.A.N.G.E. coaching was founded.
From one heart to another – much love and light. 💕
The Gift

Come join us on July 4th at Inner Awakenings for a day of complimentary services and classes to celebrate the opening of our new centre in Port Coquitlam. I also offer a weekly meditation and spiritual development course at Inner Awakenings every Wed at 6 pm by donation and would love to connect with you there.
Details can be found on our website at www.innerawakenings.ca
or on our meetups group – Inner Awakenings Wellness & Meditation Group (Tri-Cities) http://www.meetup.com/Inner-Awakenings-Wellness-Meditation/
Inner Awakenings – Integrated Wellness for your Mind, Body & Soul
604-475-8887604-475-8887
110B – 2099 Lougheed Hwy Port Coquitlam BC, V3H 1A7