In Vancouver, BC Tune in every Wednesday 6 – 7 PM to CFRO – 100.5 FM
Anywhere in the world by Stream, Satellite, TelusTv - How to Listen
Only last 10 shows are available to listen to for free - REGISTER NOW. Supporting Members have unlimited access to this and hundreds of other life changing programs - Click Here to sign-up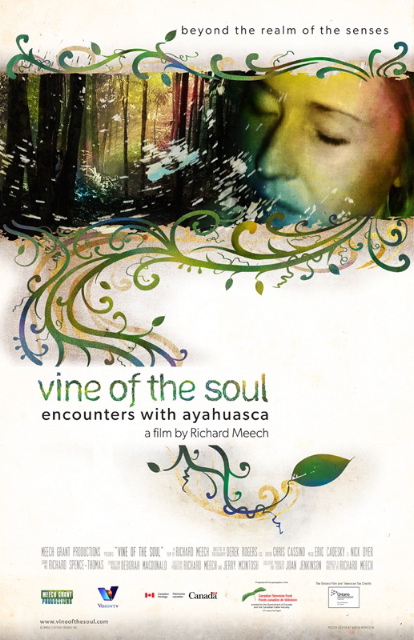 Conversations on Ayahuasca with Filmmaker Richard Meech director of "Vine of the Soul"
About the Film
Can a sacred plant from the Amazon heal our minds and spirits? For centuries, indigenous people of South America have used ayahuasca, a psychoactive plant medicine, to cure all manner of psycho-spiritual ills. "Vine of the Soul" is a documentary that explores this brave new world, offering insights into the nature of faith, mystical experience and self-healing through a heightened state of consciousness. Filmmaker Richard Meech follows key protagonists as they journey to Peru – and back home – capturing in verité style both the life-altering epiphanies and nights of terror encountered after drinking the sacred brew. Running Time: 1 hr, Q & A 1 hr following screening.
Director's statement:
When I set out to make my documentary "Vine of the Soul: Encounters with Ayahuasca," I had two intentions. Firstly, to awaken viewers to the possibility of a direct experience of the 'divine' through the ceremonial use of ayahuasca, a sacred plant medicine used in traditional Amazonian shamanism. And second, I wanted people to understand how the insights, grace and joy that arise from such encounters can be integrated into daily life. At its heart, the film itself is a shamanic act of transmission that can have a profound, sometimes life-altering effect on those who see it. http://www.vineofthesoul.com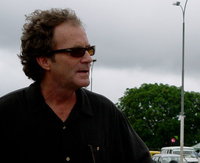 Richard Meech, president of Meech Grant Productions Ltd., has 20 years experience as a documentary filmmaker and television producer.

In 2010 he completed Vine of the Soul: Encounters with Ayahuasca, a one-hour film about ayahuasca, the sacred psychoactive medicine from the Amazon that is changing modern lives.

Meech was the creator of the internationally acclaimed series Millennium: Tribal Wisdom and The Modern World. He and his partner, Michael Grant, produced and directed the epic cross-cultural anthropology series of 10 one-hour films seen by over 70 million viewers worldwide.

Follow up Event:
Conversations on Ayahuasca with Filmmaker Richard Meech director of "Vine of the Soul"  and Curandero Ronin Niwe. Screening of Film and Q & A Eternal Abundance Cafe Monday November 15th, 8:00-10:00PM
15$ in advance, 20$ at the door
To Register Click HERE.