In Vancouver, BC Tune in every Wednesday 6 – 7 PM to CFRO – 100.5 FM
Anywhere in the world by Stream, Satellite, TelusTv - How to Listen
Only last 10 shows are available to listen to for free - REGISTER NOW. Supporting Members have unlimited access to this and hundreds of other life changing programs - Click Here to sign-up
You are what you love, and you love whatever you are giving your attention to is a Spiritual Law.  Vaishali will break down what happens to a person, when they give their attention to something limited.  Vaishali offers powerful tools and tips to practice reclaiming our attention from negativity and limitation and re-focusing it on what is unlimited and life sustaining. She will explain why we do not have love, but we are love and can not create a learning experience we do not need.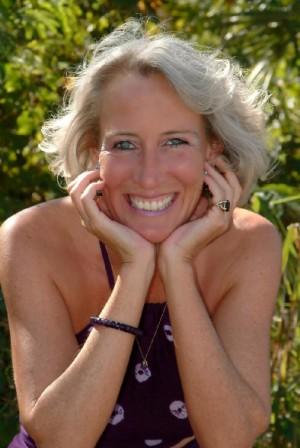 Vaishali, author and syndicated talk Radio host of "You Are What You Love" demystifies mysticism by offering answers to many thought provoking questions about the fine art of self-resurrection. Vaishali has survived a life fraught with every possible personal challenge available to a human experience: the violent death of a loved one, lying, cheating significant others, a messy painful divorce, financial devastation due to life threatening illness and injuries. These experiences have shaped her work with honest heartfelt and deeply insightful knowledge on how to understand the purpose behind human life. Vaishali has appeared on Oprah & Friends XM radio, Playboy radio and is a frequent guest on network television. Vaishali's articles have been published in over 100 print and on-line publications. She is a faculty member of The Omega Institute (as mentioned frequently on The Oprah Winfrey show) and The Kripalu Center for Yoga and Health. www.purplev.com
•    Vaishali is the radio host of the weekly show "You Are What You" Love on KTLK (Greater Los Angeles and surrounding areas), KEST (San Francisco)and on Contact Talk Radio (Seattle).
•    $20,000 print and radio advertising campaign. Weekly newsletter with 15,000 plus national subscribers.
•    Vaishali is a staff writer for Inside Look Magazine and Soul's Code. She is also a contributor for Awareness Magazine. She is guest on 3-5 radio programs a week.
•    National book tour including workshops at: The Omega Institute (Aug 30 Sept.4th, 2009). August Book signing's workshops and unity church appearances in Las Vegas and Los Angeles. Keynote appearance at Conscious Life Expo- LA Feb. 2010 (12,000 attendees).
Vaishali in Vancouver!

Friday, April 24, 2009, 7-10 PM –

You Are What You Love

only $15

Saturday & Sunday, April 25 & 26, 2009, 10 AM – 5 PM (both days)
Discovering Your Life Purpose

and

Achieving It  (Two day workshop) only $247
Ticket to

The Mastery of Love
  For April 25th Evening with Don Miguel Ruiz & Don Jose Ruiz

included in price
More info and registration – Conscious Living Events