In Vancouver, BC Tune in every Wednesday 6 – 7 PM to CFRO – 100.5 FM
Anywhere in the world by Stream, Satellite, TelusTv - How to Listen
Only last 10 shows are available to listen to for free - REGISTER NOW. Supporting Members have unlimited access to this and hundreds of other life changing programs - Click Here to sign-up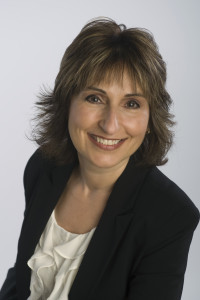 My name is Fran Banting and I am the CEO of Dreampath Consulting, a personal coaching company located in British Columbia, Canada. I am currently a certified facilitator with the Proctor Gallagher Institute.
My company works with people showing them how to close the gap between where they are and where they want to be.
For the past 25 years I have been working in sales and marketing for major real estate companies including Polygon and Intrawest. My interest has always been in people and I have spent many years studying employee behaviour, corporate culture, personalities, and the mind. It was during these studies that I came across Bob Proctor.
Bob had been mentored by Earl Nightingale, who worked closely with Napoleon Hill, the author of Think and Grow Rich. I began studying Bob Proctor and his teaching about the mind. He showed how the majority of us are not thinking, and therefore not achieving the results we want in life. Bob eventually developed a program with Sandra Gallagher, called "Thinking into Results."
This amazing program not only explained why we do what we do, but it showed how to change the way we think so that we create the results we want.
Bob Proctor has personally trained and mentored me in the program and I am now a certified facilitator of the "Thinking into Results" program.
I now spend my time sharing this amazing program with my clients, and teach in various locations in the lower mainland. I also hold webinars and training courses on the web and have clients nationally and internationally.
There is nothing I enjoy more than to see my clients achieving the results they have only dreamed of!
If you are ready to transform your own life and achieve the goals you always wanted, take the time to invest in yourself. You are truly worth it!
Believe in you…..I do!!
More Info – http://www.dreampath.ca