In Vancouver, BC Tune in every Wednesday 6 – 7 PM to CFRO – 100.5 FM
Anywhere in the world by Stream, Satellite, TelusTv - How to Listen
Only last 10 shows are available to listen to for free - REGISTER NOW. Supporting Members have unlimited access to this and hundreds of other life changing programs - Click Here to sign-up
Joshua Wickerham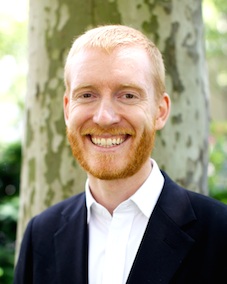 Joshua Wickerham is Co-Founder and Executive Director of the Ethnobotanical Stewardship Council (ESC), a nonprofit devoted to transforming lives by assuring the sustainability and safe use of traditional plants and enriching the communities who work with them. The ESC's flagship project is the Ayahuasca Dialogues, which is building consensus toward an Ayahuasca Agreement on the sustainability and safe use of this traditional medicine. The ESC is also working with stakeholders to explore and eventually develop Plant Dialogues for other other species like Iboga, Peyote, Kratom, Cannabis, and medicinal plants generally. Joshua specializes in designing and implementing transparent and credible community-led international governance systems that balance economic growth with social and environmental sustainability. For more than ten years, he has worked around the world with government, corporate, and nonprofit partners to advance this sustainable development work. Recent projects include work with Botanical Dimensions, MAPS, UNEP, WWF, UNCTAD, DotEco, and the ISEAL Alliance and its members (which include standards like Fairtrade, FSC, Rainforest Alliance and others).
Joshua has a degree in history from the University of Michigan and masters in international relations from the University of California San Diego. He speaks and reads fluent mandarin Chinese, advanced Spanish, and elementary Thai. In his spare time, Joshua tends an Urban Micro Garden at his home in Thailand and explores historical Chinese ethnobotany.
Spirit Plant Medicine Conference 2014
Friday, October 24 – Sunday, October 26
UBC, Vancouver

In this period of rapid change, the call to individual and collective awakening is clear.  It is  beyond coincidence that the use of visionary/healing/awakening plants such as ayahuasca, psilocybe mushrooms, iboga, peyote, cannabis, and others is spreading rapidly at this time. When encountered in the best of conditions, these plants may be the most effective teachers we have now direct conduits to the deepest, most enlightening truths.Our intention with this third annual Spirit Plant Medicine Conference is to offer accurate, respectful, and most of all beneficial information
and inspiration on the use of and larger context around such plants. It is an intention arising from a vision and a prayer carried in the hearts of many. To that end we have assembled an exceptional group of knowledgeable, engaging, and heartfelt speakers to share their wisdom. You are warmly invited to join us for a remarkable weekend of insight, inspiration, compassion,
and yes, humour.