Join Andrew and Tasha, for Conscious Living Radio, live In  Vancouver, BC every Wednesday 6 – 7 PM to CFRO – 100.5 FM . Listen anywhere in the world by Stream, Satellite, TelusTv – How to Listen
On Wed, Oct 18th, 2017  they interview Mary Porter. Mary is one of the many presenter at the upcoming Spirit Plant Medicine Conference
As a descendant of the Nez Perce; Yakama, Wasco tribes, Mary Porter is the co-founder of Looking Glass Peyote Church of Oregon. Mary is a Chaplin and former Sergeant at Arms for
Northwest Veterans Motorcycle Association. Recognized by the Peyote People in Texas as a non Tribal-4/4th, full blood American Indian with intact knowledge of her ancestral descendancy that spans 50,000 years, a history that has been maintained orally and recently verified scientifically.
Looking Glass Church is a bona fide 501c Church. They are connected with the good faith practice of the religious belief that the Earth is our Mother and we are all part of nature, therefore, we are all subject to Natural Law and the unchanging moral principals regarded as a basis for all human conduct.
Learn more about Mary and her work during this interview as she shares more bout herself and what she will be sharing during the Spirit Plant Medicine Conference Nov. 4th & 5th, 2017 in UBC. For all the details of this informative and thought provoking event, visit https://spiritplantmedicine.com
Stephen Gray will also be joining in on the upcoming interview as well. Stephan Gray is a teacher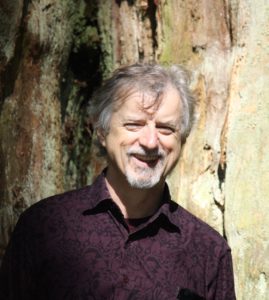 and writer on spiritual subjects, including entheogenic, sacramental medicines. He has worked extensively with Tibetan Buddhism, the Native American Church, and with several other entheogenic medicines. He is the author of Returning to Sacred World: A Spiritual Toolkit for the Emerging Reality, (O Books • John Hunt Publishing, 2010), and editor/contributor for Cannabis and Spirituality: An Explorer's Guide to an Ancient Plant Spirit Ally, (Park Street Press, Dec. 2016) He is also a conference and workshop organizer, leader, and speaker as well as part-time photographer and composer of meditative music under the artist name Keary.