Tune in every Wednesday 6 – 7 PM to CFRO – 100.5 FM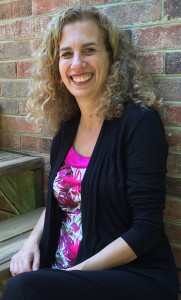 Ruth Wishengrad
, M.Ed., a resident of Santa Barbara, CA, was an invited speaker on the World-Wide Collaboration in Art Therapy panel at the Creative Arts Therapy conference in Beijing, China in August 2015. The conference was part of a larger conference: The 5
th
International Psychology Conference of Traditional Chinese Medicine. Ruth presented on the practical application of using music and movement to help children with special needs and autism focus and increase their confidence and self-esteem.
Have you ever heard the saying: "You can't Think your way into right acting, but You can Act your way into right thinking"?
Ruth is a true believer that if you feel it in your body, you will feel it in your life. Sometimes we need to physically act our way into the positive mindset that we desire, rather than thinking our way into it. Songs to Change Your Tune™ are unique in that they combine visual, auditory and kinesthetic modalities to fully activate every fiber of your being.
Free 30-minute teleseminar called:
From Stress to Happiness: Proven Strategies to Help Your Children 'Change Their Tune'
Tuesday, December 8th at 5pm PST
 http://www.songstochangeyourtune.com