Have you ever wondered how to become a guest on our show? Well, we'd love to have you!!
Are you interested in becoming a guest on Conscious Living Radio? The following is a list of some of the criteria we consider when selecting guests for the show:
Become a Supporting member of Conscious Living Radio/Network (not necessary nor guaranteed, however preference is given to supporting members) – To Become a Supporting Member – Click here for details
Your topic relates to our mission to explore alternative paradigms emerging in psychology, health, various sciences, community building, education, and various philosophies that challenge the modernist outlook and the institutional forms that express it.
You have an experiential exercise to for our listeners to participate and experience at home?
You have a gift to share ie. Digital- pdf, chapter of book, test, free talk
You have "path" book(s), free/low cost talk/workshop, weekend events or retreats
You have an affiliate program
Do you need/want assistance and support in promoting your program/product/book etc.
Still Interested? Write and tell us about yourself and how you feel you will be a great addition to the show – be sure to include any links and information that relate to the above mentioned criteria . Contact Us  – Apply Now – Click Here
Our Hosts
Andrew Rezmer M.Sc – Producer of Conscious Living Radio,
Andrew has been involved in radio productions since 1979.
He also has contributed to the production of a TV show, published a newspaper as well as a business directory for the Polish community in Vancouver.
Andrew is passionate about self-development, spirituality, psychology, philosophy, holistic health, environment and community building initiatives.Email:Andrew@ConsciousLivingRadio.org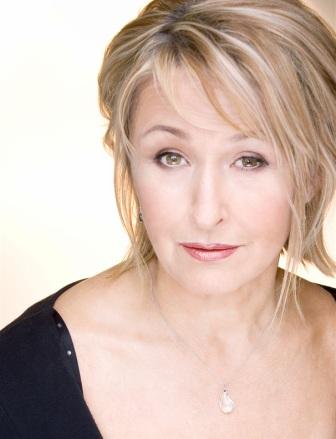 Tasha Simms M.A. M.P.C.A
Tasha is a Registered Professional Counsellor and holds a Masters degree in Counselling Psychology. Her private practice is in downtown Vancouver where she works with both couples and individuals. www.AuthenticSelfCounselling.com
Tasha loves designing and facilitating personal growth workshops for diverse groups and businesses. She weaves her skills as a working actor, writer and motivational speaker with her creative, body centered therapeutic approach to teach passionate expression and acceptance of the Authentic Self. Her focus on healthy communication and conscious leadership inspires individuals, couples and organizations to be the best they can be and flourish.
Trained in a variety of disciplines including Family Systems Theory, Gestalt, as well as cognitive and Psycho/Spiritual orientations, she has been practicing the principles of A Course in Miracles for over 20 years. She is known as a mentor with integrity who has taught many individuals as well as counsellors, locally and internationally to embrace their birthright of a life of passionate purpose, joyfully human yet in perfect alignment with their spirit.      As a certified Master Neuro Linguistic Programming facilitator trained in body work, energy healing and hypnotherapy, her contribution to support this integration is an audio series called Body Awareness Training. http://www.authenticselfcounselling.com/WorkshopsandCDs1.html
The training includes a sensory meditation designed to wake up feelings in the body, encourage self –knowledge and acceptance and also to invite a deep experience of the Divine Essence that is at the core of us all. Tasha's curiosity, compassion and juicy celebration of life are just some of the gifts she brings to her commitment to be of service.
Her history in radio makes co-hosting at Conscious Living Radio feel like coming home. Tasha was one of the first female DJ's on-air in Canada in the mid-day spot in rock n roll radio at Q-107 FM Toronto.  Email: Tasha @ ConsciousLivingRadio.org