Past Events organized by Conscious Living Network
2009 – 2010
Conscious Living Network Xmas Party Monday, December 20th 8:00-11:00PM 
She has appeared on City TV, Vancouver Living and CBC radio, and contributed to articles in The Vancouver Sun and Shared Vision.
  __________________________________________________________
CoreQuest Counselling Group Presents….
             __________________________________________________________
Edwin Coppard & Friends: A Christmas Experience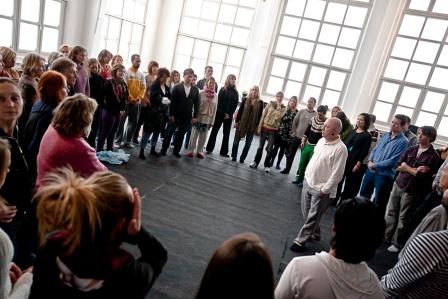 Unity of Vancouver, 5840 Oak St. Sunday, December 5th, 7-11pm
25$ including Xmas Goodies! (50% of proceeds to Charity)
Featuring: Pepe Danza, Kamile Kapel, Nathen Aswell, Bucky Coe & Iqbal Ishani with Flutist Marty Howe
As your real voice wakes up inside you and comes out parts of you that you did not know you had or have forgotten about come alive. This natural and simple process is the core of Edwin's work that he calls Sovereign Singing. Being able to access and express your authentic voice is integral in the healing of the planet. Come join this intention event to raise our voices in the spirit of the Holidays!

7:00-7:40PM– Group Vocal Experience with Edwin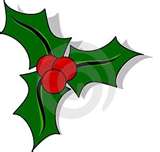 7:40-9:30PM Concert featuring all performers & graduates of Real People Music
9:30-11:00PM– Group Jam. Bring Instruments to play along!!!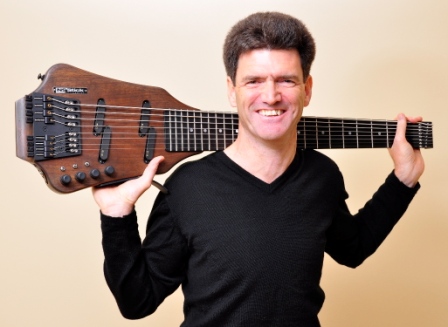 Nathen Aswell believes that his calling in this life is to inspire and heal through his music. His debut CD "Little By Little" is a powerful realization of his calling, fully intertwining his two passions of music and spirituality. Nathen performs at Conferences, Churches, Kirtans (devotional chanting nights) and House Concerts in both Canada and the United States. www.NathenAswell.com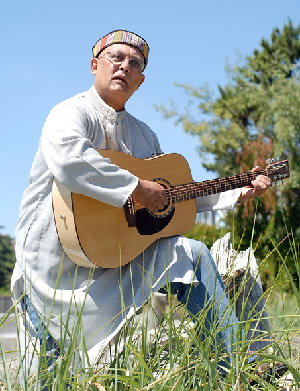 Iqbal Ishani is a talented musician who performs and records with acoustic guitar, steel string guitar and flamenco guitar. In addition he adds prana flute (played only with the mouth) and ritual drums (an African python skin drum and a goat skin drum). His vocals are melodic and soothing. He sings in six languages, English, French, Spanish, German, Gujarati, Swahili and Sanskrit. http://www.healingtv.ca/music.htm


Buckman Coe creates soul folk music with a vibe somewhere between Neil Young and Bob Marley. His songs are diverse and varied, sonically bringing to mind artists such as Jeff Buckley, Paul Simon, and Ben Harper. This tapestry of influences and his beautiful atypical melodies and earnest lyrics, makes his music deep and oceanic. http://www.buckycoe.com/fr_blog.cfm


At the heart of the Otesha Project you'll find a two-wheeled revolution. Every summer, teams of wonderful young people are hopping on bikes and travelling across the UK, stopping at schools, festivals and communities along the way to perform the Otesha play and generally make the world a better place.
And that's not all. We work with young people in schools, colleges and youth clubs, helping them to set up projects that will make it easier for other people in their schools and communities to live in a cleaner, greener, fairer way. We want to spread and share good ideas – from cycling to free-cycling; from free-range to fair trade – and create social and environmental change through our everyday lives.

For More Information call Ashley at: 604-644-4447
604-644-4447

Conscious Living Radio Listeners get 20% off!
Click Here now and enter promo code: SOUL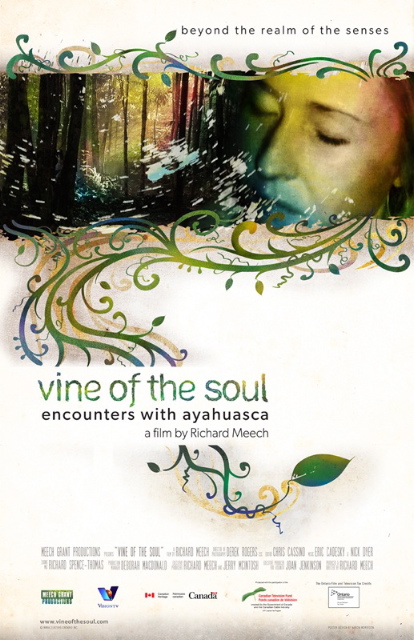 Conversations on Ayahuasca with Filmmaker Richard Meech director of "Vine of the Soul"  and Curandero Ronin Niwe. Screening of Film and Q & A
Eternal Abundance Cafe Monday November 15th, 8:00-10:00PM
15$ in advance, 20$ at the door
For More information Call Ashley at: 604-644-4447
604-644-4447
About the Film
 Your Souls Plan: Discovering the life you planned before you were born
with Robert Schwartz
Wednesday November 10, 7:30-9:30 PM
Eternal Abundance Cafe 1025 Commercial Drive
20$ + HST in advance, 25$ at the door
Cost of Sessions are 91$/hour.

Biography: Dr. Brian Clement, Ph.D., N.M.D., L.N. has spearheaded the international progressive health movement for more than three and one-half decades.  By conducting daily clinical research as the director of the renowned Hippocrates Health Institute, the world's foremost complementary residential health Mecca, he and his team have developed a state of the art program for health maintenance and recovery.  His Florida (U.S.A.) center has pioneered a program and established training in active aging and disease prevention.  With hundreds of thousands of people participating in this program over the last half century, volumes of data have been accrued giving Clement a privileged insight into the lifestyle required to prevent disease, enhance longevity, and maintain vitality and stamina. Among Dr. Clement's many contributions are "Living Foods for Optimum Health", "Longevity", and Lifeforce", which Dr. Colin Campbell called "One of the most important books ever written on nutrition". His latest book "Supplements Exposed", will change America's perceptions about nutritional supplementation. This landmark publication will expose the pharmaceutical fraud rampant globally in the sales, production, and distribution of worthless and harmful vitamin pills.
Dr. Clement is first and foremost a devoted husband and a caring father of four. In addition to daily counseling and research studies, Clement conducts conferences worldwide on attaining health and creating longevity giving humanity a roadmap for redirecting, enriching, and extending their lives.
Dr. Clement is a licensed Nutritionist. He graduated from the University of Science, Arts, and Technology where he earned his Ph.D and N.M.D

For More information on Hippocrates Institute & the work of Dr. Clement, go to: http: www.hippocratesinst.org

    __________________________________________________________
Introduction to Jaiya
Jaiya will greet the community and share her background and experiences on her journey through Sacred Sexuality and sexual healing.  She speaks freely and openly engaging you emotionally and completely.  She will overview the basic themes of her work with women and men and guide you into a insightful and uplifting vision of the nature and potential of human sexual experience.
Orgasm, Healing and Sexual Pleasure
Jaiya leads us on a journey of discovery surrounding the experience of orgasm. Personal pleasuring and relationship based issues are explored.   Sensual touch, genital massage, G spot, A spot and C spot stimulation is reviewed. Female ejaculatory orgasm is explained and discussed in depth. A frank discussion of the physical, emotional and psychological processes involved in opening up the body to full orgasmic experience ispresented.
Sacred Sexuality, Healing and Sexual Empowerment
Jaiya focuses on sharing her experience with Sacred Sexuality including Tantra, Taoist and Shamanistic approaches. She expands upon these themes by discussing her integrative approach to healing work as a sexological bodyworker. Topics such as non traditional relationships are reviewed as well as nutrition and diet for sexual health. Jaiya shares her experience of the orgasmic birth of her first child and creates a new paradigm of the link connecting sexuality, pregnancy and birthing.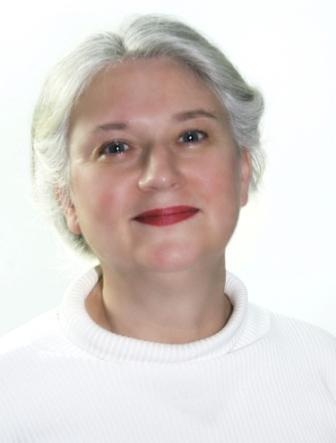 Health Series on Ayurveda with Jaisri Lambert
2-day Ayurveda Immersion Course for half the price!!!!
Sat August 14th, 10-5PM & Sun Aug 15th, 1:30-5:30 PM 
SPEC Building 2150 Maple St
Normally 250$ for two days, now: 125$ advance registration + HST, 150$ at door
Select Amount of tickets desired in box below

Only 100$ CLN Members

Are you wanting to bring all aspects of your being into alignment? Are you craving more balance, feeling more comfortable in your own skin, and having more available energy for the people you love?

This class will deepen your understanding of Ayurvedic lifestyle, dietary, relationship and spiritual principles.

The topics included will be Cosmology, (the vedic view on humanity's place in the universe) Physiology of Dhatus (metabolism), Psychology and Mind/Body Principles, Simple Home Remedies, Food Guidelines and Combining, How Disease Arises, and much more. It is rare to get such one on one attention to your individual needs with a teacher such as Jaisri. However, there will be ample question and answer opportunities for personal concerns over this weekend as well as learning some valuable skills to bring home so you can lay the foundation for a more consistent and harmonizing practice of Ayurveda in your day to day life.


With a focus on family health through individual balance, this discussion will inspire and delight you with the ever-fresh knowledge of the ancient Science of all of Life!!!! 
For More Information or to Register Call Ashley at: 604-644-4447
604-644-4447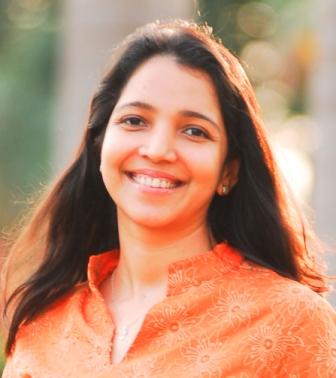 Invoke Your Inner Goddess   
For self awareness and empowerment
Thursday, August 5th at Eternal Abundance 1025 Commercial Drive 7:30-10:00PM
Tickets:  25$ + HST in advance or 30$ at door
Select Amount of tickets desired in box below
Only 20$ for CLN members
For More information call Ashley at: 604-644-4447
604-644-4447
Join us for a nurturing evening of befriending your divine feminine. Immerse yourself in the beautiful scent of self acceptance and self discovery. Learn practices to be both soft and strong, gentle and firm , creative and focused, accepting as well as respecting boundaries and both aligned and free flowing. Feel the feminine divine dance within you to a point of stillness where both the feminine and masculine are one.
Please wear clothes that express the feminine (different from female) in you. They also need to be comfortable enough to enable you to participate in a gentle classical yoga session. Bring  a yoga mat, a bottle of water and a blanket for the final relaxation.
Access the feminine energy.Learn about and invoke the three primary goddesses in the Hindu and Yogic tradition.
Look at them as symbols for certain qualities, rather than religious symbols
 Build qualities in you like courage, abundance, love and wisdom
  Develop discernment.
  Know how to be fierce yet choose to be gentle and kind.
  Learn practical tools and techniques to evoke qualities of the mother spirit within.
Nurture yourself and release traumas.
Men will also benefit by accessing the feminine energy in them, which is an indicator of balance.
  Learn yoga asanas and pranayamas to build your inner resources
_______________________________________________________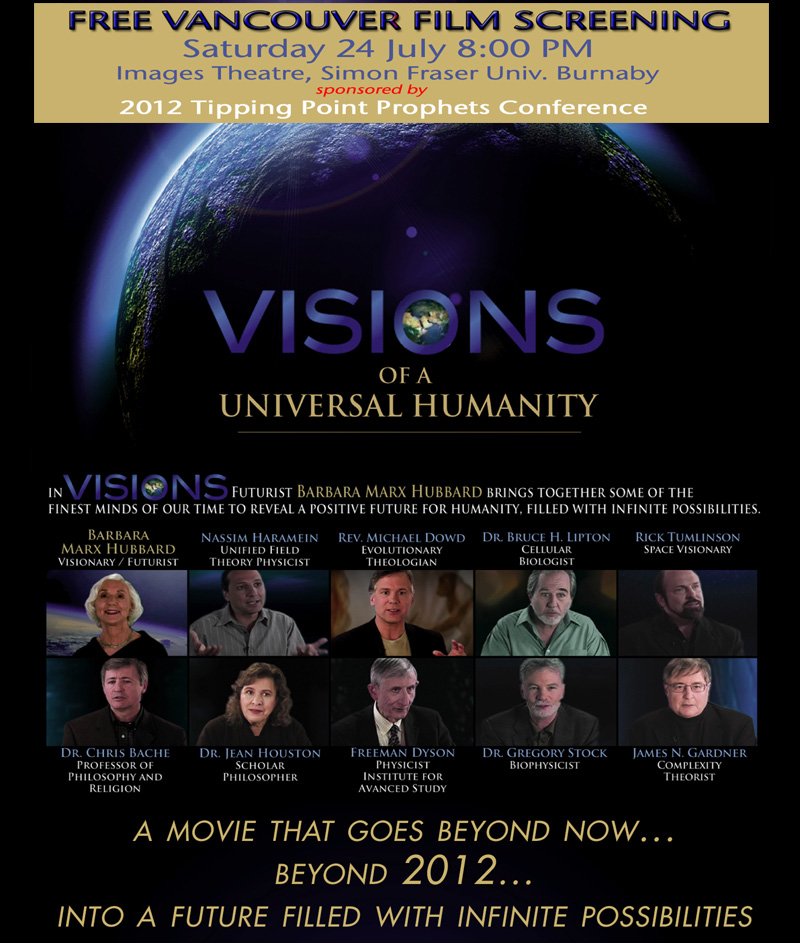 ___________________________________________________________________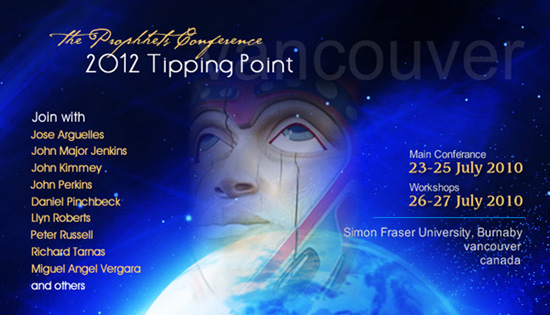 Please click on the picture above to open page that will allow you get $50 off from full conference price.

_______________________________________________________


LAUNCH FOR VANCOUVER'S INNOVATIVE NEW ARTS COMPANY
Get ready to be transported into a passionate whirlwind of jaw-dropping performances at Akasha Arts first event in their element series themed around Fire.
Journey to the heart of the earth through primal didjeridu, traverse the fiery continents of India and Spain and the Deep South with Classical Indian, Flamenco and Tap performances. Then liberate your inner fire by dancing to incendiary conga rhythms, Bhangra beats and more!
This event is co-sponsored by Just Dance, with 25% of proceeds being donated to Amma's new orphanage in Haiti, and to the Vancouver-based Teen Journey program.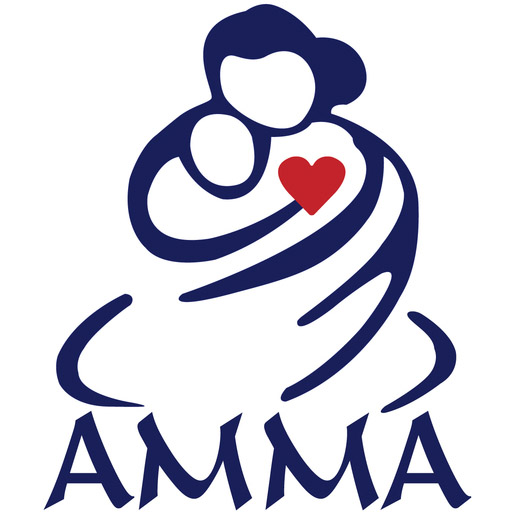 Click Here for Tickets

      __________________________________________________________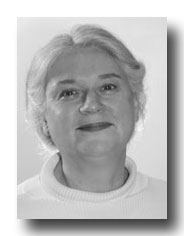 Health Series on Ayurveda with Jaisri Lambert

Self-Diagnosis in Ayurveda – June 25, 2010
Go deeper with Ayurveda science, and learn the art of observation of life.  We will discuss diagnostic tools such as face reading including the eyes, mouth, ears and various lines.  Posture, breathing, colouring, voice and much more will be covered.  This fascinating discussion will reveal the psycho-emotional causes of all physical disease.  Bring a friend whom you feel will benefit for this unique opportunity in Vancouver.

Women's Cycles, Women's Lives – Friday July  9. 2010
Men and women are invited to focus on women's health in this discussion of female fertility.  We will examine the influences of hormones, emotions, lifestyles, birth control, relationships and much more.  Understand the secrets of health management from Ayurveda, so important in today's stressful world.  Bring a friend or relative whom you feel will benefit.

2-day Ayurveda Immersion Course



Saturday – August 14th 10-5PM & Sun Aug 15th, 1:30-5:30 PM
7-10PM Unity of Vancouver 5840 Oak St
125$ advance registration, 150$ at door

This class will deepen your understanding of Ayurvedic lifestyle, dietary, relationship and spiritual principles.  With a focus on family health through individual balance, this discussion will inspire and delight you with the ever-fresh knowledge of the ancient Science of all of Life. Bring a friend or relative whom you feel will benefit.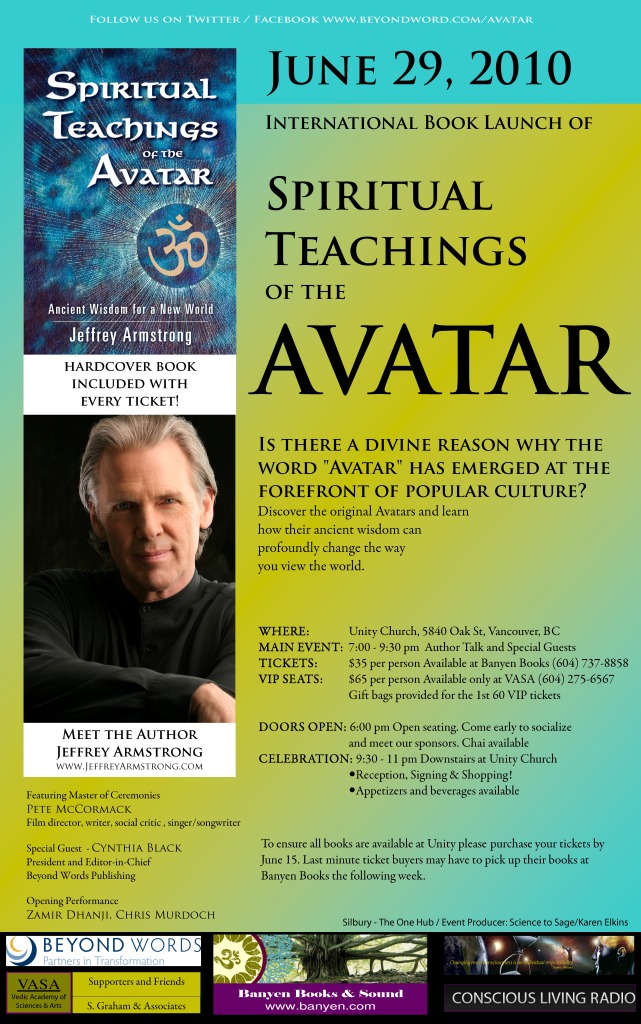 _______________________________________________________________________________
                                Law of Attraction Seminar With Michael Losier & Fundraiser for Teen Journey!!!
Thursday June 24, Sutton Place Hotel, 845 Burrard St, 7.00 PM

Tickets $30 online $35 at the door & Only – $25 for CLN Supporters

For More Information or Click Here To Join or Call Ashley: 604-644-4447
604-644-4447

The topic of Thursday evening's talk isThe Law of Attraction & how to apply it to daily life. Michael teaches the crowd what the Law of Attraction is and how each person can learn to manifest a more abundant life experience (by improving and attracting better relationships at home or work, job satisfaction or finding a new job, and more!)
About Michael: Michael lives in beautiful Victoria BC, on Canada's west coast. He is the author of the best selling book: Law of Attraction: The Science of Attracting More of What You Want and Less of What You Don't .

Michael has been teaching Law of Attraction since 1996, when he had audiences of three people. His self published book became a word-of-mouth success and sold ¼ million copies since its release in 2003. His book has now been translated into 21 languages and has been reaching the best seller lists in many countries, including Brazil, Ireland, UK, Japan and Spain.
The world-wide release of the movie The Secret, spurred hundreds and hundreds of hungry Law of Attraction seekers, to seek out more information about the Law of Attraction. Michael's business flourished as many fans of The Secret wondered how to apply the Law of Attraction to their daily lives. Michael was quickly branded as the 'How-to' guy for Law of Attraction and his book sales soared!In 2007, Michael caught the attention of Oprah Winfrey and was subsequently interviewed 4 timeson her radio show Oprah & Friends on XM satellite radio.

He is a former host of his own Law of Attraction radio show on Oprah & Friends(R) Radio." http://www.certifiedlawofattractionfacilitator.com/
Michael is generous enough to be donating 100% of the Proceeds to an incredible program called Teen Journey.

Teen Journey is a Community that began in 2009, Founded by Ela Rezmer.

Revolving around a 7 day Summer Camp, it is a 12 month program that offers follow up support, share circles and events until the next year's camp.The entire program is built to support 'self inquiry from the heart' for adolescents, deepening their understanding of the question, "Who am I?"
What TJ believes is necessary in order to enter this question fully is based on Rites of Passage and Eldership. A sense of Community and flow from one generation to the next.
We recognize the immense call within adolescents to expand and grow during this period in their lives and also, how desperately void of transitional markers for this growth we are in North American culture.
Teen Journey is committed to bringing the most current explorations in consciousness such as Sacred Geometry, Matrix systems and Holodynamics as well as the Ancient wisdom of many traditions. This integration of the old and new information, as well as the old and young people is what creates community. The Teen Journey staff is made up of a combination of Certified Therapists, Shamans and Elders as well as a group of dynamic young Teen Assistants who encourage participants along their way.
The way we explore "Who are you?" is through:
•    Drumming
•    Meditation
•    Breathwork
•    Rockclimbing, Kayaking & Swimming
•    Dance
•    Sculpting
•    Integration with Nature
•    Cultural Ceremonies such as Native Sweats, Firewalking & African 5 element Rituals
•    Music & Drama
•    God and Goddess work
•    Share Circles and Storytelling
Teen Journey offers challenge, inspiration, support and guidance so that youth are able to identify and utilize their unique gifts in the world. Understanding their contribution, value and identity, they become leaders of themselves and others. 
_________________________________________________________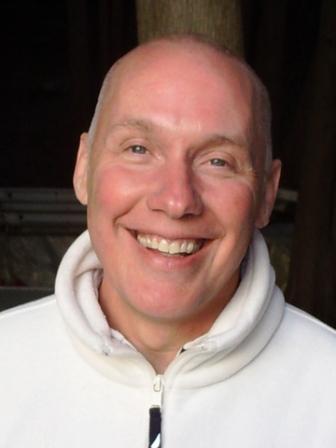 David Hoffmeister & A Course in Miracles 
Wednesday June 23, 7:30PM
Canadian Memorial Church – 15th & Burrard, Vancouver
Tickets 20$ in advance, 25$ at do
Only – $15 for CLN Supporters

Joined with the Messengers of Peace, David supports Awakening through inspirational gatherings and retreats, in-depth teaching materials and an expansive Internet ministry. Together they live a devotional life, relying completely on Divine Providence. The gatherings are very open talks where the Spirit guides towards release of any blocks to the awareness of Love!
Use promo code – CONSCIOUS to get 10% discount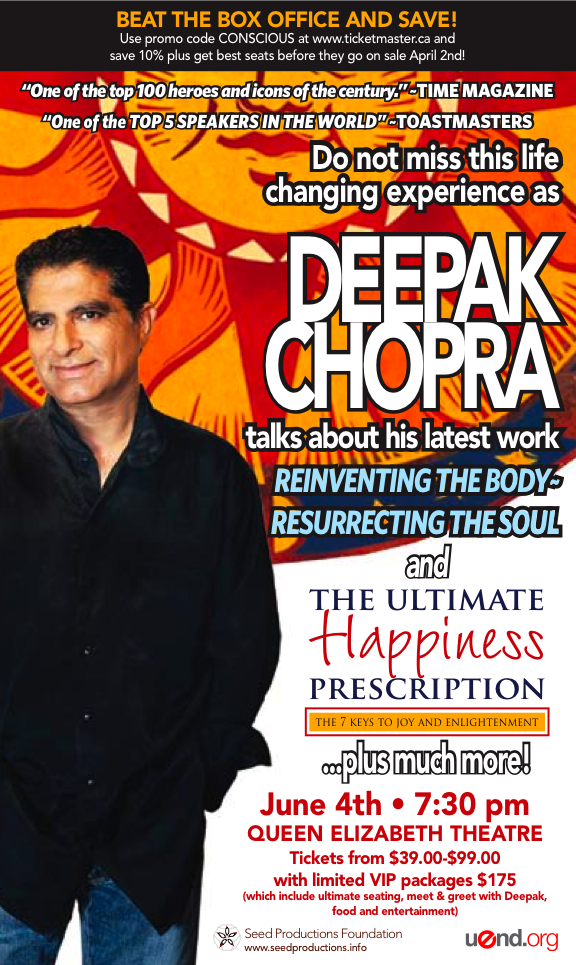 Vancouver is a wonderful place with a lot of individual health and value based groups. They also operate quite independently of one another. With the shifts happening in the world right now which are carrying a tremendous momentum of energy and change with them, the best way to navigate this force is as a collective.  So many of us now are attuning ourselves to a higher vibration, that the groundwork has been laid for unification of purpose rather than individuals or even pools of conscious thought. Conscious Living Network is a focal point to various branches of conscious artists, entrepreneurs, healers, educators, facilitators and spiritual circles.  We have an online and printable directory. Through Sacred Commerce, through Community Events, & Mutually Supportive Endeavours we are strengthening our community together.
Why be a part of CLN?
We are so inspired by the wealth of gifts in Vancouver and are hoping to bridge these into an energetically sustainable, dynamic and value driven community.

For More Information or Click Here To Join or Call Ashley: 604-644-4447
604-644-4447
_______________________________________________________________________________
The Way of the Radical Business – Marketing secrets of North America's most successful green, holistic, community-minded entrepreneurs.
Friday, May 21st 7-10 PM  Unity of Vancouver 5840 Oak
Tickets – $20 on line or $25 at the door
Only – $15 for CLN Supporters For More Information or Click Here To Join or Call Ashley: 604-644-4447
604-644-4447
________________________________________________________________________________
Your life is a song. Are you singing it?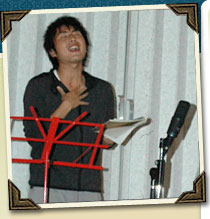 Edwin Coppard's Wild Voice Intensive
Unity of Vancouver, 5840 Oak St
Sat May 22, 10AM – 8PM, Sunday May 23, Concert 7PM – 10PM
Tickets: $100 + TAX  in Advance, or $125 at the door
Only – $90 for CLN Supporters
For More Information or Click Here To Join or Call Ashley: 604-644-4447
604-644-4447

If you could hear the universe perhaps you would hear billions of symphonies playing together simultaneously.
Everyone has a unique symphony inside of them, and our work is to bring it out through your voice, and to help you express that sound through song and speech.
The results are stunning, and will change your life, and your future.
Your body needs to sing. It needs to sing like it needs food and water and love. Come join us for a vocal experience like no other.
"Edwin Coppard is a Master at bringing out anyone's voice and bringing people together through singing." Tony Robbins
For More information or to Register call Ashley at: 604-644-4447
604-644-4447
To hear more from Edwin about his work on CLR click here
________________________________________________________________

Anastasia – Learn about the growing phenomenon with Leonid Sharashkin, PhD
Friday, May 7, 2010, 7:00pm – 10:00pm
Canadian Memorial Church, Corner of West 15 Avenue & Burrard Street, Vancouver, BC, View Map
Learn about the growing Anastasia phenomenon

* Over 10 million copies sold with no advertising except word of mouth
* A million more sold in 20 languages
* The most stolen books in overseas bookstores
* Thousands of people quitting their jobs after reading these revelations
* Amazing messages from a woman found living deep in the remote forests of Siberia
* A mysterious "uplifting energy" encoded in her words is affecting all who read them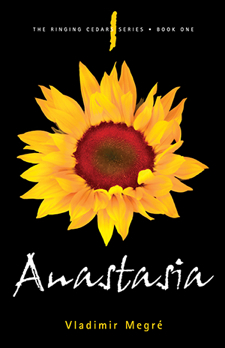 Get your own copy of these remarkable books – on discount at this talk!
Seats $25 pre-booked or pay $30 at the door, Doors open at 6:30pm
Seats $25 pre-booked or pay $30 at the door Doors open at 6:30pm
REGISTER NOW  For More information call Ashley at: 604-644-4447
604-644-4447
________________________________________________________________________________
Friday, April 30th 7-10 PM Unity of Vancouver 5840 Oak,  Tickets – $15 at the door

Do you live with fear in your life? Are you seeking to see yourself and
others in a better light? Come join Peruvian trained Shaman and Naturopathic Physican Dr. Alexina Mehta as she introduces how you can activate your light body via the Munay Ki.  The Munay Ki are nine rites of initiation that transform our human energy field into that of "Homo Luminous."
Workshop – May 22nd and 23rd, Vancouver,  $250
To register please contact: dralexinamehta@gmail.com
________________________________________________________________________________

Divine Women Writer's Day Event

Saturday, March 27th 10:00 AM to 6:00 PM  
Unity of Vancouver, 5840 Oak Street, Vancouver

More info and registration
________________________________________________________________________________
________________________________________________________________________________
Introductory Workshop – Friday, February 12, 7 PM – 10 PM – $20 ($25 at the door)
Full Day Workshop for Adults – Sat, Feb 13, 10 AM – 9 PM – $120 ($140 at the door)
Full Day Workshop for Youth – Sun, Feb 14, 10 AM – 6 PM – $90 ($100 at the door)
Concert – Sunday, February 14, 7 PM – 10 PM – $10 ($15 at the door)
Unity of Vancouver, 5840 Oak Street
Introductory Workshops and Concert is

FREE for Participants of Full day Workshops
Wild Voice Extravaganza – Get your juice going with Edwin Coppard
A one-day PARTY starring your VOICE
– Best Valentine gift ever.
Expect a miracle as your real voice comes alive!
Discover singing, laughing, and sharing your own music as the ultimate celebration of life!
Wake Up amazing physical and creative energy during this all day experiential event!
Invest in this One Day free of all distractions. We start early and go into the evening until the final notes are sung.
New times to come! You are born with a natural beautiful voice and a need to express yourself. This event is for everyone, with or without any musical experience. It's not about trying to be perfect, it's about being your self – prepare for a blast that will last!!
Edwin Coppard has been traveling the globe for over 30 years empowering people to share their gift of music. Edwin is a former recording artist with top chart hits in
Canada.
It works! It is deep, profound, effortless, everlasting, real change, pure joy. 

"You will not believe the rush you'll experience when your voice comes through. Edwin is a Master at bringing people together with singing."   Tony Robbins
"I was able to heal the relationship with my son through the song that I sang over the
phone to his answering machine. This ended a 25 year rift. Blessings on you for your workshop."
Michael Coons – Victoria BC
For more information on these Events please call Ashley at: 604-644-4447
604-644-4447
For more information on Edwin go to: http://realpeoplemusic.com/index.html
________________________________________________________________________________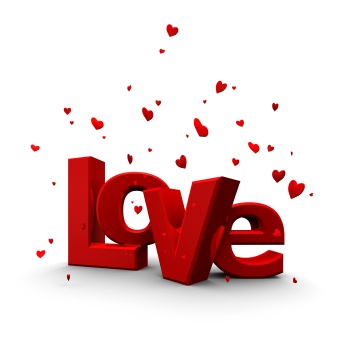 Valentine's Love Event:  Featuring Rare Experiential Evening

with Dr. Love and the Affirmations Doctor!
Thursday, February 11th, 7:00 pm
Location: Unity of Vancouver
5840 Oak Street (Oak and 42nd),
Vancouver, BC, Canada
About The Two Love Doctors
Workshop: Breaking the Habit of Being Yourself, Dr. Joe Dispenza
Saturday, February 06, 9 am – 5 pm
      Masonic Hall 1495 8th Avenue W. Vancouver
Tickets: Lecture Only $40 ($45 at the door)
Full Day Workshop $130 ($150 at the door)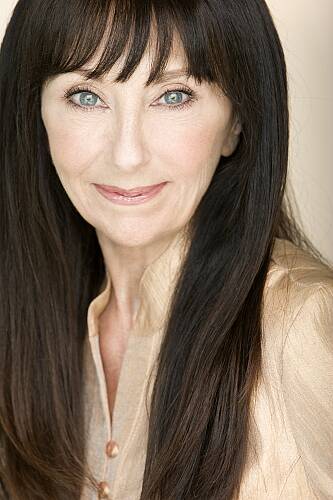 2010-An Astrological Overview, By ROSE MARCUS Evolutionary Astrologer
Monday, January 25th, 2010, 7 PM
Unity of Vancouver, 5840 Oak Street
2010 delivers a catapulting stellar backdrop that is similar to the revolutionary sixties and fate-stacked 1930's. In a few short years we will have undergone massive restructuring, not only globally, but in our individual lives too. Forget the focus on 2012, Michael Jackson had it right when he said "THIS IS IT". Radical change lies ahead for each and every one of us. 2010 will prove to be a pivotal, altered-reality, forward-thrust year.
Why is it important for you to attend?
Obviously, we are living through an exceptional moment in time.  As such, it is important to keep ourselves alert and informed, and to get a good handle on all the tools available. Astrological insights can provide a look at the big picture map in order to help us to build more strategic roads and bridges.
In this evening's lecture, you will understand the significance of your role in 2010 and the world's shift in consciousness.  As well as hearing an in-depth forecast of individual astrological signs, discover answers to crucial questions such as:
1. What are the driving planetary influences that now permeate our global and individualized consciousness?
2. Have these stellar cycles occurred previously? What is similar and what is different?
3. When are we likely to see the year's peaks and valleys?
4. How can we decipher what is best for our individual lives?
5. How can we synchronize with the universal energies and harness the stars for our ultimate benefit? In other words, what can we do to effectively prepare ourselves for the changes and challenges that lie ahead?
More Info about Rose Marcus: Evolutionary Astrologer, Clairvoyant and Tarot Reader  http://www.rosemarcus.com/
Rose is well known both locally and internationally. Rose has studied astrology for 30 years and is the director for the Canadian School of Evolutionary Astrology, the Jeffrey Wolf Green Method, a highly regarded and much sought after specialty training course. Over the years, Rose has written for numerous publications and projects, (local and international), and has been interviewed on various TV and radio shows across Canada. She is currently a semi-regular guest on Breakfast TV, Vancouver, B.C. and wrote for Shared Vision Magazine, Vancouver.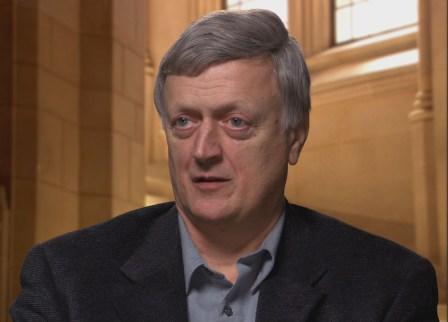 Saturday, Dec 5th, 7:00 – 10.00 pm
Lecture Only
Unity of Vancouver, 5840 Oak St,
Only $30.00 ($35 at the door)
________________________________________________________________________________


A very special evening of healing music, inspiring stories, and active learning
Theme: The Whole Health Effect
Friday, October 30th, 7:30 ~ 9:30
(doors open at 7:00 pm)
socializing ~ snacks before and after event and at intermission
Unity Church, 5840 Oak St, Vancouver ~ Cost: 15.00
Something magical happens in our life when all of our being is actively present and united in a common purpose. Our stress levels go down, conflicts are more easily resolved, and we are better able to handle the pain and challenges of daily life. This magical state is called the Whole Health Effect. Rather than just talking about it we would like you to experience this state first-hand by participating with us in a multi sensory event with a community of people engaged in deep listening, rich conversation, laughter, and insight building exercises. The Harmony Experience consists of teachers, musicians, and therapists who explore important life themes through live music, storytelling, audience dialogue, and experiential exercises. Our passion is to help people learn, heal, and grow. Come join us on Friday,
October 30th, at the Unity Church.
Michael Greenstein, Lucas Hille, Miles Simons, Paul Edwards, Al Harris, Sandra Tait
The Harmony Experience Team
For more information contact Sandra Tait at 604-724-6911
604-724-6911
_________________________________________________________________________________
Friday, October 23, 7 – 9pm, Unity of Vancouver – 5840 Oak Street, Vancouver, BC
Lecture and Satsang with Sundance Burke author of "Free Spirit" & Katie Davis author of "Awake Joy – The Essence of Enlightenment"


Satsang is  not  simply  a  public  meeting where a teacher sits before students and the  intellectual  topic  of  discussion   is consciousness,  presence,  being  now,  Truth,  Self-realization and enlightenment using concepts, ideas and beliefs. In Satsang, "sat" means "truth"  and  "sang"  means  "community."   The   term  "satsang" means  "in  association with Truth."

There is  a  palpable  "new"  frequency  of Being and an inexplicable silent Stillness that is alive.  In  satsang, if words are spoken, which  is not  required,   the  words  arise  from  the Stillness.  The "vibrating"  of  the  Quiet  is  on  top of, behind and through every word. The  teacher  is  not  "doing"  or  "transmitting" anything. Instead, the teacher is like an open window with  a  breeze  blowing through,  a  breeze  with  no  separation.   When  the  mind  is quiet, it is called Presence and this Presence is very contagious by Itself. Everyone who comes in contact with it is affected, whether they are conscious of it or not.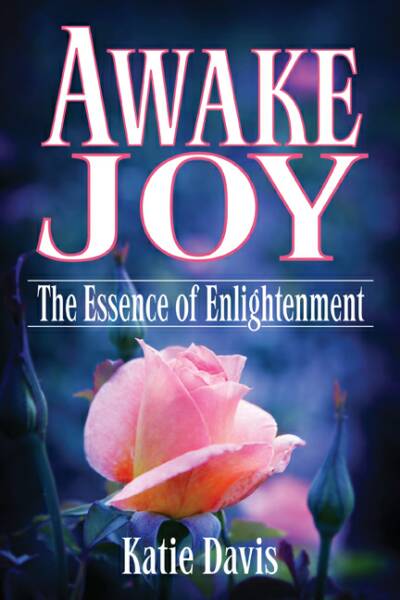 There is no positionality whatsoever between you and the teacher. In fact, the  teacher  is recognized  to be none other than one's true Self. It is directly experienced that you are not separate and that you are already aware and whole. There is no need to heal a perceived broken past, since in the Now, you are already radiant and complete. There is no need to fixate on any aspect of the future, in search for an obscure happiness through more becoming, since as Now, Supreme Happiness is. You  are  the  Now that is formlessness  and it is realized that this is the only eternal moment in which true life IS.

In satsang,  Love  burns  everything  into  Itself.  Like  the alchemy of transforming base metal into  gold,  there  is  a  natural transmutation  of  pain  and  suffering  into  Love.  With  100% willingness, there is the destruction of everything false, while true and lasting fulfillment outpours. Papaji, one of the world's greatest sages, shared that there are certain requirements for the student who attends satsang. First, there must be an ability to discern what is real and what is unreal (permanent or impermanent) Second, it must be recognized  that Truth is beyond the senses. In addition, there must be a willingness to be timelessly present (as you truly are), releasing all concepts of the past and future. Finally, there must be intense yearning and the desire for freedom. ~ Katie Davis, Author, Awake Joy;   More information at www.KatieDavis.org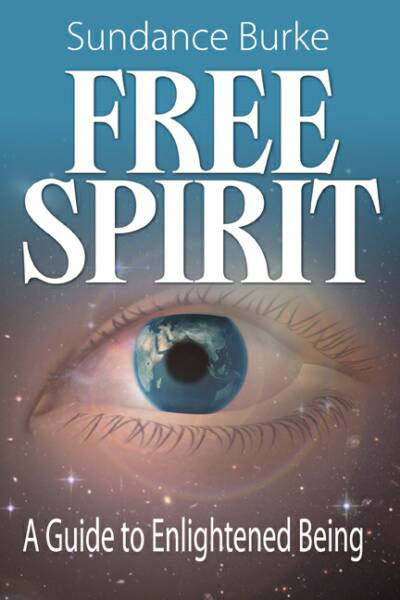 Spontaneous detachment, the study of formlessness, unity consciousness, oneness, being-consciousness-bliss, the  euphoric spiritual high as addiction, the spiritual ego, the grasshopper mind, discriminating and discerning impermanence, vigilance, cognitive "dysfunction," fragmentation, disorientation, transformation of the body and its physical energies, collective ego, collective pain body, between "two" worlds," tendencies of the intellect, the field of attention, why you are beyond perception and cognition, spontaneous surrender of the subject-witness, visions, psychic powers.
_________________________________________________________________________________
Sponsored by: Banyen Books – Conscious Living Radio – Silbury Education & Resource Center 
_________________________________________________________________________________
 "Realizing Your Soul's Purpose."

___________________________________________________________________________________


Diederik Wolsak RPC, MPCP, reports on new profound successes and emotional life-savers from dependency.

Alcohol, Cocaine/Crack, Ecstasy, LSD and PCP, GHB and Rohypnol, Heroin, Inhalants, Marijuana, Methamphetamine, OxyContin, Steroids, Tobacco, Prozac, Vicodin, Clonazepam, Trazodone, Mirtazapine, Fluvoxamine, Dextroamphetamine, Concerta, Dexedrine, Seroquel, Adderal, Lithium, Ativan, Oxycodone, Efexor, Celexa, Lunesta, Welbutrin, Nembutal, Valium, Dexedrine, Ritalin  



All of us know someone who seeks relief from stress, depression, chronic anxiety, pain or other distress through the means of one or more of these pharmaceuticals, or other highly addictive drugs both legal and illegal.



Choose Again has developed a profoundly spiritual teaching and mind training which allows people to experience joy; free of depression, free of anxiety, free of crippling anger, free of stress and, most importantly, free of a dependency on prescription or recreational drugs, and their negative side-effects.

"This summer we had a client at the centre on 6 different medications for anxiety, depression and sleeplessness. He had been on these medications for 21 years and is only 40 years old. He had been warned by his psychiatrist to 'never go off these drugs'. After just a few weeks at the Choose Again Center I am now off all my medications and I actively work with my mind to handle upsets that may come up instead of turning to drugs."

You are invited to join us in exploration of this path to live free of drugs. Founder and Program Director Diederik Wolsak RPC, MPCP, says "There is a profound joy inherent in the work we do together as well as the exciting direction the centre is taking. Results we are seeing are off the charts." Diederik is an international workshop leader, public speaker and relationship counsellor with years of experience in group facilitation.
Friday, September 25th, 7:00 to 9 PM
Unity of Vancouver, 5840 Oak St, $20
_________________________________________________________________________________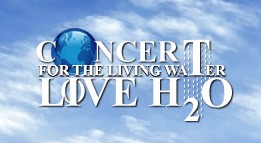 June 20th – 21st, 2009 Summer Solstice

Live H2O: Concert For The Living Water

Saturday, June 20th, 2009 5 Pm: Grand performances in the musical matrix of creation,
featuring artists tuned to LOVE (528Hz)
Location: UNITY of Vancouver 5840 Oak Street, Vancouver, Tickets $15.00
tickets available at Finlandia, Broadway at Spruce


Sunday, June 21st, 2009: "A love experiment"  for the global spiritual renaissance. featuring world leading elders & holy persons

This is a totally free, non-profit, 72-hour global event to bring humanity back to unity in the name of LOVE, by celebrating the sacred water of the Earth. Are you a performer, musician, technician or videographer? Be a part of this incredible event!

Join us! Tune in here at Live H2O.org on June 20th-21st. Bring your friends, family, voices, drums, art, music and LOVE to the closest venue in your country.
Co-create this grand celebration -the greatest spiritual concert in history- "all together NOW!"
 Click Here for more details about events in Vancouver.
_________________________________________________________________________________

Saturday, June 6th, 9 Am – 6 Pm & Sunday, June 7th, 1 – 3 Pm
Unity of Vancouver – 5840 Oak Street, Vancouver


____________________________________________________________________________________

Thursday, May 7th at 7pm,  $5-$20 sliding scale (all proceeds go to Tlakaelel)

Aboriginal Friendship Centre, 1607 East Hastings Street, Vancouver, BC (1 block west of Commercial)

Tlakaelel Tolteca Maestro Elder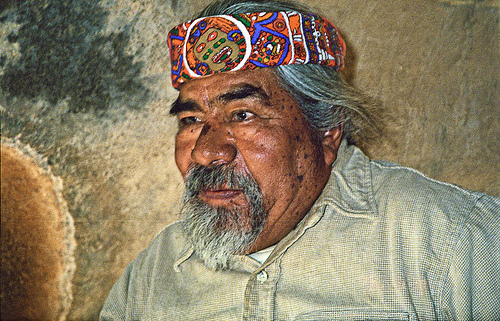 It is a rare honour to have Tlakaelel in Vancouver to share his wisdom. Tlakaelel will be presenting a talk in regards to his vision of human origins, quantum physics, extraterrestrial contacts and the future of humanity.  This is fundraiser for Tlakaelel and Kalmekatl Tonantin Indigenous University.

Tlakaelel is 87 years old and lives near Teotihuican (Pyramid of the Sun and Moon) Mexico. He is the heir and guardian of the Toltec oral traditions and is the director of IN KALTONAL, Spiritual Institution for the cosmic man, the first indigenous spiritual organization to be recognized by the Mexican government in over 500 years. He has been traveling and teaching in the United States and other countries for over 20 years. He is knowledgeable of and speaks on a vast array of topics including the Four Arrows Migration, the cultural history of the People of the Americas including the changes brought about with the European contact, coming earth changes, the four suns (12,000 year cataclysmic cycles of human evolution), the Red Road (the indigenous minded philosophy and way of life), health and healing, personal growth, various spiritual matters, and many other topics. He is a great inspiration to children, youth, and adults of all backgrounds, and brings a message of peace, cooperation, and unity of all peoples.  Tlakaelel has addressed audiences at M.I.T and Harvard University he has sat along with the Dalai Lama at the Inter Traditions Assembly in France and is currently building the first pyramid in 500 years.
More info http://kalpullichaplin.com/tlakbio7.htm and http://www.tribalharmonix.org/events/details1236.html
__________________________________________________________________________________



Tickets only $15

Saturday & Sunday, April 25 & 26, 2009, 10 AM – 5 PM (both days)

Discovering Your Life Purpose and Achieving It (Two day workshop)
Are you destined to struggle with relationships or do you have a choice? Do you find yourself sabotaging your opportunity for advancement in your career?  What belief systems are creating these blockages in your life? Vaishali teaches how to create transformation in your life to achieve happiness and fulfillment of your purpose.


You master love when your relationship with your beloved, your parents, brothers and sisters, your children, your friends, your community and with God are full of joy and happiness. But especially, when the relationship with yourself is based in complete respect.

ABOUT DON MIGUEL RUIZ Don Miguel Ruiz, author of the bestsellers "The Four Agreements" and "The Mastery Of Love," was raised by a curandera (healer) "Madre Sarita" and a nagual (shaman) grandfather. Miguel chose to attend medical school and became a surgeon but a near-death experience changed his life. Stunned by this experience he devoted himself to the mastery of the ancient ancestral wisdom, studying earnestly with his mother.  Don Miguel is a nagual from the Eagle Knight lineage, and is dedicated to sharing his knowledge of the teachings of the ancient Toltecs.

Don Jose Ruiz, like his father, combines new insights with ancient wisdom and has dedicated his life to sharing the ancient Toltec Wisdom by translating it into practical, everyday life concepts that promote transformation through truth, love and common sense. Don Jose teaches and lectures across the United States and around the world and offers Power Journeys to the pyramids of Teotihuacan , Palenque , Tulum and Coba. Don Jose is co-author of "The Fifth Agreement" a book written with his father and to be released spring 2009.  www.miguelruiz.com

TICKETS ON SALE NOW: $50 Canadian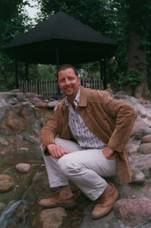 Friday – March 13, 2009, 7 – 9 PM

Empowering Humanity's Awakening Awareness to Creating LIFE-Honouring Structural Change
Geoffrey West, (M.A., Peace Education) LIFE-Counsellor, lecturer and author of a document for global healing and change called A Greenprint For LIFE, and author of an as-yet unpublished book by the same name, walks the audience first through an exploration of some of the failed creations of our institutions of leadership and why our leaders do not want the 'peace' that they are claiming to be working towards.  As we begin to understand how our current, dysfunctional structures have kept the masses in fear and separation from knowing our deeper relationship to LIFE (capitalized), we can begin a process of exploring this deeper connection to, and relationship with, LIFE, from the perspective of how we are intimately connected in ONENESS, not only to each other, but also to our planet, and everything beyond. From this awareness can one begin to take responsibility for what one creates and experiences in ones LIFE-path, and from this acknowledgement flows healing, and from the healing flows the conscious choices that honour Self, honour others, and honour our planet, leading to the LIFE-honouring choices that will create the macro-level structures of our future.  Doing what we've always done is only giving us what we keep on getting in our world.  New choices can only begin as humanity's awareness shifts to a new level. Humanity's awareness can only change as we expose ourselves to a new relationship to LIFE, and acknowledge that we ALL have contributed to a critical condition on our planet..and yet…at the same time, a very critical opportunity for evolutionary awakening and growth!  We have chosen a very exciting time to be here, and we ALL are now being called to remember our role to lift humanity and our planet beyond our current, limited perspective of LIFE.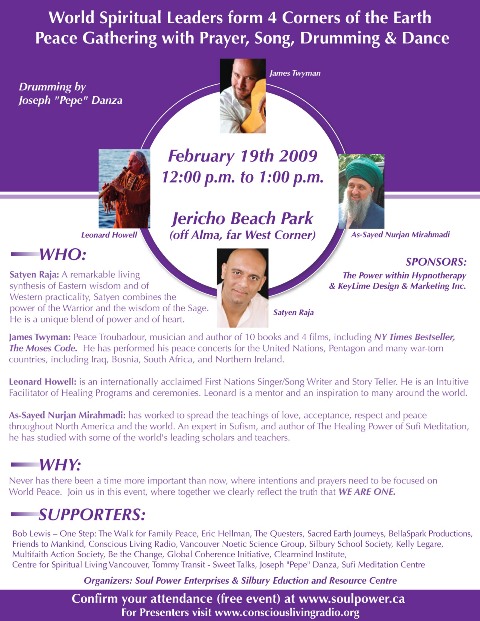 Thursday, Feb. 19th from 12:00 noon- 1:00 pm
(Location Jericho Beach, near Jericho Sailing Club!)

World Renowned Spiritual Leaders Unite in Vancouver for 4 Corners of the World Peace Gathering!

Renowned Peace musician and bestselling author of The Moses Code, James Twyman and Satyen Raja – a remarkable living synthesis of Eastern wisdom and of Western practicality will be 2 of 4 World Spiritual Leaders to lead a peace circle in Vancouver, BC, Canada! Please let ALL your friends know about this event (Free and Open to the Public) that will honour the Oneness and Divinity of all, and raise consciousness through sacred music and prayers for world peace. Let us know if you can make it – the more people, the more the vibration of love and peace and unity will reach out in ALL directions.

The event will also feature Sufi Master, As-Sayed Nurjan Mirahmadi, and First Nations Singer/Songwriter Leonard Howell, as well as the sacred drumming of Pepe Danza!

Please Confirm Your Attendance by e-mailing:  info@soulpower.ca For more information:  www.soulpower.ca or Peace Circle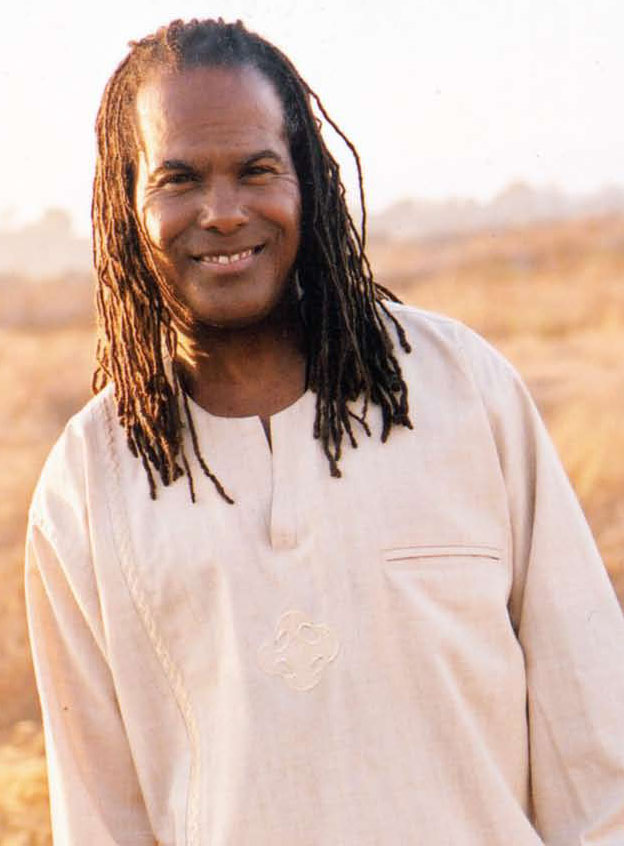 Thursday – February 19th, 7-9 PM
Spirit's Vision for Your Life with Rev. Michael Beckwith
World-famous New Thought Minister Featured in The Secret With music by Rickie Byars Beckwith

Journey with Dr. Michael Beckwith, founder of Agape International Spiritual Center, as he shares details about his Life Visioning process. Learn to reveal and use your unique gifts, talents and skills, and consciously participate in the sacred purpose of your life. Explore the four stages of growth, the difference between visualizing and visioning, how to intuit authentic inner guidance, and how to translate your vision into your mission.

Michael will be joined on stage by singer/songwriter Rickie Byars Beckwith. Rickie is described as the "Queen of New Thought music" by Science of Mind Magazine. Her urban inspirational music opens the heart, touches the soul, and lifts the spirit.

When: Thursday 7 – 9pm,  February 19th,  2009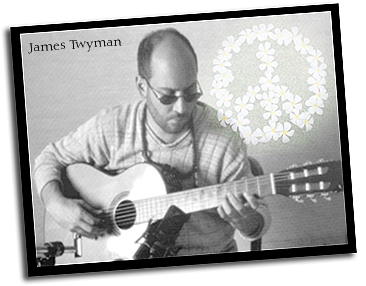 February 20th, at 7:00pm

The Peace Concert

This is one of James most awe-inspiring activities and one that has been performed all over the world in pursuit of peace: In 1995, James Twyman traveled through war torn Bosnia and Croatia performing The Peace Concert in refugee camps, on national television, and in the streets of Sarajevo, inspiring thousands of people to begin building a new reality for themselves based upon the ideals of non-violence. In 1998 he was invited by the government of Iraq and Saddam Hussein himself to perform the prayers of peace at the Iraqi National Theater in Baghdad. In 1999 he joined with leaders in South Africa, including Archbishop Desmond Tutu, in celebrating the end of Apartheid. While there Twyman performed a concert for the most infamous and violent gang leaders in Cape Town, initiating a dialogue that helped inspire peace in the townships. In 2000, he was invited to perform at the Knesset Building in Jerusalem, the home of the legislative branch of the Israeli government when peace talks between Israel and Palestine seemed hopeless. You now have the opportunity to experience the Concert as millions of other people have. Reserve your place with us for the workshop on February 21st and the concert on the evening of the 20th.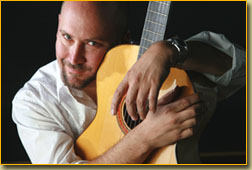 Saturday, Feb. 21   10:00 am – 6 pm

Fulfill your Soul's Desire and Learn to Manifest from the Soul with World Renowned Author, Film Maker and Musician, James Twyman

Fulfilling your desires from the level of your soul, not simply the ego's desire "to get", creates true happiness in life. World Renowned author, film maker and musician, James Twyman, is in Vancouver for the first time ever to show you how to do this! The Moses Code workshop, based on his New York Times Bestselling book and film, is the way to truly manifest what the soul desires. Through exercises, chants and group practices you will not only learn the fundamentals of the Code, but will be inspired to serve the world in ways you would never have before imagined.  Just some of what you will take away on this Awe Inspiring Day:

-Discern the difference between the powers of manifestation present in the ego and the vastly more powerful manifestation process of the soul
–  Learn to Shift Attention from the Ego to the Soul when Manifesting
–  Experience practical tools to attract into your life your soul's longing for peace, compassion and love
– Join James in Chants and Song, using the 12 Peace Prayers of Major
Religions of the World to Gain Universal Perspective on Peace and Unity
–  Apply all of the above learnings and experiences to become a Powerful Peacemaker in the New World

By registering for The Moses Code Workshop, you receive James' Peace Concert, performed world wide for millions of people, absolutely FREE!


Hooked on Video Games – Sensible Strategies – Healthy Limits with Barry MacDonald

– What if video games actually make kids smarter?

– What if emerging technologies serve to uncover fresh opportunities for creative expression and critical thinking, for the integration of learning, and for the development of talents?

– Given the potential problems how can parents provide healthy limits?

– How can parents teach that moderation is best?

Learn sensible strategies to parent with structure, support, and supervision. Help boys develop well-rounded life skills that are responsive to emerging technologies.

Barry MacDonald is an amazing public speaker, skilled relationship coach, and an effective consultant who assists people to strengthen their relationships and transform problems to opportunities and gradually into joyful blessings. As an author, professional speaker and consultant to parents, educators, corporations, and professionals, Barry is well known for his highly practical and positive approach to building capacity, co-creating community and inspiring ingenuity and integrity.
• Educator – 25 years of public experience   • Registered Clinical Counsellor
• Best-selling Author of Boy Smarts – Mentoring Boys for Success at School and Boy Smarts Action Study Guide
• Professional Speaker   • Founder of www.MentoringBoys.com
When: Friday, 7 – 9pm,  February 13,  2009

Where: Unity of Vancouver 5840 Oak Street, Vancouver – FREE PARKING

Sponsor: Silbury Education & Resource Centre   To view flyer click here 
Admission: only $15.00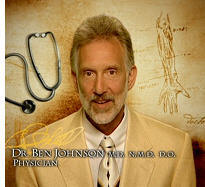 Friday – February 6th, 2009 7-9 PM
How to heal yourself and stay healthy – Lecture by Dr. Ben Johnson & Jay Hare
To buy recording of this lecture for only $10 click below:

Our special guest In Vancouver is Dr Ben Johnson, one of few doctors with 3 medical degrees. He's a complementary and alternative medicine physician and the only Medical Doctor featured in the hit movie, "The Secret". As former clinical director of the Immune Recovery Clinic in Atlanta, (an alternative cancer clinic) and founder of the International Cancer Foundation, he is a renowned specialist in the prevention and cure of breast cancer. Dr. Johnson has examined over 10,000 women performing biopsies, surgeries and treating womennaturopathically and with alternative therapies. He will reveal tips on how to keep your breasts healthy and insight into emotional issues to help you and your breasts stay healthy for life. Breasts are one of the most interesting topics of discussion for both men and women. So come along and discover amazing insights into breast health whether you are a man or a woman. Dr Ben's Website for Breast Health: www.BreastWisdomBook.com

One of the challenges in the treatment of cancer is to get the body alkaline enough to kill off the cancer. Diet takes too long, anywhere from nine months or more. Some cancer patients didn't have nine months to spare. Dr. Johnson found that by giving his patients alkaline, ionized water, their bodies would shift into alkaline within a week. He has now added alkaline, ionized water into his treatment protocol.  This amazing water will be discussed in the lecture as well.

Dr. Ben Johnson will also talk about "bad vibes" and "dis-ease" in the body. The work that Dr. Ben Johnson is referring to is what he calls The Healing Codes. The Healing Codes is the program in which Dr. Ben Johnson and Dr. Alex Lloyd teach people how to transform negative stress at a cellular level. Since all of our bodies are connected (physical, mental, emotional, spiritual) this transformation of negative stress helps all of our bodies return to balance. If you would like more information on The Healing Codes please visit Dr. Ben Johnson's and Dr. Alex Lloyd's web site www.TheHealingCodes.com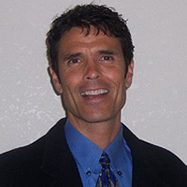 Scientific studies are now showing conclusive proof that dehydration and acidosis are the root cause of all disease. Emotions are what lock us into the behaviors that perpetuate destructive habits and eating patterns. This commonality is good news for those suffering with health conditions of all sorts. By addressing the underlying emotional conditions, in addition to alkalizing and hydrating the body our bodies can heal themselves.  Dr Ben has teamed up with Jay Hare, one of the world's expert s on the state of the world's water and available water technology. Jay is the president of Ionways and is also involved in producing a documentary on the sacred waters   in Vilacabamba, Ecuador.   Also as an elite athlete, he is acutely aware of the consequences of dehydration on health and performance. How would you like to feel younger and more vibrant than you've felt in years?
Find out what kind of water you should be drinking and how much. This one small change in your lifestyle will surprise you with its effects. Hear what the world's foremost authority on water has to say about your health. Together, they will rock your world, changing the way you think about illness and health. Each one of you knows someone with a health condition, some of them very serious. You owe it to yourself and them to hear this life-changing information.
Admission: only $10.00

____________________________________________________________________________________________________