In Vancouver, BC Tune in every Wednesday 6 – 7 PM to CFRO – 100.5 FM
Anywhere in the world by Stream, Satellite, TelusTv - How to Listen
Only last 10 shows are available to listen to for free - REGISTER NOW. Supporting Members have unlimited access to this and hundreds of other life changing programs - Click Here to sign-up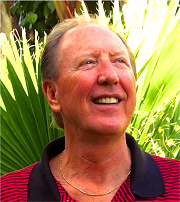 Sy Mytting
 has been one of the most successful salesmen and business developers in Canada often earning a million dollars in commission in a year and selling businesses for several million dollars.  He has sold financed and located over 200 small business in Canada for various franchise companies.  Sy discovered that all this success means nothing if you don't feel good on the inside.  Unless you are happy, having good relationships with your family, friends and community all the money in the world will not bring happiness or that all elusive sense of satisfaction.
My passion is to help people experience how incredible they really are, from the man or woman at the top of their game that from time to time realizes, "this isn't all there is", to the young people starting out who need guidance to discover and reveal their true and incredible potentiality. Not by teaching them how to get their addictions met but by teaching them how to undo their environmental damage and discover their inherent desires and passions.
The Secret teaches us to desire what we want and the universe will give us what we desire.  But what if what we desire is not in harmony with love, the overriding law of the universe, as absolute as gravity, then more chaos is created.  The law of compensation through our law of attraction creates an event to teach us that what we wanted was not in harmony with love and provides an opportunity to see the error and correct it.
I have written and talked extensively about this process.  Please join me in person or at a seminar and discover what you were created with.
Presentation: The Laws of Love
Sy, through his diverse experiences has created a unique understanding of what drives our world individually and collectively.  You will learn how the laws of love govern what is attracted to us.  There is significant understanding regarding how the physical laws such as gravity and aerodynamics affect our lives but very little understanding regarding how the emotional laws govern our lives.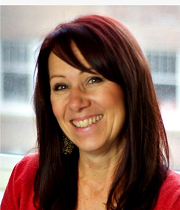 Jill Prescott, founder of Tangent Path, is the button-pushing Instigator that will powerfully guide you back to your heart with compassion and commitment.  Expect to fall in Love with YOU, remembering how truly powerful and capable you are.   She believes that we hold within us all the answers we've been seeking outside of ourselves.

Presentation: Stop the Negative Self-Talk and Turn Your Inner Critic into Your Inner Guide
Jill will guide you with love and compassion as you explore the sabotaging self talk that has been keeping you from stepping powerfully through your fears to create the life you dream of. Having come through much personal trauma, she knows what it takes to stop suffering after abuse and hurt is over. Jill believes it all starts with understanding the What, When, Why and Where of your Inner Critics smack talk so that you learn How to live a life you LOVE!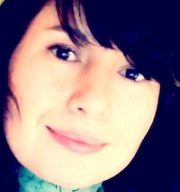 Tammra Broughton is the founder of Living Proof Life and truly believes that everyone can breakthrough their fears and create an optimally abundant life by simply living authentically in gratitude and grace. Tammra feels it all starts with honesty and being comfortable with humility.
Presentation: Bust Free From Fear & Celebrate Your Life
What's holding you back from creating the life you truly, honestly desire? Have you ever even asked yourself what your dreams are or where they went? Have you ever wondered why you haven't achieved them yet? Tammra will share the top reasons why people unknowingly hold themselves back will share her best tools for making quantum and quick belief changes around fear so that you can show up again in your life.​
Click Here for more information about upcoming event