In Vancouver, BC Tune in every Wednesday 6 – 7 PM to CFRO – 100.5 FM
Anywhere in the world by Stream, Satellite, TelusTv - How to Listen
Only last 10 shows are available to listen to for free - REGISTER NOW. Supporting Members have unlimited access to this and hundreds of other life changing programs - Click Here to sign-up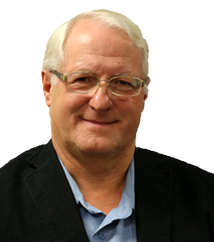 ANTHONY STEPHAN
– Creator of EMPowerplus Q96 Formula
"When they open the history book ten years from now, it will talk about how mental illness was found to be nothing more than a nutrient deficiency disorder."
Stephan has battled hard with the bi-polar disorder that claimed his wife through suicide and threatened two of his ten children. It ended when he found the secret of EMPowerPlus Gold. The discovery gave son Joseph and daughter Autumn their lives back, along with thousands of people who have come to know the Truehope Program. As his children continue to enjoy normal, healthy lives, he works tirelessly to ensure others who suffer as they once did will one day have the same opportunity.
For Stephan, the assurances of a Calgary psychiatrist that his suicidal, uncontrollable teenage son would never improve and would instead deteriorate with age was the prod to find an answer. "She did me a huge favour," he says now of the scolding he received that day. "It was a wake up call when she told me 'what you see is what you get; he's going to be like this for the rest of his life, you have to get used to it.' Stephan was told that he should prepare for another suicide in his family. That hit me in the gut. Something snapped. I was not prepared to accept that God would put people on the Earth to suffer like this. there had to be an answer."
Everywhere Stephan looked, he saw mental disorder tearing at society; people on his block, many others in his town, thousands across the country, all suffering from a disease to which he believed there was a natural treatment. And so he prayed. And his prayers were slowly answered.
"People started coming into my life with little pieces of the puzzle. We looked under every rock, from amino acids to vitamins to minerals. I heard all the horror stories of how people spent their lives heavily sedated, became dysfunctional and lost their loved ones."
Then Anthony found a theory regarding nutrition and mental health and began to unlock the secret. "He learned it had to be a balance of vitamins and minerals and that to had to be bio-available. We began researching the possibilities.
On Jan. 18, 1996, Anthony placed Joseph (his son) on the formula he felt just might work. The boy was prone to uncontrollable outbursts, violent fits in school, and thoughts of suicide. Thirty days later, those symptoms had been erased.
Today, Stephen explains how the answer was always there, but had been lost in the scramble to use increasingly complex pharmacology. "This discovery was not ours. It was there since the beginning of time. We just lost the key to discovery."
Truehope was successful in defending the people it serves, with a precedent setting necessity defense against Health Canada's actions in attempting to block access to Truehope's EMPowerplus to Canadians."People started coming into my life with little pieces of the puzzle. We looked under every rock, from amino acids to vitamins to minerals. I heard all the horror stories of how people spent their lives heavily sedated, became dysfunctional and lost their loved ones."
More info – http://www.truehope.com
and contact – Pamela King Wilson at 604 732 8513  email q96pamela@gmail.com
or Naura's email – Wolfewoman@gmail.com