In Vancouver, BC Tune in every Wednesday 6 – 7 PM to CFRO – 100.5 FM
Anywhere in the world by Stream, Satellite, TelusTv - How to Listen
Only last 10 shows are available to listen to for free - REGISTER NOW. Supporting Members have unlimited access to this and hundreds of other life changing programs - Click Here to sign-up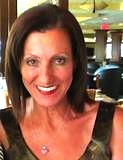 Dianne Collins is a modern visionary, an original thinker, an authority in the new world view thinking and the creator of the QuantumThink® System of thinking, an unprecendented body of knowledge based in the principles of quantum science and universal laws applied as practical wisdom in all areas of life.  She is the author of Do You QuantumThink? New Thinking That Will Rock Your World, a bestselling book which delineates this new system of thinking.
The 21 principles of QuantumThink leap us from the outdated "old world view" limits of the Industrial Age – to begin thinking from the more accurate and up-to-date "new world view" of our Quantum Age. As Dianne puts it: "Old World View = Circumstance rules; New World View = Intent rules. Whatever you do in life you have to deal with your mind. When you master your mind, you master your life. This is what they didn't teach you in school."
A popular media guest and speaker, Dianne Collins has been interviewed on more than 200 radio and TV shows. She was the keynote at the International Enneagram Association, featured speaker at a special event hosted in her honor by the University of Miami Alumni Association, and was invited to present in the prestigious lecture series of Florida International University's Program in the Study of Spirituality, along with distinguished speakers including His Holiness The Dalai Lama.
With her husband and business partner, Alan Collins, Dianne consults visionary leaders and senior executives in the world's leading corporations to go beyond "hidden" limits of their thinking – accelerating results and catapulting nonlinear achievements. Clients have included Accenture, AT&T, CNN, DuPont and McKinsey and agencies of the USA government – as well as entrepreneurs and politicos, homemakers and students, celebrities and evolutionaries worldwide.
Dianne's wide range of experiences—from receiving the teachings of enlightened masters to partying with the "rock stars" and glamorous movers and shakers—give her a big picture view and a unique connection with people of all ages, cultures, and perspectives.

In her book, Do You QuantumThink? which prominent attorney and TV commentator, Roy Black says "should be required reading for all literate human beings," Dianne shares an ingenious discovery that reveals a critical missing link to make sense of our changing times. This entertaining and thought-provoking book asks us to question many of the fundamental assumptions of our own worldview, and offers a multidimensional "new world view" of thinking for the betterment of our lives and our world.
QuantumThink takes us straight to the core – what are the dynamics of creation that we as ordinary people have been endowed with by divine birthright, and most importantly, how do we master those faculties of creating and manifesting. Even as a teenager her "inner knowing" told her that living our highest potential would only happen through a leap in consciousness––free and able to transcend limited thinking that keeps us stuck and society's woes in place.
Renowned quantum physicist and author, Dr. Fred Alan Wolf says, "Dianne Collins has fully felt the 'quantum' impact and has dedicated her life to teaching others basic principles that impact their lives and solve old problems with a new way of thinking called and invented by her, QuantumThink®."
Dianne is a graduate of the University of Miami in Philosophy and Psychology and a lifelong student of Siddha Yoga and numerous leading edge modalities and models that make life better and more joyful. Her varied experiences as a Fortune 100 corporate manager, an award-winning photographic artist, video producer, and currently as a consultant to business executives and entrepreneurs, all contribute to her extraordinary gift of originality and ability to express complex universal subjects in clear and powerful ways that benefit people instantly.
Dianne Collins lives with her life and business partner, Alan Collins, on the beach in south Florida where they enjoy tennis and swimming, movies, music, and meditation, family and friends.

"My entire life has been devoted to the questions: How do we create the results we truly desire? With 6,000 years of wisdom available at the touch of a smart phone, how is it we're still not living it?
From studying everything from physics to metaphysics I made a few life-altering discoveries that led me to create the QuantumThink® model—a system of thinking comprised of principles and practices that make it quick and easy for anyone to live the wisdom of science and spirituality in modern practical life—not just to know the principles—to finally embody them and apply them in business and politics, personally, professionally, and globally.
I'm not talking about another 'how-to'—I am talking about a monumental wake-up in the way we think and live."   – DIANNE COLLINS