Tune in every Wednesday 6 – 7 PM to CFRO – 100.5 FM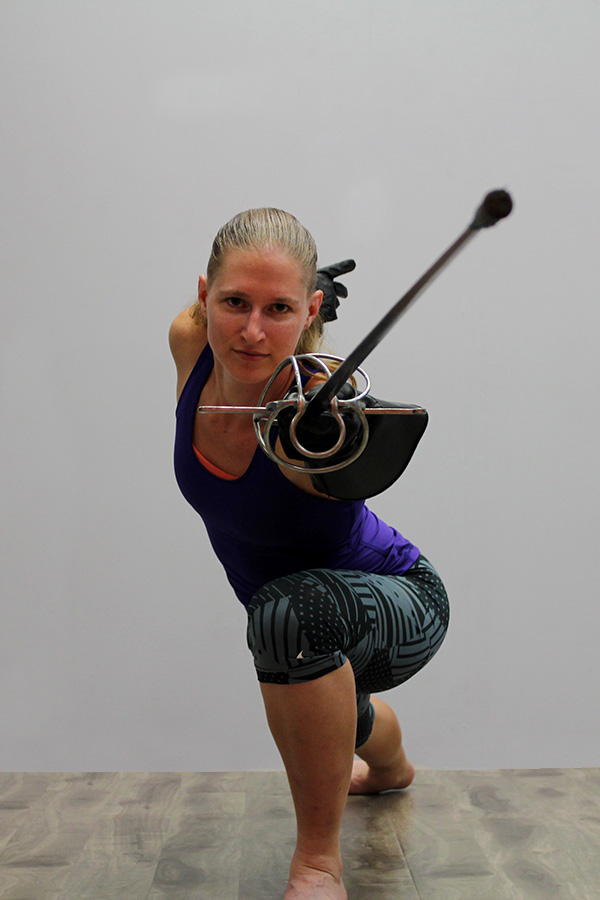 Kaja Sadowski
is a Western Martial Arts teacher with over 10 years of experience in physical instruction, including martial arts, rock climbing, and figure skating. She holds a Master of Arts in English Literature, during which she worked on the "popular" chivalric romances of 14th Century England, and the intersection between feminine textual culture and reading as a rehabilitative act. She is a co-owner of
Valkyrie Western Martial Arts Assembly
, a female-owned school of swordplay, boxing, wrestling, and fitness that aims to provide the highest quality of technical training, lifelong fitness, and a strong, inclusive community to students of all backgrounds and ability levels.
Kaja has sustained a lifelong interest in pedagogy and embodiment, and how touch and movement are integral to our interaction with the world on all levels — from the pragmatic to the spiritual. In her teaching, she uses exploratory movement and playfulness to push her students to connect with their authentic selves, and harnesses her precise technical knowledge to help each student grow into a stronger, fitter, more confident, and happier version of themself, no matter which martial arts path they choose.


Join us for a discussion of the role of martial arts in forging and maintaining a connection between body and mind, and how that manifests in the Western Martial Arts in particular. We'll be exploring how both the quietness of solo movement work and the controlled chaos of sparring provide avenues for meditation, self-knowledge, and groundedness. We'll also look at how combat operates as a conversation and a means of representing the self, and how the urgency and intimacy of sparring allows for an authenticity and vulnerability that is often otherwise out of reach.
Upcoming Events at Valkyrie WMAA

Functional Movement: Power and Mobility for Martial Artists (Saturday, February 27th, 2pm – 4pm; $40) This two-hour workshop covers the principles of mobility for martial artists of all disciplines, and anyone interested in movement. We'll teach you how to build and maintain strong alignment, troubleshoot your posture, and move smoothly, deliberately, and with balance through any action. No experience is required, and this workshop is open to students of all fitness levels.
Community Sparring (Saturdays, 12pm – 2pm; FREE) Every Saturday, we open up our space to martial artists of any background to meet for shared training, sparring, and conversation. This is an excellent opportunity to visit the space, meet our instructors and students, and watch martial artists from a wide variety of fields (including fencing, Savate, Brazilian Jiu Jitsu, boxing, olympic wrestling, and more) find a common language and explore each others' arts. Visitors wishing to spar must pass a safety assessment and orientation, but anyone is welcome to watch and chat with us.