In Vancouver, BC Tune in every Wednesday 6 – 7 PM to CFRO – 100.5 FM
Anywhere in the world by Stream, Satellite, TelusTv - How to Listen
Only last 10 shows are available to listen to for free - REGISTER NOW. Supporting Members have unlimited access to this and hundreds of other life changing programs - Click Here to sign-up
The Wellness Show presents
Catherine Roscoe Barr

About Catherine Roscoe Barr
Catherine Roscoe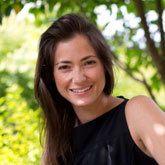 Barr, BSc Neuroscience, is a Vancouver-based wellness coach, certified as a personal trainer, fitness instructor and older adult specialist, and fitness, food and travel writer, published in the Vancouver Sun, The Province, BC Business, WestJet's up!, Westworld, Real Weddings, Homes & Living and BC Living. Before settling on the West Coast she lived in Sydney, Toronto, Oregon, Montana, and practically everywhere in Alberta. She can be found jogging with her adorable dog, dining with her fabulous husband or voraciously reading anywhere comfy.
Website: TheLifeDeliciousBlog.com | Twitter: @LifeDelish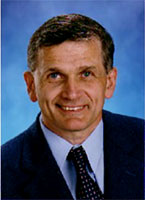 Dr. Jonn Matsen became interested in natural healing after improving his own
health in his 20s. He became a Chartered Herbalist in 1977. Dr. Matsen completed
his premedical university studies in British Columbia (BC), Canada, before
attending Naturopathic medical school in the US. In 1983, he graduated from
Bastyr University in Seattle, WA, and began his practice at the Northshore
Naturopathic Clinic in North Vancouver, BC . "Word of mouth" and his books bring
patients from all over the world.
In over 31 years of practice, Dr. Jonn Matsen has seen more than 43,000 patients
and is the author of
best selling books "Eating Alive." His unique Eating
Alive Program is designed to get the digestive,
immune, and lymph systems
working properly and has led to the reversal of many illnesses considered
to
be incurable by the medical community. (www.eatingalive.com)

Dr. Matsen is licensed by the College of Naturopathic Physicians of B.C. and
is a member of the provincial (BCNA) and national (CAND) naturopathic
associations. He lectures regularly and has done numerous radio interviews
throughout Canada and the US. He is also an adjunct clinical professor at
Boucher Institute of Naturopathic Medicine and preceptor to naturopathic
students of Bastyr University, the Canadian College of Naturopathic Medicine,
and Boucher Institute of Naturopathic Medicine.
Dr. Matsen is the author of three books and also has an introductory DVD
about his program (click on the Books page for more information about his
popular books.) His first book, Eating Alive has sold over 250,000
copies.
In his spare time, Dr. Matsen does volunteer work for The Squamish
Streamkeepers, a group that's involved in improving fish habitats.
The Wellness Show (Vancouver Convention Centre)

Address: 1055 Canada Place

Catherine will 

emcee

Living Well Seminar Stage
Dr. Matsen will offer free seminars during The Wellness Show Feb 14 – 16
During his lecture Dr. Matsen
will explain how an unbalanced diet, poor digestion and an overlooked liver can
be the cause of virtually all chronic health problems.