In Vancouver, BC Tune in every Wednesday 6 – 7 PM to CFRO – 100.5 FM
Anywhere in the world by Stream, Satellite, TelusTv - How to Listen
Only last 10 shows are available to listen to for free - REGISTER NOW. Supporting Members have unlimited access to this and hundreds of other life changing programs - Click Here to sign-up
2014 Conscious Entrepreneurs Gathering

Some people start a business just to make money. Others (a select few) start a business to truly help improve people's lives and make the world a better, more enjoyable place to be. These people are known as Conscious Entrepreneurs!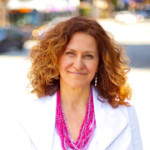 About Karen McGregor
Karen McGregor is an International Speaker and Bestselling Author, sharing the stage with luminaries such as Deepak Chopra, Caroline Sutherland, Michael Beckwith, James Twyman, Adam Dreamhealer McLeod and David Wolfe. Her passion is to help conscious entrepreneurs build their business and spread their much needed products and services far and wide … through one of the most powerful methods available…. speaking!
Karen's expertise as a former business development trainer, corporate public speaking coach and top sales associate have made her signature Rock the Stage program one of the most highly regarded trainings available for speaker-entrepreneurs.
UPCOMING EVENT!
2014 Conscious Entrepreneur Gathering
When: January 25, 2014   9:30 am – 6:00 pm
Where: Strut Studios: 910 Richards Street, Vancouver

I've managed to find four (4) other top level, Conscious Entrepreneurs who all once shared these same challenges and more. These visionaries have spent years developing strategies to take their little known businesses to a much higher level and sell over six and seven figures annually!
Now they want to share these same secret strategies 
in this one day, one time, high impact event!
And best of all, they are ALL heart-based,  Conscious Entrepreneurs who have learned to make their business visible, with high integrity systems and processes that you can learn and take home the same day to begin making 2014 your most profitable year ever!