In Vancouver, BC Tune in every Wednesday 6 – 7 PM to CFRO – 100.5 FM
Anywhere in the world by Stream, Satellite, TelusTv - How to Listen
Only last 10 shows are available to listen to for free - REGISTER NOW. Supporting Members have unlimited access to this and hundreds of other life changing programs - Click Here to sign-up
2014 Conscious Entrepreneurs Gathering

Some
people start a business just to make money. Others (a select few) start
a business to truly help improve people's lives and make the world a
better, more enjoyable place to be. These people are known as Conscious
Entrepreneurs!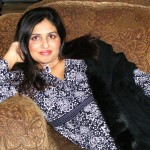 Zahra supports women business owners to create income breakthroughs in their business working 20 hours or less. Being a wife and a mother of two very active boys, Zahra knows first hand the importance of having a life that supports her priorities. She supports her clients in creating a business that honours their priorities and lifestyle. Her clients cut down their working hours while still increasing their income.
Zahra is well known for teaching her clients to connect with their inner abundance to create outer results. She combines her background in marketing and sales with her intuition to guide her clients toward successful businesses and fulfilling lives.
Zahra has written for many well know magazines including Aspire in the same issue as Debbie Ford. She was interviewed on TV, speaking about the Law of Attraction, and the principles of gratitude as well as she has given talks on many many tele-summits world wide.
UPCOMING EVENT!
2014 Conscious Entrepreneur Gathering
When: January 25, 2014   9:30 am – 6:00 pm
Where: Strut Studios: 910 Richards Street, Vancouver


Zahra is one of the four (4) top level, Conscious Entrepreneurs joining Karen Mcgregor who
all once shared these same challenges and more. These visionaries have
spent years developing strategies to take their little known businesses
to a much higher level and sell over six and seven figures annually!
Now they want to share these same secret strategies 
in this one day, one time, high impact event!
And
best of all, they are ALL heart-based,  Conscious Entrepreneurs who
have learned to make their business visible, with high integrity systems
and processes that you can learn and take home the same day to begin
making 2014 your most profitable year ever!