In Vancouver, BC Tune in every Wednesday 6 – 7 PM to CFRO – 100.5 FM
Anywhere in the world by Stream, Satellite, TelusTv - How to Listen
Only last 10 shows are available to listen to for free - REGISTER NOW. Supporting Members have unlimited access to this and hundreds of other life changing programs - Click Here to sign-up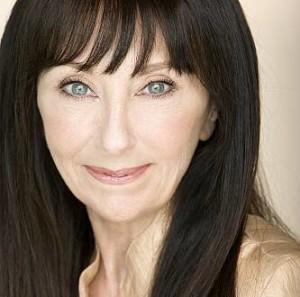 ROSE MARCUS – Evolutionary Astrologer/Teacher, ISAR CAP (Certified Astrology Professional)
Author, Clairvoyant & Tarot Reader, Astrologer for the Georgia Straight Newspaper, Vancouver
Listen in as Rose Share's with  Conscious Living Network's, Marc Caron about this Auspicious Astrological time.  Jan.31 we experienced a full super blue blood moon and lunar eclipse. She also shares details about the eclipse on Feb. 15th, 2018 and what the future of 2018 looks like based on the stars.
About Rose
Vancouver based Rose Marcus is internationally recognized for her work in Evolutionary Astrology, a specialty branch of astrology that studies the birth-chart to understand the complex desires and needs that motivate the soul and perpetuate its growth.
Rose's passion for astrology was sparked very early in life and has continued to be her life's wellspring. She maintains a busy international client practice, and lectures at professional astrology conferences in Canada and the USA. Over the years, she has written for numerous publications and projects, including regular monthly columns for such notables as SELF Magazine (Condenast, NY), and The Mountain Astrologer (USA), the premiere industry magazine for astrology students and professionals.
More information – www.rosemarcus.com/astrolink   To set an appointment – rosemarcus@shaw.ca
In addition to in-depth monthly forecasts for her own website, Rose currently writes a weekly astrology column for the Georgia Straight Newspaper, Vancouver, which is also published on-line every Thursday: www.straight.com/life.
On the last Wednesday of every month, she discusses the main astrological influences for the month ahead on internet radio: Guiding Stars, www.healthlife.net  These radio show podcasts, along with various other recordings, are archived on Rose's website: www.rosemarcus.com/astrolink