In Vancouver, BC Tune in every Wednesday 6 – 7 PM to CFRO – 100.5 FM
Anywhere in the world by Stream, Satellite, TelusTv - How to Listen
Only last 10 shows are available to listen to for free - REGISTER NOW. Supporting Members have unlimited access to this and hundreds of other life changing programs - Click Here to sign-up
The 9 Rings of Alignment: Keys to Self Mastery is a practice you can use daily to stay in full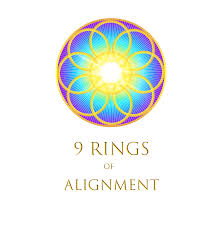 alignment with yourself and all your relations. It is universal in its approach and is intended to be compatible with all religious or political beliefs, cultures and genders. Its intent is to support the underlying foundation and exchange of love, for every relationship and essentially all of life. With today's busy world, this is a simple self identifying practice that can inform
 you of where you are placing your energy and where you can adjust yourself to bring more balance to your life. Only YOU know what perfect balance is to you, and who in your life, or what aspect of your life needs more of your Presence, more of your love. 
The nine rings of alignment is a simple daily practice, to be able to review all your relationships and bring them into greater alignment, at the simplest and most intrinsic level.
For more information you can visit their website at:
www.9Rings.ca
Chris offers Mens 9 Rings Retreat  2x per year. For More Information visit his FaceBook page at:

More About Jenn Field
Formally trained as a Social Service Worker, Jenn offered 16 years of direct service, supporting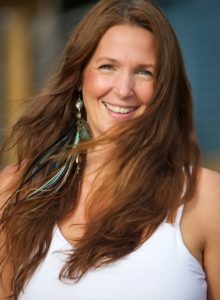 people with developmental disabilities, as well as elders in long-term, psycho-geriatric care facilities.
As a previous instructor at The Canadian School for Natural Nutrition, she has also had the privilege of teaching Reiki and Shamanic Healing in Australia, Guatemala, India and different parts of Canada.
Now, she enjoys the opportunity to continue offering her gifts and service through the growth of my private practice and continued personal creativity and development. Jenn also loves to hike, travel, write, dance and co-create, and practically apply profound inspiration, for the sake of all beings.
More About Chris Austin Fletcher
Chris resides on the beautiful Sunshine Coast with his partner Jenn and their two teenage sons. Chris received his Bachelor of Arts Degree from Simon Fraser University, obtaining a major in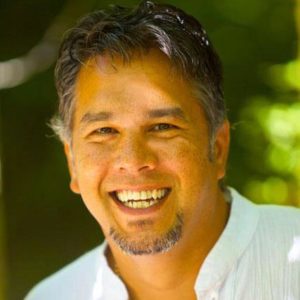 Criminology and a minor in psychology. He has over 30 years experience working with youth and families, many identified as having the highest risk and greatest needs in the province of BC.
Chris initially started working as a Residential Youth Care Worker in group home settings. He then moved into the Senior Youth Care Counseling position at a high profile alternate school, serving the the Lower Fraser Valley. He provided individual, group and family counseling for youth, foster parents, and family members.
Chris was also the Director of the work experience/life, skills/recreation program at the Alternate School, providing and supervising job training and job placement. Chris, also created an outdoors program focused on self-esteem building. This assisted youth and their families in working through their barriers at a life changing level.
Additionally, Chris has specialized training in Conflict Resolution. He teaches bullying and Anger Prevention courses in High School and Employment Center settings, for both youth and their parents. He is also trained in addictions counseling, suicide intervention, and has experience running support groups for children of divorce, trauma,physical and sexual abuse, autism,and special needs.
Currently, Chris is the owner and operator of Halfmoon Haven a Oceanfront Retreat on the Sunshine Coast of BC
www.halfmoohaven.com
This beautiful beachfront retreat is where Chris provides his customized family, youth and men's retreats. Chris is also currently co-writing his first book called the Nine Rings of Alignment: Keys To Self Mastery which will give insights on how to stay in full alignment with all your relations.
His passion has always been connecting with and serving youth and their families, and he demonstrates this through the love of his two sons and partner. Family has always been his most valued passion.
Chris offers his clients his deep understanding of human nature with his open and caring heart, long history of experience and training and his unique programs which are based on fully nurturing and creating supportive environments so that his cutting edge techniques, clarity and compassion can assist them in their own personal growth and life transformation.