In Vancouver, BC Tune in every Wednesday 6 – 7 PM to CFRO – 100.5 FM
Anywhere in the world by Stream, Satellite, TelusTv - How to Listen
Only last 10 shows are available to listen to for free - REGISTER NOW. Supporting Members have unlimited access to this and hundreds of other life changing programs - Click Here to sign-up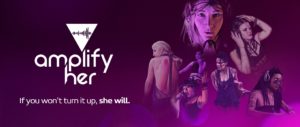 This week Tasha and Andrew  will be speaking with Nicole Sorochan, about her new documentary film, "Amplify Her". This visually dynamic film weaves animated motion comics created by the characters and 30 female creatives from around North America (over half from Vancouver) to offer intimate access into the colourful worlds of emerging female artists. Also Joining them will be  Mya Hardman and Jenn Strom.  These two women have been featured and involved in the creation of this great new new documentary.  Listen in as they speak with these amazingly talented women as they weave their own journey and the journey of others!
Mya Hardman – "a revolution without dancing is not a revolution worth having"
Mya Hardman aka AppleCat is an international Musician, Poet, Mythologist, vocalist, and Wild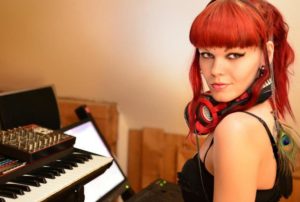 Woman in training. She is a deeply passionate scholar of love and the arts, Peace Activist, Community builder and Rebel with a cause.
AppleCat was raised on the West Coast of Canada, and specializes in Deep Bass, Cosmic Carnal, Dubstep, Trap, World, and IDM. Music and the dance it invokes has been her number one passion since the very day she was born.
Poetry and grace, mixed with live mashup, reworking, blending melodic cosmic sound, with carnal deep bass – AppleCat's performances bend the perception of "genre" and plus add a little "je ne sais quoi."
AppleCat is also the focus of a feature documentary about women in electronic music 'Amplify Her', releasing worldwide in 2017. http://www.amplifyher.com/
What's next for this Sassy Cosmic Carnal Dubsteptress? Only she knows…
Jenn Strom
Jenn Strom is a filmmaker, editor and mixed-media animator with a creative approach that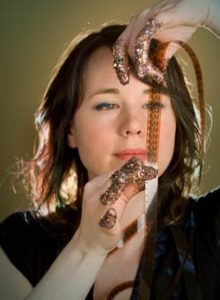 blends influences from classical and experimental art forms. Jenn's hand-painted short film, Assembly (2012, NFB), is a tribute to the feminist filmmakers of Studio D and was made from 1200 oil paintings on glass. She has directed several short films commissioned for broadcast by Knowledge Network, including City Centre (2013), based on a poem by Evelyn Lau. Her shorts about BC artists Nick Bantock and Roy Henry Vickers (2010) are part of the program 12 Takes which was nominated for a Gemini Award for Best Arts Documentary Program. She lives in Vancouver, BC.
Nicole Sorochan
Nicole combines her film expertise, technical web prowess and a decade marketing experience to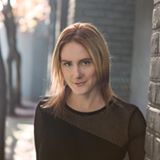 produce and Direct films, direct cross-platform projects and create outreach strategies that create paradigm shifting impact. Nicole is currently co-directing and producing Amplify her (amplifyher.com) a feature documentary film, graphic novel and 7-chapter motion comic series involving over 30 key creative women. Some of her recent credits include: North Through South", a story-driven website to launch alongside Nettie Wild's film FAULTLINES (2016);"The Genius of Caring" a web experience for caretakers of Alzheimer patients, premiering alongside the PBS release of the film or THE GENIUS OF MARIAN (2013) by San Francisco based Banker White; and the cross platform release of OCCUPY LOVE (2012). Nicole has a background in video journalism in conflict zones and and has spoken at events such as Tedx and UX Week. She also co-owns One Net Inc. an award winning creative and marketing agency based in Victoria, BC where she is the Creative Director. "
Learn More about Nicole Sorochan's Latest Project – "Amplify Her" – A Feature Documentary, Graphic Novel and Motion Comic Series
Music heals, right? Depends on the depths of the wounds. In Amplify Her, three Electronic Dance Music artists battle demons from their painful pasts to emerge as beacons in the global festival scene. Blondtron, Applecat and Lux Moderna overcome isolation, illness, and gender bias to give life to their creativity.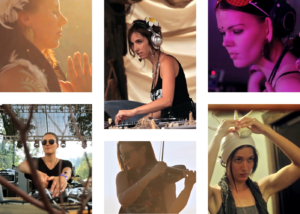 This visually dynamic film weaves animated motion comics created by the characters and 30 female creatives from around North America (over half from Vancouver) to offer intimate access into the colourful worlds of emerging female artists. Rather than ask the expected: "why aren't there more women in this male dominated scene?", we wonder: "what is unique about feminine expression and how might we all benefit when it flourishes?"
Shot at festivals around the world including: Bass Coast, Burning Man, Center of Gravity, Enchanted Forest, Envision, Erotica Electronica, Faerieworlds, Groove, Rainbow Serpent, Rifflandia, Shambhala, Sonic Bloom, Tall Tree, Luminosity and Lucidity.
REVIEWS
"The directors' intentions are unimpeachable; we need more in-depth, inspirational works that examine women artists from a female perspective" – Dave Segal, The Stranger
"The film's outstanding cinematography provides a vivid framework for the stories of these remarkable women to unfold, and the top-notch soundtrack creates an evocative viewing experience. – Little D, Betty and Kora
" My heart is richer, and so is my mp3 player. " – Chris Burlingame, The Sun Break
AFTER PARTY Dec 1st @
Experience the music after the screening:
Featuring AppleCat (from the film) 
along with: J.F.Killah, Alex Mei, Sinerise, 

Full Details:
494 Railway,Vancouver BC
10pm-3am
Event details on the facebook page here.
More about Ian Mackenzie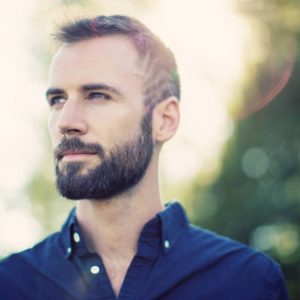 Ian MacKenzie has been called "The Indiana Jones of the new story." Based in Vancouver, Canada, he has produced a number of shorts that amplify the emerging culture story of inter-dependence: from 'Occupy Love' to 'Sacred Economics.' In May 2015, Ian MacKenzie visited Tamera peace village in Portugal to shoot "Healing of Love" a new short film that explores 40 years of research in love, eros and the village. Learn more about the film and watch the trailer here http://healingoflove.com