In Vancouver, BC Tune in every Wednesday 6 – 7 PM to CFRO – 100.5 FM
Anywhere in the world by Stream, Satellite, TelusTv –How to Listen
Only last 10 shows are available to listen to for free –REGISTER NOW. Supporting Members have unlimited access to this and hundreds of other life changing programs – Click Here to sign-up
Today's guest is Vancouver Astrologer, Rose Marcus, who will bring us up to speed on the astrological effects of the upcoming Solar Eclipse on August 21st. The eclipse will only last for a couple of hours but its effects will be felt for the next couple of years as the influence runs its course. This solar eclipse is expected to be a particularly powerful one, especially with respect to world events because this type of event often comes with the rise and fall of empires. It directly affects Trump's natal chart and therefore may play a role with respect to current tensions with  North Korea. Rose also discusses the personal aspects of the eclipse and which astrological signs will be most affected. Prepare yourself with self-knowledge!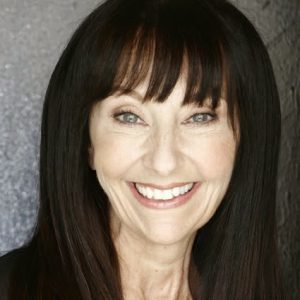 ROSE MARCUS, Evolutionary Astrologer, ISAR CAP, Columnist, Lecturer, Teacher, resides in North Vancouver, B.C., Canada. Rose's first book, Insights into Evolutionary Astrology, was published by Llewellyn Worldwide in July, 2010. She is currently working on a book on Chiron.
Rose lectures at conferences in Canada and the USA, has been a regular feature guest on several TV shows (such as Breakfast TV, Vancouver). In addition to facilitating many workshops with Jeffrey Wolf Green, founder of Evolutionary Astrology, she also brought many other notable astrologers to Vancouver in the early 1990's. She facilitated one of JWG's first schools in 1993/94.
Rose has written for numerous publications and projects over the years. Most notably, Rose wrote the daily forecasts for The Mountain Astrologer in 2007-08. In addition to articles on various topics, and an in-depth monthly column for her own website, Rose currently writes a weekly astrology column for The Georgia Straight Newspaper, Vancouver (published on-line every Thursday, www.straight.com/lifestyles). On the last Wednesday of every month she discusses the transits for the month ahead on Guiding Stars Radio with host, Kristin Fontana (www.healthy life.net).
Evolutionary Astrology & Clairvoyant/Tarot readings are available in person or long distance by phone or skype.
Builders study blueprints, travelers follow maps, keys unlock doors.
Within your birth chart
you can gather insight to consciously
unlock your potentials, map your path, and build your life.
Click here to go to book an appointment with Rose or for more information: http://www.rosemarcus.com