In Vancouver, BC Tune in every Wednesday 6 – 7 PM to CFRO – 100.5 FM
Anywhere in the world by Stream, Satellite, TelusTv - How to Listen
Only last 10 shows are available to listen to for free - REGISTER NOW. Supporting Members have unlimited access to this and hundreds of other life changing programs - Click Here to sign-up
How would you like to awaken the Lover within?
Explore through the many layers of our senses. Aspects of scent, sound, touch, breath, taste and the rhythm of our primal nature. To be able to move & feel each moment as if all was making love through you & with you.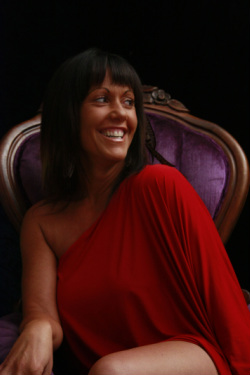 Learn what it is to play in aspects of ritual & devotion to apply sacredness to any practices or experience. As we dive into the unknown, learning how to work with our own energy and life force, intensifying and heightening our sensory perception, we discover and are unveiled as we truly are in full expression and presence. Ultimately guiding us in breaking from old paradigms and judgements, in relation to who other's are and from whom we can allow ourselves to receive in this un-knowing.
Join Andrew, Tasha & Tziporah Kingsbury to discuss the Divine Partnership Immersion July 5th-10th, a journey of sacred sexuality, awakening the Lover within. April 16th-27th, join us for Playshops and Sensual Ceremonies throughout Vancouver. (604-644-4447)
Since 1996, Tziporah has been traveling throughout North America and Europe, offering services as a transformative integrative breath teacher, sexual empowerment & relationship coach. She has had the opportunity in facilitating groups & individuals on their personal journey's into love and reclaiming their relationship to oneself.  Her path is in inspiring men and woman to embrace their passion, and live an empowered path of clear expressions and re-uniting spirituality and sexuality.
For more information please see www.breatheinecstasy.com
Tziporah – "It was asked to me can friends cultivate sexual energy. YES, absolutely. AS our sexual energy, aliveness comes only from ourselves. and it does take a certain amount of resonance, trust and presence. I find that when one's energy is open, and flowing effeciently, that they are also always feeling there slight arousal state., I would describe this as suddle energy currents running through there body. They are aware of the root, sexual center, there hearts are soft, minds as well. When than two energies come together, even without sacred union, they can than come into using there breath together, body movements, touch and working with errogenous zones as an example with the loving intent to heighten this energy.

All the other is holding space for is the enlivening of what is already open and flowing in the other person. With two consenting, conscious, present adults who are aware of this, they can choose to have an agreement regarding this exchange. As we are always interacting with this energy, and most are unaware of it. 
I say… "think outside of the box" we are sexual beings, this is our lifeforce energy, our manifestation power, it is where are passions for life, play and mission come from. Watch the joy of a Children playing, dancing, a hummingbird receiving nectar from a flower, bees pollinating. The way we laugh during a playful conversation. It is there, and bigger than simply have sexual intercourse. Sexual intercourse is simply another way to heighten our sexual energy. This energy in the east has been thought to support our endocrine system, our hormonal functions. As well as it is ultimately our fullest potential in being JOY. Again , like the hummingbirds, like the child. I find when our sexual energy is open, and we are empowered in it, meaning clear, present, conscious, taking self responsibility beyond what we have been taught from FEAR-Based minds and thinking) our lives are fuller, healthier and our relation-ships are also reaching a new level , a new paradigm of interaction. Within this new way of being in relation-ship commitment is always present. The healthy commitment to show up, and to empower healthy relating rather than disempowering and supporting the fear. 
Sexuality, sexual energy and our juiciness is ours, our responsibility. From this overflow we than share to empower our relationships, from our fullness. Not from needing to get anything. 
My passion is guiding others into deep introspection, find those areas of our old belief systems which were taught from fear. I like to challenge only to see how vast ones well truly is. To me , it is about Divine Partnersship, with Self, Beloved and Spirit. It is a continuous weaving our a healthy clear , present masculine direction within with our surrendered, intuitive, Goddess wisdom. I love remembering that each moment holds the opportunity to receive and experience life, even our sexuality as a ritual, with the energy of honor and devotion. This being with honoring all of our BEing as a temple. It beings which full flow, which means merging the gap of Spirituality and Sexuality."