In Vancouver, BC Tune in every Wednesday 6 – 7 PM to CFRO – 100.5 FM
Anywhere in the world by Stream, Satellite, TelusTv –How to Listen
Only last 10 shows are available to listen to for free –REGISTER NOW. Supporting Members have unlimited access to this and hundreds of other life changing programs – Click Here to sign-up
Our guest on tonight's show is one of the fabulous presenters on the line-up for the Tony Robbins LIVE event in Vancouver July 27th.
More info about this MEGA EVENT and tickets at only $97 Click Here – Tony Robbins Live in Vancouver

Ryan Mitchell shares insights gained during his years in the army and how these experiences have translated into strategies for success in the world of financial management.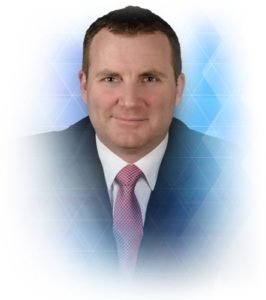 Ryan Mitchell – Army veteran, social entrepreneur, innovator and investment master, Ryan Mitchell is committed not only to his many clients, but also to those who mistakenly believe that success will forever remain just out of reach.
At 18, Ryan was one of the youngest commanders in the Canadian Army, serving with the famed Blackhawk division of the United States Army during the Bosnia-Herzegovina conflict. During his tour of duty, Ryan took part in several high-level special operations, learning first-hand why detailed planning massively increases the chance of mission success. What's more, he learned that your ability to survive and lead your men to safety depends on how you handle fear and remain cool-headed in extreme situations.
After fulfilling his mandate to the Canadian Army, he went on to a successful career in the financial industry, managing financial assets for over a thousand families.
During his talk, you'll discover:
The battlefield lesson…how to keep fear from shutting down your mind, allowing you to clearly see and assess the risks in front of you
Why taking no risk at all is the riskiest thing you can do
How to borrow your way out of debt even if you've blown-up your credit rating
What bankers and 95% of all financial advisors fail to tell you about investing that they do share with their rich clients