In Vancouver, BC Tune in every Wednesday 6 – 7 PM to CFRO – 100.5 FM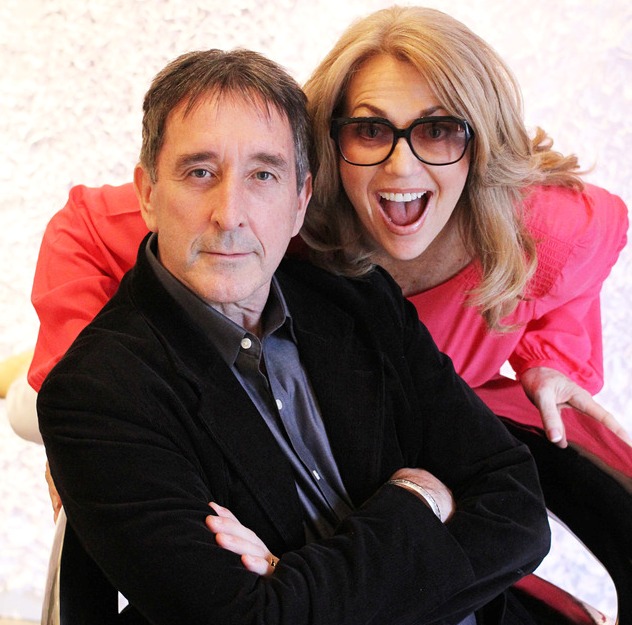 Paul Scott – Transpersonal Counselor and Coach, Quantum Touch Instructor, Metaphysical Minister, Family Constellation Facilitator
Kathie Scott –Health Coach, Quantum Touch Instructor, Metaphysical Minister, Medical Device Consultant
Paul Scott and Kathie Scott have been part of Vancouver's spiritual community for decades.  All that they offer came through their own desire to know and grow; they discover, experience, and then lead.  It is their joy to share expansive moments with communities around the world, to create ways to access higher consciousness for and with others.  Over the years they have brought many talented people together and are delighted to be gathering so many Masters for the Anahata Experience at the Planetarium. If you're looking to deepen your connection to yourself, your source, and your experience of life, join us on this journey without distance to a place we never left.
Quantum Life presents their Anahata Cacao Journey at Vancouver's Planetarium for the first time – after 6 years of monthly Cacao Journeys, Paul and Kathie Scott are offering a full-dome Star Theatre experience to usher in the 2017 Autumn Equinox, on Wednesday, September 20th.  This is also a CD release event, as Quantum Life's Anahata 12-Chakra Breath Meditation is available to purchase for the first time.
The focal point of Paul and Kathie's Cacao Journeys has always been the 12-Chakra Breath Meditation, Anahata, which came together from their years as Quantum Touch Instructors and Oneness Trainers.   Anahata, a 12-Chakra breath meditation, is a blend of a 5,000 year meditation that the Oneness University of India recorded as Ananda Mandala – a meditation on the 7 Central Channel Chakras using the breath – extended to include Chakras 8 to 12, as taught to Quantum Touch founder, Richard Gordon, by his teacher.
So easy to follow, Jerry DesVoignes, Vancouver's Chant Master, and Kathie Scott, guide the breath through the 12 Chakras accompanied by the sacred soundscape added by Anahata sound producer, Adam Johnson, including Solfeggio and Fibonacci sequences as well as native calls and instruments.  This meditation is a full-scope Journey unto itself!
Then what we have added to the Anahata 12-Chakra Breath Meditation is being called the "Food for the Shift" – pure, raw cacao.  Cacao is the perfect companion for Anahata – this powerful, yet gentle, newly rediscovered "medicine" is known to have been used for spiritual and ceremonial purposes by the Ancient Mayans and Aztecs.
As the breath and the focus on each chakra combine, cacao opens the heart and brings in the love.  Purely scientifically, this is due to chemicals in the cacao activating responses in the body – cacao contains an abundance of Phenylethylamine (PEA) – an adrenal-related chemical released by the brain when in love – that also increases focus – as well as Anandamide, known as the "bliss" chemical.  So when drinking pure, raw cacao, you feel happy and focus easily – wonderful for meditation!
Following the September 20th Anahata, there will be a Live Sound Bath with Jerry DesVoignes and Elio Rota – Masters of Sound, Jerry and Elio will expand the state you will have created with the Cacao and 12-Chakra Breath Meditation. With eyes open now, the Planetarium dome will guide your Journey with Jerry and Elio thru the Cosmos.
There is also a bonus track from Jerry and Elio on Anahata – the Mahamrityunjaya Mantra or Healing Mantra – that includes over 10 minutes of throat singing without other vocals, that is ideal for using Anahata to hold your own Cacao Journey or group breath circle, and to do your own 10-minute meditation if you choose, in addition to Paul Scott's Heart Opening and Zero Point meditations.
You will also receive an eBook on The Anahata Cacao Journey, which includes how to hold your own Cacao Journey, if you are so inspired!
http://www.anahatavancouver.eventbrite.com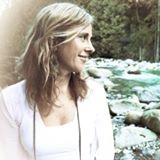 Emily Ray Henderson loves magic, cacao, dancing and connecting with nature and the ancient cultures of the world. She has a lightness of heart that is contagious and works gently but deeply with people through their transformation. Emily weaves counselling, Reiki energy healing, massage, breathwork, sacred ceremony and yoga together through a compassionate and intuitive approach to help people integrate mind, body & spirit to empower, make change, create balance and find joy and passion in life.
The last eight years have been a beautiful inner and outer journey for Emily. She worked and played at Present Moment Retreat in Troncones, Mexico. As a Wellness Practitioner and Yoga Teacher, she developed her offerings to the world while growing within herself. This led her on the path of guiding Workshops, International Transformational Retreats, and Yoga Teacher Trainings with The Kula Collective. "This path has helped me so much that I want to share it with others."
Her current workshop offering in Vancouver called the Alchemy Journey,  guides people on a half day inner experience through sacred cacao ceremony, yoga, AUM meditation, movement, sound healing, reiki and Alchemy of Breath breathwork. This is a beautiful journey of connection, empowerment, clarity and peace.
To learn more about Emily's Retreats, Trainings & Workshops, go to www.touchoflightwellness.ca
ALCHEMY JOURNEY guided by EMILY RAY HENDERSON
 Sunday September 17th 10:00 am to 3:00 pm
Balance Yoga Studio 4338 Main St, Vancouver
This is an inner journey through a Sacred Cacao Ceremony, Yoga & Movement, AUM Meditation, Sound Vibration and an Alchemy Breathwork Session.
 *release & resolve emotions and belief systems  * shift your perspective * practice presence * gain clarity & focus * Reach higher states of consciousness * eliminate toxins/waste through your lungs
Cost $100 for 5 hour workshop.
For further information & to confirm your space, contact Emily at emhenderson108@gmail.com or 604-377-8948