In Vancouver, BC Tune in every Wednesday 6 – 7 PM to CFRO – 100.5 FM
Anywhere in the world by Stream, Satellite, TelusTv - How to Listen
Only last 10 shows are available to listen to for free - REGISTER NOW. Supporting Members have unlimited access to this and hundreds of other life changing programs - Click Here to sign-up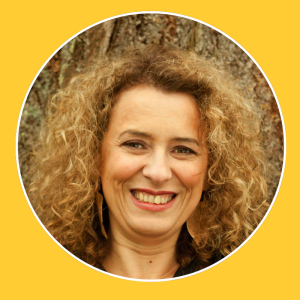 Sofia Reis
came to Canada over 13 years ago. She left a great career in Portugal to travel to India to learn Ayurveda, where she met a Canadian man who became her partner.
After many adventures, she moved to BC. And thought all her dreams had come true.
Life was different than planned. She became a single mother, but with speaking very little English, no job, and few marketable skills due to the language barrier, she didn't think she had any Gifts… for herself or the world…
After working deeply on herself and overcoming several limiting beliefs and fears she truly connected with her heart. There was no way back. Her passion is to support women in discovering their real purpose in life and to live it.
She found a way to connect all the dots. Her earlier Masters degree in Human Resources Management and Work Psychology, along with her later education in Ayurveda, Shiatsu, Colon Hydrotherapy, EFT…etc and all the great mentors and trainers she studied with contributed to the growth and development of her passion.
Today Sofia owns 2 Colon hydrotherapy Clinics and speaks to inspire woman to live the life they were born to live by moving their dreams into action. In her Fraser Valley Colon Hydrotherapy clinics,  experience with clients show that colon issues are strongly linked to emotional issues.
She has had so much success taking individual clients through their emotional issues that many have asked for more ways they can work through their challenges. They have many fears: leaving a bad relationship; being stuck in a job they hate or are bored with; speaking their truth; and expressing their PASSION!
As a result, Sofia decided to offer small group experiences to break through and help clients get unstuck and live with clarity and passion!
More information – www.CallYourGift.com