In Vancouver, BC Tune in every Wednesday 6 – 7 PM to CFRO – 100.5 FM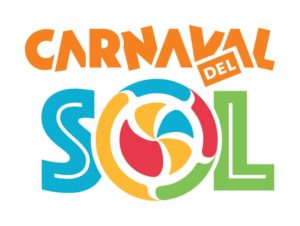 Join our conversation on Wednesday, June 21st with Carnaval del Sol prime-movers, Leanne Campbell and Paola Murillo  – Get lit up about latin culture without having to leave the country – so much is right here in our own back yard!
See: http://www.carnavaldelsol.ca
About Paola Murillo:
Her four pillars are the heart of the organization she launched,
Latincouver
– supporting communities, empowering people, promoting culture, and connecting business.
Originally from Colombia, she holds a business and marketing degree from the University of Kentucky and an MBA in International Business from the Grenoble Graduate School of Business in France. Prior to her arrival in Canada, she lived in USA, Kentucky for 10 years and in Grenoble France for 3 years where she considered her-self a truly Latina-French woman.  Although she embraces, respects and loves to be in truly multicultural environment like Vancouver, BC, she is very passionate in promoting her Latin American culture and building new business opportunities.
About Leanne Campbell
Canadian Artist / Designer / PR & Event Specialist / Entrepreneur / Yoga Teacher / Meditation Guide & Energy Healer / blisstOut Talks
Leanne is a Canadian Multi-talented Artist with a diverse background  and has specialized with public relations and marketing events. She is a true visionary and self-taught entrepreneur, passionate about the happiness of herself, her family and her client family. Over the years her dedication to listening to her heart helped to open several doors in the community to support all kinds of diverse cultures and dreams of many individuals. Her personal passion and self-mastery helps her and her interactions trust and utilize the power of positive mind mastering, when it comes to working on projects utilizing all of her talents, personal life experiences, natural gifts and healing qualities.
This year Leanne is part of the PR and Sales team for Carnaval del Sol and she is also directing the fashion and entertainment segments. She is building a bridge with Conscious Living Network as a Key Note partner to encourage the community to join together in our Sports /  Health / Wellness venue.
About Carnaval del Sol
Carnaval del Sol

July 8-9

welcomes people from all cultures, to experience Latin American cultures without leaving the city. 
A free, nonprofit event, 2017 Carnaval del Sol expands adding two sub-stages as well as the mainstage, with bands scheduled from

11:30am

Saturday

until

7:30pm

Sunday

.  All on-site music events at Carnaval del Sol are free.
What's different this year?
To sense the vibe and energy of Carnaval del Sol, we're thrilled to announce the release of a Carnaval del Sol anthem, by Pirate del Sol.  Click on attached audio file to hear, or post to your websites!
Also new this year are two ticketed music events, for late

Saturday

night and

Sunday

night where the revved-up audiences can go once Carnaval del Sol winds down for the evening:
Saturday

night Salsa After Party with Mazacote [Latin Jaz] @ Salsa Duello, 412 W. Hastings  $14 tickets; Doors:

8pm

;  Band on at

10pm

.  More band info: http://www.mazacote.ca

Sunday

night official Carnaval Del Sol Wrap Party with TANGA [Guatemalan fusion] @ Guilt and Co., 1 Alexander Street; $10 at door…Doors:

9pm

; Band on at

10pm

.   More band info: http://www.mazacote.ca
Over 20 music acts with roots in many more countries will perform over the festival weekend, as well as DJ's throughout the weekend on the beer garden stage.
New besides music at the free Carnaval del Sol weekend:  
Kids' Plaza expands, with performances, painting and dancing classes, marionettes, storyteller, puppet show, kite-building, and enchanted fairies

On a cooking stage, each day, two chefs will appear together for 40 minutes onstage, where one creates as the "teaches" the other and vice versa.   At the end of

Sunday

, one event will showcase one Latin American chef, with a second chef from another part of the world, creating a fusion dish combining the two cultures
Continuing successes include:
a wide range of 20 food vendors representing  20 countries

dance groups representing their traditional cultures

soccer teams representing Latin American countries

free public salsa and zhumba classes

Latin American-related arts and crafts booths

environmental sensitivity — in fact, volunteers are stationed at each garbage station directing visitors to appropriate recycling containers

150 volunteers help to make the festival a success as it welcomes 55,000 people per day over the celebration weekend