In Vancouver, BC Tune in every Wednesday 6 – 7 PM to CFRO – 100.5 FM
Anywhere in the world by Stream, Satellite, TelusTv - How to Listen
Only last 10 shows are available to listen to for free - REGISTER NOW. Supporting Members have unlimited access to this and hundreds of other life changing programs - Click Here to sign-up
Tasha speaks with Joseph Ghabi about the next energy shift of self-help, personal growth, and soul growth. Are you ready?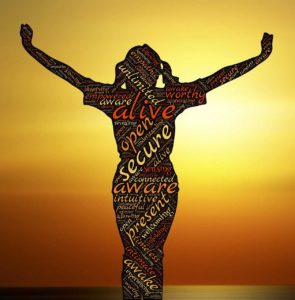 Your Soul created a blueprint the moment you were born and a map to walk through your life. It's your guided instruction manual you brought with you into the world.
Discover the tool that has helped thousands… and allow you to look at your life and experiences in a way that will align you with your Soul and connect you to the unique purpose you're meant to achieve.  The Universe is an open system and anyone's truth can adapt and adjust easily in it.  Joseph has a 3 Day event coming this January:
CONSCIOUSLY LIVING YOUR DESTINY:UNRAVEL YOUR SOUL BLUEPRINT &
Break Through Stagnation and Procrastination and Start "Consciously Living Your Destiny"
LIVE WEEKEND EVENT
JANUARY 19 – 21, 2018
Blueprint Numerology is an important language of the Universe to live with ease in it. Do  you want to know what yours says? Find out how  you can get your own personalized Numerology Blueprint – click here
Everything is Energy.
"If you want to find the secret of the universe, think in terms of energy, frequency and vibration." ~ Nikola Tesla
About Joseph
Joseph is a former engineer, banker and international sales manager. His past is packed with degrees and certifications given only to people of science and logic. Yet Joseph's true gift appears in an area less frequented by typical scientists.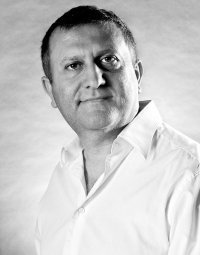 An expert numerologist, healer and spiritual leader, Joseph speaks on topics ranging from relationships and the law of attraction to life purpose and past histories. He is well known for his expertise in finding your authentic peace with the past and clearing the Soul agreements / Contracts. As a Psychosomatic Therapist and his extensive knowledge of Numerology, he developed Psychosomatic Numerology which is about the relationship between our emotions, mind, body in conjunction with our Chakra and its connection with diseases.  Joseph is a #1 Best-selling author and hosted his own radio show