In Vancouver, BC Tune in every Wednesday 6 – 7 PM to CFRO – 100.5 FM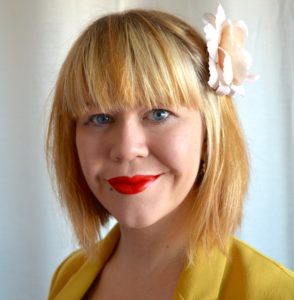 When utilized correctly crowdfunding platforms provide the perfect opportunity for entrepreneurs to launch new products, fund innovative ideas and develop a global community in support of their business.
Mirey Faema and Little Woo will be discussing with us the tools and strategies needed to plan, launch, and execute a successful crowdfunding campaign from their areas of expertise. Learn more about the keys to great marketing, creativity and confidence.
The Marketing Aspect
Mirey is a solutions-based activist who believes in the power of the people to create change and solve global issues. Her philosophy is that collaboration and unity are the keys to driving innovation and mass social change. Through her organization, Changemaker Marketing (a creative co-operative focused on helping Socially Conscious Organizations, B-Corps, Social Enterprises and Sustainable Nonprofits),  Mirey uses her 10+ years of marketing and sales expertise to help innovators scale, build a tribe and achieve their visions. With her business partner Mercedes Grant, she has helped countless businesses, film and causes streamline, promote and develop their crowdfunding campaigns.
The Key to Creativity & Confidence

If you are planning a project that requires participation, funding or support from the "crowd", you'll want to learn this simple yet life-changing truth from Little Woo that every creator, innovator or entrepreneur can practice to free up extra creativity and confidence.
As a presenter and speaker, Little Woo has been featured at Living Vision Retreat, Summer Hollyhock Gathering, Intention Retreat, Recompression Retreat, Burn In the Forest Festival, Entheos Festival, In-The-House Festival, Car-Free Vancouver Festival, Occupy Vancouver, Sistahood Festival, Centre for Spiritual Living, Conscious Living Network, Be The Change Unconference, Roundhouse Radio, CBC Radio.
When she is not a pirate, mermaid or unicorn, Little Woo is a mentor and speaker who teaches people how to be happy AND creative in THIS lifetime!
At the School of Enchantment, Little Woo offers courses & coaching on how to be a Magical Human: a person who creates a meaningful life filled with compassion and imagination.  Visit her realm at www.littlewoo.org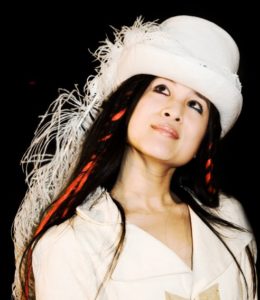 Crowdfunding Workshop for ChangeMakers

On January 14, 2017, Mirey, Daryl Hatton, CEO of Fundrazr, Daniel Moscovitch of Sustainable Visibility, and Blair Kaplan of Blair Kaplan Communications will help changemakers get help funding their projects with a crowdfunding workshop, at The Tribe: #401-68 Water Street, Vancouver, BC. The Art Party is co-producing these crowdfunding workshops with community partners.
For more information and tickets on this event click here