In Vancouver, BC Tune in every Wednesday 6 – 7 PM to CFRO – 100.5 FM
Anywhere in the world by Stream, Satellite, TelusTv - How to Listen
Only last 10 shows are available to listen to for free - REGISTER NOW. Supporting Members have unlimited access to this and hundreds of other life changing programs - Click Here to sign-up
Adversity is a powerful catalyst for rising above the limitations swimming in your mind to living better solutions. Join Ryan John Phillips, who used jail time to reinvent his life, and Dawna Jones, who used energetic sensitivity to be true to herself, as they share their experience with converting despair into practical solutions for consciously leading your life.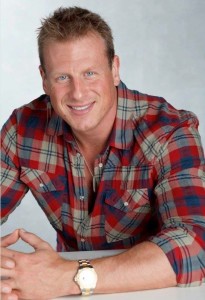 Ryan John Phillips
At 21 Ryan John Phillips had the world in his hands. A pro hockey player with a newborn daughter and a rock star reputation for partying, he didn't see the take down coming. Apprehended on the U.S. side of the border with 100 pounds of high-grade pot, he was incarcerated in the U.S., then prohibited from re-entry. Inspired by his daughter to lead his life with purpose he's now a humanitarian, TED speaker, and author of just released Return to Happiness-Ryan's Journey. Follow Ryan and his cycling partner, a double amputee, on the OneMind Cycle tour across Canada this summer to raise awareness of mental health.www.returntohappiness.com
http://smile.amazon.com/Return-Happiness-Ryan-John-Phillips/dp/194362545X/
Return to Happiness (The documentary) available on YouTube. https://youtu.be/PB6ArjO3gp0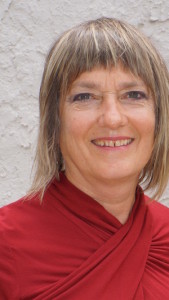 Dawna Jones
In 2003 Dawna decided it was time to connect business decision-making to caring about people and the planet. The decision accelerated a self-discovery process to dig deeper to connect to her power. Blending biology, astrophysics with the unexplainable, she sees from multiple perspectives.
With one foot in business and the other in growth, she provides the consciousness skills needed for expressing your value to the world. Author of Decision Making for Dummies. Business Consultant.www.FromInsightToAction.com Book is available on Amazon and Chapters Indigo.
See Ryan and Dawna speak at the Karma Connect event, March 13, 2016
More info –  https://www.facebook.com/events/648748505261267/
Direct ticket link: https://www.picatic.com/KarmaConnectMar13
Website: www.KarmaConnect.ca
FB KarmaConnect: https://www.facebook.com/KarmaConnects/