In Vancouver, BC Tune in every Wednesday 6 – 7 PM to CFRO – 100.5 FM
Anywhere in the world by Stream, Satellite, TelusTv - How to Listen
Only last 10 shows are available to listen to for free - REGISTER NOW. Supporting Members have unlimited access to this and hundreds of other life changing programs - Click Here to sign-up

In this weeks episode – airing Wed. Jan 31, 2017 –  Tasha speaks with Intuitive Healers, Debra Martin and Sheri Getten about HOPE and True Miracles". 
Sheri and Debra
have been collaborating for more than nineteen years on their spiritual journey. They are now bringing healing and spiritual awakening to people all over the world. By combining their gifts, the two have a more profound effect than they could have working individually.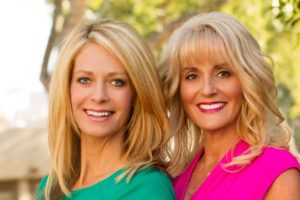 Debra and Sheri will end the show with a live group healing for all of the listeners, which can also be listened to over and over!  Their intention is that everyone listening will receive a Miracle or some level of healing that they are in need of.  Debra and Shari feel that when one is healed we are all healed as we are all gathered for the intention of Miracles and healing.  This will be amazing and powerful!  Our intention when speaking is about love and connecting with the heart and to know you are never alone.  If your able to get a candle and light it during this session, that would be wonderful.  Debra and Shari will be lighting everyone's candle within.  as they tap into everyone's energy to send them Healing, Love and Hope during this session.
Free Gift
Debra and Sheri have also been generous in sharing with you, this 20 minute Guided meditation "Direct Connect to God". Enjoy this generous gift!
Direct Connect to God – Guided Meditation
A Special Offer for Our Listeners

Debra and Sheri are adding a special distant group healing session for you, listeners on Wednesday, February 7th at 10:00am AZ time.

The cost of a group distant healing session will be $99.00. Everyone in the group will be receiving healing energy at the exact same time healing session is taking place in AZ.  A group healing session is the done in the same way a private session is done, but the messages received are for the entire group and are not personal for just one specific person.  When One is healed we are all healed.  You will also need to email us a picture for the distant group healing session.  An MP3 to each person in the group once the session is complete.

Debra Martin – Debra is a research medium certified by the University of Arizona and is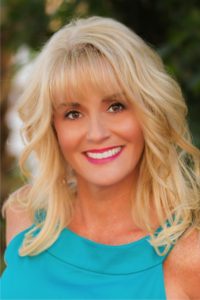 currently a Certified Research Medium at the Windbridge Research Center (www.windbridge.org). She is also author of Believe Beyond Seeing, & Soul to Soul, which details her connections as a medium with the afterlife; and the children's book Me and My Angels. Debra has been featured in national media including A&E's documentary Mediums: We See Dead People and appeared in various news reports. One report, "The Medium Who Solved a Murder," was broadcast by the Phoenix, Arizona, CBS network affiliate and gained national attention. This murder story was also featured on the cover of Psychic News Magazine November 2015 that went in all Barnes and Noble stores worldwide.Debra is the mother of four children and resides in Scottsdale, Arizona.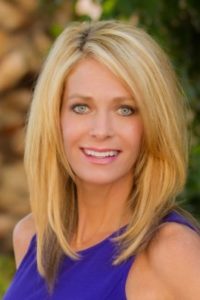 Sheri Getten – Sheri's journey to becoming a healer started after she began having visions and dreams that healing people around the world was her life's calling. This led her to earn a Level III Re-connective Healing Practitioner certification. Re-connective healing is often a life-changing experience, utilizing new frequencies to allow for the healing of body, mind, and spirit. Since that initial training, Sheri has developed her own unique technique. Sheri is the mother of four children and resides in Scottsdale, Arizona.
More information on Debra Martin & Sheri Getten
Debra Martin and Sheri Getten have been collaborating for more than 19 years on their spiritual journey that has given them the wisdom they are now able to share with others. They shared a near death experience on 1-21-12, when Debra crossed over and had a conversation with God. What transpired that day with God changed Debra & Sheri into the healers they are today.   Through God they have developed a healing technique of their own which is not being done anywhere else in the world.  They provide the connection to God by being His instruments to send energy to the person receiving the healing and channel messages directly from God.  This approach includes healing physical conditions through spiritual surgery as well as healing emotional distress by uncovering the root causes buried deep within a person's subconscious.
Debra and Sheri have also appeared on the radio shows: Coast-to-Coast with George Noory (twice), KSL News Radio and Outer Limits of Inner Truth. They have also appeared on many local news stations; EVB Live on Channel 12 News, and Fox 10 News. They have also have spoke at many conferences nationwide sharing their Shared Near Death Experience and stories of Hope, Healing and Miracles.