In Vancouver, BC Tune in every Wednesday 6 – 7 PM to CFRO – 100.5 FM
Anywhere in the world by Stream, Satellite, TelusTv - How to Listen
Only last 10 shows are available to listen to for free - REGISTER NOW. Supporting Members have unlimited access to this and hundreds of other life changing programs - Click Here to sign-up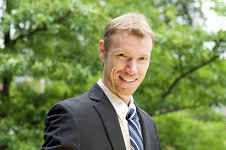 Do you want change? Are you tired and fed up? Or maybe there are a couple aspects of your life that aren't quite firing the way that you would like. The solution to the problem you perceive is well, you….
More specifically your perspective and why you cannot shift it. 
Perspective is something that is not fixed. It is an interchangeable and infinite shift that anyone can learn and use to build their life. However our society mostly is under a template of one base perspective that is unfortunately opposite to nature.
Growing up Jordon's story began on the small gulf island of Gabriola. Nature immersed, in the outdoors was normally where you would find him. Being highly emotionally sensitive, and perhaps not knowing it, combined with unfortunate diseases from his parents led to struggles growing up. The series of experiences eventually lead to a depression state in his mid-20's that eventually would be overcome by the pursuit of the simple question "why". Jordon wrote his first book to share with those struggling~ Building the Human House~The Eight Elements to Holistic Human Wellness
Now, his passions of wanting to share his experiential education with others to provide solutions to individuals, as well as community building are his focus. All answers lay within the technology of the human being, ready to become unveiled to union. The key to it all is enhanced care and understanding that each of our stories is our evidence to move to inner individual resolution.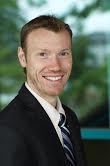 You can contact or read more from Jordon by visiting his website here  or here
Event September 16th 2016

Free seminar Pulsed electromagnetic stimulation therapy
Executive Airport Plaza Hotel
7311 Westminster Hwy, Richmond BC