In Vancouver, BC Tune in every Wednesday 6 – 7 PM to CFRO – 100.5 FM
Anywhere in the world by Stream, Satellite, TelusTv - How to Listen
Only last 10 shows are available to listen to for free - REGISTER NOW. Supporting Members have unlimited access to this and hundreds of other life changing programs - Click Here to sign-up

How to Get Even Healthier in Just 5 Minutes a Day! Indulgent Recipes to Feed Your Body & Soul with celebrity raw food chef, nutrition & lifestyle transformation expert Janice Skoreyko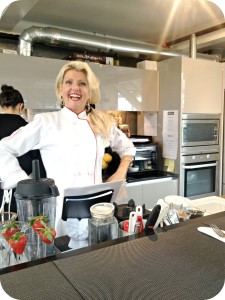 Janice is the Director of Nutrition & Lifestyle Transformation organization, Breathless to Breathtaking Productions. Janice has a successful background in indulgent nutrition & health coaching which she leverages as an accomplished author, chef, speaker, radio & TV personality, globally. Her forte is 20+ years working with health seekers, healthcare practitioners and restaurants to create sustainable lifestyle success. Through the RAW Foundation Culinary Arts Institute 3-Day Immersion Training as well as her private and group coaching practice, Janice & her team assist individuals to build a solid foundation for life and share their passion with others, doing what they love.
Dubbed the Raw Food Seductress, Janice Skoreyko is intriguingly high energy, passionate, founder of RAW Foundation Culinary Arts Institute (www.rawfoundation.ca) and Breathless to Breathtaking Boutique Retreats. Indulgent, provocative and transformational, Janice's programs shift the perception that healthy cuisine is anything but gourmet. Guest are privy to exquisite culinary experiences, comfort foods created well suited for any 5 star establishment and ready in as little as 5 minutes.
A passionate entrepreneur and lifelong learner, fueled by the pain of 5 serious illnesses, Janice was born into a relentless journey, in search of how to move from absolutely Breathless to Breathtaking. She founded companies focused on looking and feeling gorgeous inside and out, travelled to 7 countries, in search of solutions that led her, and now thousands of others, to reclaim their health and live a soulful, gorgeous and guilt-free life; in just 5 minutes a day.
A global sensation, with a precious collection of recipes to seduce the most discerning palate,  in 2008,
Janice founded the Raw Foundation Culinary Arts Institute Canada's premier Raw Food Education establishment, began providing the most comprehensive, gourmet, transformative 3 day nutrition and lifestyle Immersion Program; health enthusiasts,  healthcare practitioners and foodies, now with graduates hailing from 18 countries.
In 2010 Janice launched Breathless to Breathtaking Boutique Retreats, home of the Dreamy Detox and  72 Hour Ice Cream Challenge.  Guests are privy to an exceptional experience: delicious, quick and easy, high energy, recipes, self care indulgences, movement and mindset mastery tools. Couple this with a 5 star boutique lifestyle experience and a 30 day personalized plan, Breathtaking retreaters  find themselves looking and feeling their best for a special occasion or a kick off to a new chapter in their lives; and continuing their commitment to these practices based on fulfillment vs discipline, for years to come.
In 2012 Janice released her DVD and recipe book compilation, RAW Food To Live For, in which she shares recipes with nutrition and lifestyle tips for anyone wishing to get even healthier in just 5 Minutes a day.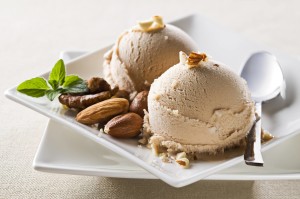 From the Energy Elixir, to Skinny Pasta and No Bake Double Chocolate Brownie Cake; together these tools are perfect for everyone looking for a week's worth of quick and easy, delicious, nutrient dense options.  The compilation was picked up by Whole Foods Market where Janice makes appearances and provides community workshops. Later that same came the release of the 200 Hour Raw Food Educator Program, the industry's most comprehensive whole foods nutrition and lifestyle education and coaching program; inclusive of the most relevant culinary arts, science and business training for the programs' graduates in the expert space.
A featured raw food chef and nutrition transformation expert at numerous live, TV and radio events such as Visions to Wealth, Rock Star Cooking, and Go! Figure, and seen in numerous international publications, written up by National writers such as Food Critic Mia Stainsby, Janice is an actively sharing her knowledge and continues to study. A member of the Physicians Committee for Responsible Medicine and the Academy of Naturopaths and Naturotherapists, she is currently immersed in integrative healthcare and completing a doctorate in Naturopathy.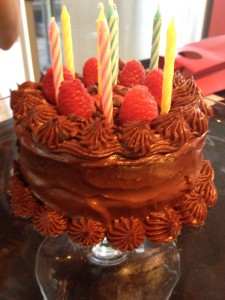 Her next book, "One Week to Glow" will be available winter of 2016  providing quick and easy solutions to look and feel your best without starvation or cosmetic surgery. A former runway model, Janice had succumb to the pressure of society and this industry previously viewing destructive patterns as the only options to achieve her desired results. Today, she is here to prove that there is a healthy solution for everyone wishing to get their glow on, create a stunning physique and rock her signature move, a headstand on a paddleboard in 2 foot swells.
You can start getting even healthier in just 5 minutes a day, with Janice's  5 ingredient, 5 Minute  No-Bake Double Chocolate Brownie Cake Recipe; and  continue your  indulgent,  health journey by getting  all of the skills, confidence and  delicious recipes  you need to succeed.
Check out the upcoming 3 Day Raw Food Chef Immersion Program,  take your learning curve from 20 years to 20 hours,  secure your seat  by visiting  Raw Foundation Website
.