In Vancouver, BC Tune in every Wednesday 6 – 7 PM to CFRO – 100.5 FM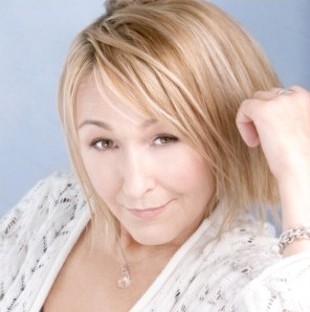 Conscious Living Radio hosts Tasha Simms and Andrew Rezmer open up and explore LOVE.  The flow is organic…from asking and answering the question, what is love, to exploring sexuality, psychological human development and how it impacts our choices in romantic relationships as well as looking at the concept of using all our relationships as portals to expansion and increased self awareness.
Throw in some great love songs, Andrew reading love poems by Kahil Gibran and Rumi and Tasha's take on bringing spirit directly into all human experiences and you have an hour of provocative stimulation.
Tasha is a Registered Professional Counsellor and holds a Masters degree in Counselling Psychology. She  weaves her skills as a working actor, writer, and international workshop facilitator with her therapeutic approach to teach passionate expression and acceptance of the authentic self in all our human aspects, both shadow and light. Trained in a variety of disciplines including Family Systems Theory, Gestalt, as well as cognitive and psycho/spiritual orientations, she has also been practicing the principles of A Course in Miracles since 1994.
She believes everyone's birthright is a life of passionate, free expression, joyfully human and in perfect alignment with one's spirit. As a certified Master Neuro Linguistic Programming facilitator trained in bodywork, energy healing and hypnotherapy, her latest contribution to support this integration is an audio series called Body Awareness Training. It is designed to wake up feelings in the body, encourage self-knowledge and acceptance and also to invite a sensory experience of the divine essence that is at the core of all of us. She currently teaches this body centered form of meditation at Rhodes Wellness College.
Tasha's integrity, curiosity, compassion and juicy celebration of life are just some of the gifts she brings to her commitment to be of service, helping others land fully in their authentic selves.
Currently she is writing a book that marries the adventure of internet dating with expanding one's consciousness…working title…"How to Turn Finding the One into Finding Yourself."
Tasha's private practice is in downtown Vancouver where she works with both couples and individuals. She can also be heard here on Conscious Living Radio every Wednesday from 6 to 7 p.m. on 100.5 FM. Connect with Tasha through email or her website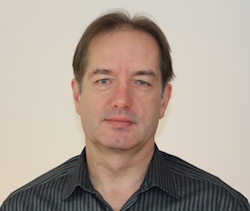 Andrew has been involved in radio productions since 1979. He also has contributed to the production of a TV show, published a newspaper as well as a business directory for the Polish community in Vancouver.
Andrew is passionate about self-development, spirituality, psychology, philosophy, holistic health, environment and community building initiatives.