In Vancouver, BC Tune in every Wednesday 6 – 7 PM to CFRO – 100.5 FM
Anywhere in the world by Stream, Satellite, TelusTv - How to Listen
Only last 10 shows are available to listen to for free - REGISTER NOW. Supporting Members have unlimited access to this and hundreds of other life changing programs - Click Here to sign-up
This Week on Conscious Living Radio…
Tasha and Andrew speak with Lee-Ann Frances Bates from the eWomensNetwork. Listen in as they discuss the importance and effect of relationships and business. Let's face it, every business is built on relationships. The type of relationships you create determines your ultimate success, profitability and the ease in which you do business. Each relationship you create with a supplier, investor, contact, customer or employee has the power to greatly affect your business. Are you relating with people powerfully in your business and laying a foundation for your future? Join us as we explore one of your business's most valuable assets and how to invest in relationships for greater business success.
We are the Premier Success System for Women Entrepreneurs. If you are looking to launch, grow and scale your business you have found the ultimate resource. We are a network of over 500,000 women connected through 118 chapters across North America.
We conduct nearly 2,000 events and host the #1 women's entrepreneur Conference, of its kind, in North America annually. We are dedicated to helping one million fulfilled women achieve one million in annual revenue. CNN recognizes the eWomenNetwork Foundation as an American Hero as a result of our philanthropic outreach to those in need.
For more information please visit their website at www.ewomennetwork.com
More about Lee-Ann Frances Bates
Lee-Ann Frances Bates is a Modern Relationship Goddess, founder of Inner Awakenings, SoulTalks and Managing Director of eWomanNetwork Vancouver Metro. Lee-Ann is a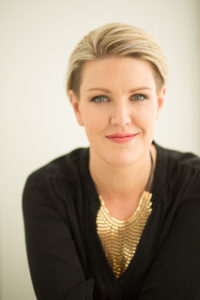 Relationship & Intimacy Coach, Hypnotherapist & Inspired Speaker sharing her gifts with the world. Her mission is unconditional love for all and world peace through an empowered world. She specializes in Love, Liberation & Intimacy, offering coaching, playshops, events and transformational sessions online, in-person, over the phone and via zoom. With a rich background that includes being in the corporate world, to assisting women in birth, to teaching spirituality and sexuality (rooted in the tantric, shamanic arts and kink) to offering relationship coaching on conscious communication through to alternative relationship structures – an adventure with Lee-Ann is always certain. Lee-Ann lovingly brings these worlds together to help birth a new paradigm of enlightened relating. Lee-Ann joyfully hosts and gives experiential talks, keynotes and break-out sessions regularly at conferences and events.
 eWomenNetwork has a free gift for you, just for listening in to the show! Listen in with Sandra Yancey to the learn the
"NETWORKING SECRETS OF THE SUPER SUCCESSFUL"
Lee-Ann would like to invite you to join the e-Womens Network for their next event….
For all the details, pricing and to book your tickets, Click Here NOW
Meet like-minded business women and reconnect with friends. Come dressed in your best holiday attire and start your holiday shopping and celebrating early.
There will be facilitated conversations over a meal, business spotlights, holiday shopping, amazing raffle prizes and accelerated networking! We will also be raising money for the eWomenNetwork Foundation with all proceeds going to a local charity.
Enjoy the holiday festivities while experiencing eWomenNetwork at our popular annual "Holiday Extravaganza Event"! Celebrate the season in style while networking, shopping and having fun! This not-to-be-missed Extravaganza Event features networking, great food, and shopping at the best holiday vendor tables! Mix and mingle to meet new connections and clients as we close out 2017 recognizing our successes and looking ahead to a fabulous 2018.
Event Information
Start Date
12/14/2017 11:30 AM
End Date
12/14/2017 02:00 PM
Informal Networking
11:00 AM
Location
Granville Chateau

Best Western Plus – Granville Chateau Hotel
1100 Granville St
Vancouver BC V6Z 2B6
Canada

Chapter
Vancouver Metro,BC
For all the details, pricing and to book your tickets, Click Here NOW
About Our Hosts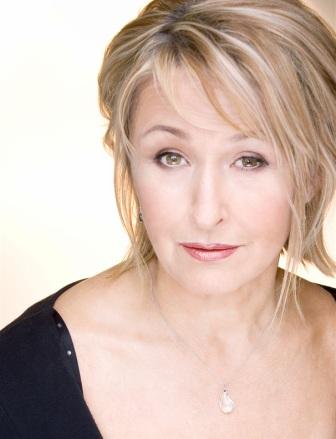 Tasha Simms M.A. M.P.C.A
Tasha is a Registered Professional Counsellor and holds a Masters degree in Counselling Psychology. Her private practice is in downtown Vancouver where she works with both couples and individuals. www.AuthenticSelfCounselling.com
Tasha loves designing and facilitating personal growth workshops for diverse groups and businesses. She weaves her skills as a working actor, writer and motivational speaker with her creative, body centered therapeutic approach to teach passionate expression and acceptance of the Authentic Self. Her focus on healthy communication and conscious leadership inspires individuals, couples and organizations to be the best they can be and flourish.
Trained in a variety of disciplines including Family Systems Theory, Gestalt, as well as cognitive and Psycho/Spiritual orientations, she has been practicing the principles of A Course in Miracles for over 20 years. She is known as a mentor with integrity who has taught many individuals as well as counsellors, locally and internationally to embrace their birthright of a life of passionate purpose, joyfully human yet in perfect alignment with their spirit.      As a certified Master Neuro Linguistic Programming facilitator trained in body work, energy healing and hypnotherapy, her contribution to support this integration is an audio series called Body Awareness Training. http://www.authenticselfcounselling.com/WorkshopsandCDs1.html
The training includes a sensory meditation designed to wake up feelings in the body, encourage self –knowledge and acceptance and also to invite a deep experience of the Divine Essence that is at the core of us all. Tasha's curiosity, compassion and juicy celebration of life are just some of the gifts she brings to her commitment to be of service.
Her history in radio makes co-hosting at Conscious Living Radio feel like coming home. Tasha was one of the first female DJ's on-air in Canada in the mid-day spot in rock n roll radio at Q-107 FM Toronto.  Email: Tasha @ ConsciousLivingRadio.org  Email: Tasha @ ConsciousLivingRadio.org
Andrew Rezmer M.Sc – Producer of Conscious Living Radio,
Andrew has been involved in radio productions since 1979.
He also has contributed to the production of a TV show, published a newspaper as well as a business directory for the Polish community in Vancouver.
Andrew is passionate about self-development, spirituality, psychology, philosophy, holistic health, environment and community building initiatives.
Email: Andrew @ ConsciousLivingRadio.org